Karnataka to exclude lessons on RSS founder from school syllabus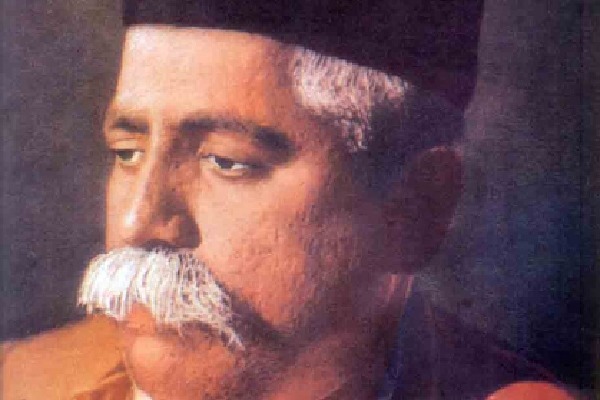 Bengaluru, June 7: Congress-led Karnataka government is all set to drop lessons on RSS founder Keshav Baliram Hedgewar for the students this academic year. It has also been decided to issue directions to teachers not to teach other lessons included during the tenure of the BJP government.

Sources explained that the Congress government would issue a circular soon in this regard. The lessons on the right-winger Chakravarthy Sulibele and scholar Bannanje Govindacharya will also be dropped. Since the textbooks of the 2023-24 academic year have already been published, the government would not order republication, but ask teachers to exclude the lessons.

It was decided on Tuesday at the meeting chaired by Chief Minister Siddaramaiah and attended by Education Minister Madhu Bangarappa and progressive thinkers, according to sources. It has also been decided to drop controversial and objectionable texts from teaching, examination and evaluation process.

Siddaramaiah directed that a committee be formed to look into the controversial content added during the tenure of BJP and submit a report in a week. The matter is likely to be discussed in the cabinet before the issue of an official circular.

Earlier, Siddaramaiah had made a categorical statement that the content, which poisons the mind of students, would be deleted.

While talking to IANS, senior BJP spokesperson Ganesh Karnik stated that Congress moves to blatantly withdraw, refuse and stop the steps taken by the BJP government in the interest of the nation, are closely observed.

"The power tariff hike, withdrawal of Rs 1.50 milk subsidy given to farmers by the Karnataka Milk Federation (KMF), increase in excise tax show that Congress government is taking money from the middle and upper middle class pockets. It is very much likely that the Rs 4,000 contribution of the state government to Kisan Samman Nidhi would also be withdrawn," he said.

"The changes to the textbooks by the BJP government were made as per the guidelines of the National Curriculum Forum (NCF). The BJP brought the syllabus up to 12th standard into the NCF framework from the state framework. It can't be done as per whims and fancies of CM Siddaramaiah and Dy CM D.K. Shivakumar," Ganesh Karnik stated.

He said, "The changes will have to be in accordance with the NCERT guidelines. The Congress government will have to face the consequences. It is provoking the emotions of large sections of people who love the history of India. Hedgewar was the Congress party secretary. When he found that there is no value in that party for the land and culture he founded the RSS."

"This is your fall. This is injustice to youth. The power is not permanent. The new Congress government which is now a '420 government' will pay for the arrogance and leading the country down the wrong path," he underlined.