Apple iOS 17 offers new 'Look up' option in image cutout feature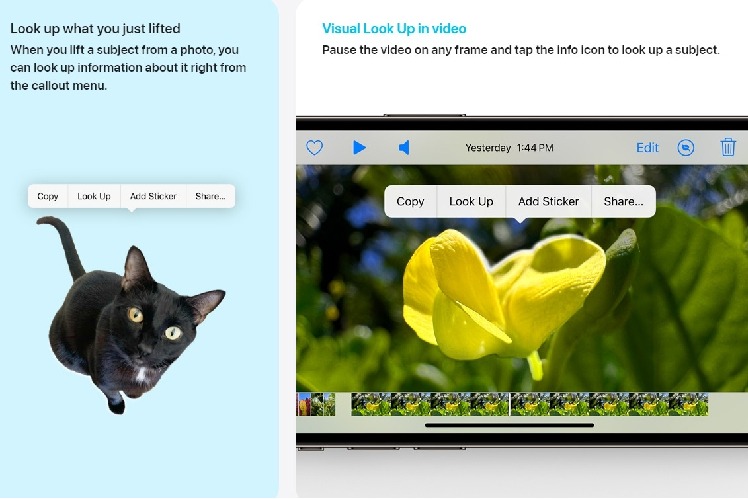 Apple has announced its new operating software 'iOS 17' which includes a 'Look up' option in the image cutout feature that will allow users to find more information about the lifted objects from images and videos.

The iPhone maker had made many announcements at its annual Worldwide Developers Conference (WWDC) event on Monday, but due to lack of time, it didn't mention many of the new iOS features onstage, reports TechCrunch.

Those unannounced features include the ability to tap on a food item in an image and search for similar recipes.

Also, with the new update, the Photos app will recognize pets, like cats and dogs, and put them in the people section.

Moreover, new drawing tools like a watercolour brush, calligraphy pen, highlighter, variable-width pen and ruler, will be added to the Freeform app.

With the new operating system, the iPhone maker will apply a nudity filter for "Naked photos and videos that show the private body parts that are usually covered by underwear or bathing suits."

It will also include a new pronouns field for the contacts.

"With iOS 17, users will be able to share an AirTag with five people and use the Find My app to pinpoint the location of the object," the report said.