Big B reveals why he greets fans bare feet: 'My well wishers are my temple'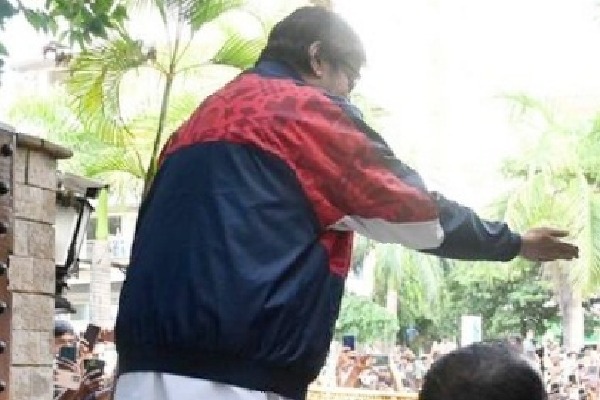 Megastar Amitabh Bachchan has opened up about why he greets his fans, who come outside his house religiously every Sunday, bare feet. Amitabh took to his blog, where he shared a string of pictures of himself greeting his fans outside his home. He also shared pictures of drinking water put outside for his fan due to the summer heat.

He wrote: ".. I felt they wait for hours in this sweltering heat , so to provide them drinking water with lime to quench their thirst .. 4 containers, 2 on either side of the gate .. over and above the 'matka' that is permanently there during the day and night."

The star then mentioned as to why he greets his fans, whom he fondly calls as his extended family, barefoot.

".. some sarcastically commented on a few occasions .. "who goes out wearing socks and bare feet .. I say ..'I DO' ! .. you got a problem with that !!?? You go to the temple bare feet .. my well wishers are my temple !!"