Won't take any decision behind closed doors: Sakshi Malik on today's meeting with Sports Minister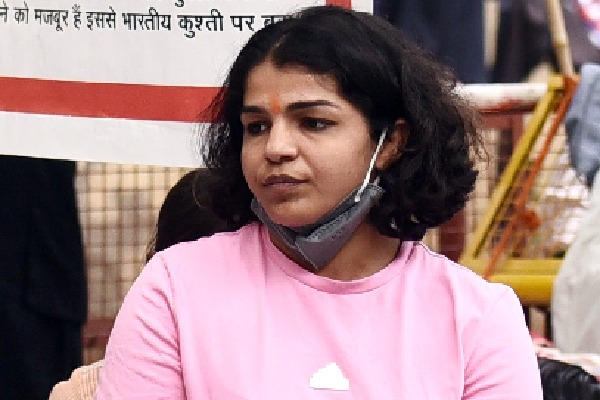 New Delhi, June 7; India's ace grapplers, Sakshi Malik, Vinesh Phogat and Bajrang Punia, who have been at the forefront of the protest against WFI outgoing chief Brij Bhushan Sharan Singh, have accepted Sports Minister Anurag Thakur's invitation to have a "discussion on their issues".

The protesting wrestlers have been invited by the government for the second time days after they met Home Minister Amit Shah.

In January, too, the wrestlers met Anurag Thakur at his residence and called off their protest after a committee was formed. At that time, former wrestler and BJP leader Babita Phogat played the mediator's role.

Talking to IANS on Wednesday, Sakshi Malik said, "We will be meeting the Sports Minister today. Timing is not fixed yet. But we will keep everything open. We won't take any decision behind closed doors.

"We will discuss the proposal given by the government with our seniors and supporters and only when everyone gives their consent that the proposal is fine, then will we agree."

Earlier, on Tuesday, as a part of the ongoing probe into the sexual harassment case, the Delhi Police visited the residence of Wrestling Federation of India (WFI) chief Brij Bhushan Sharan Singh in Uttar Pradesh's Gonda and recorded the statements of his associates and workers.