First flight of Haj 2023 pilgrims to leave J&K for Saudi Arabia today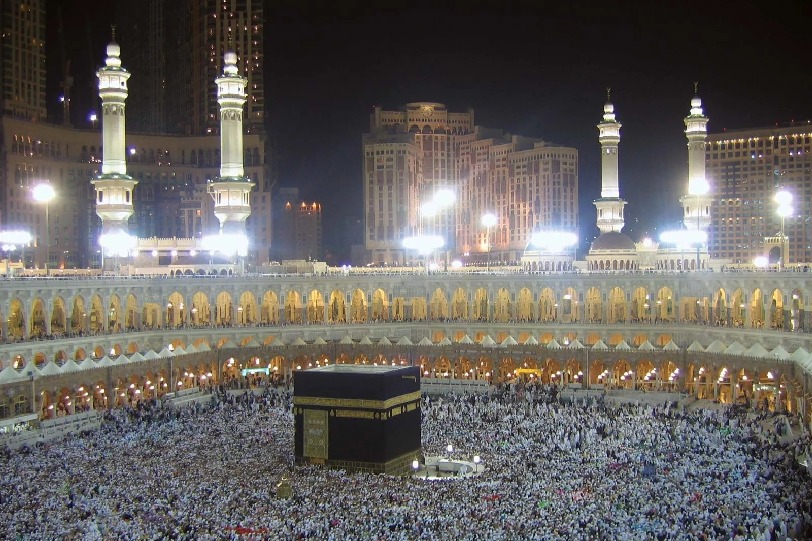 Srinagar, June 7: The first flight of Haj 2023 pilgrims will leave Jammu and Kashmir on Wednesday for Saudi Arabia for the annual pilgrimage. Shujaat Ahmed Qureshi, executive officer of J&K Haj committee told reporters that for the first time after a decade, Haj pilgrims will land directly at Jeddah from Srinagar this year.

"Two flights will carry the first batch of 630 pilgrims to Saudi Arabia from here today. The first flight leaves at 3 p.m. and the second at 5 p.m.

"Pilgrims have been asked to arrive at the Haj house six hours earlier so that formalities are completed well on time.

"Female pilgrims without 'Mahram' (Closest relative) will perform Haj this year and 115 such pilgrims will leave Srinagar on June 9," the executive officer said.

This year 14,271 applications were received for Haj and 10,000 were chosen through draw of lots to perform the holy pilgrimage.

Special arrangements have been made for the Haj pilgrims at the Srinagar international airport where a separate area has been arranged for the pilgrims to leave the gate and go to the aircraft.

The baggage of the pilgrims will be screened and sealed at the Haj house from where AC coaches will carry the pilgrims to the airport and trucks will carry their luggage.

Custom clearance, etc., will also be done at the Haj house. Spacious 340 airbus will fly the pilgrims to Jeddah, officials said.