Congress greets people on Telangana statehood day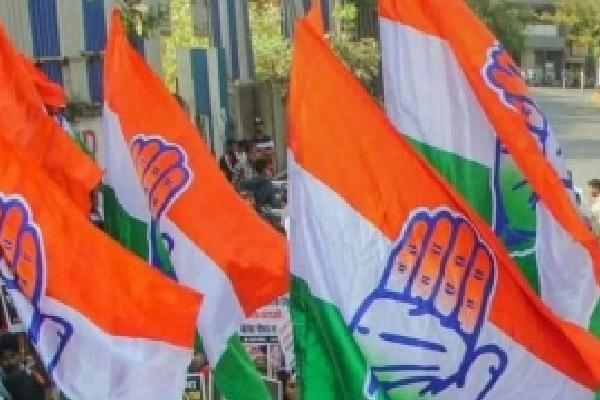 New Delhi, June 2: Congress on Friday greeted the people of Telangana on its foundation day and hailed the role of former party chief Sonia Gandhi.

Congress president Mallikarjun Kharge took to Twitter and wrote, "Our best wishes to the people of Telangana on their State Formation Day. India's youngest state was born out of the countless aspirations and dreams of the people of Telangana. We are proud that the Congress and Sonia Gandhi worked towards fulfilling the same."

Even former party chief Rahul Gandhi, who is on a six-day visit to US in a tweet said, "India's youngest state, Telangana is known for the resilient spirit of its people. Congress is committed to build a glorious Telangana, a model state that will bring prosperity to its farmers, youth and women. Best wishes to the people of the state on their statehood day, today."

Meanwhile, Congress General secretary Priyanka Gandhi Vadra also tweeted a video of her recent visit to Telangana and said, "Today is the day when Telangana won its statehood. Let us honour the martyrs who gave their lives for this struggle by committing to a future for Telangana that places it's youth first and fulfills the dreams of all those who fought for its statehood."

On June 2, 2014, Telangana was separated from Andhra Pradesh.

The Telugus had been demanding a separate state for Telugu-speaking people ever since 1969. After 40 years of constant protests, the Telangana Bill established Telangana as a separate state.