'Chandrababu copied promises of Karnataka Cong & BJP': Jagan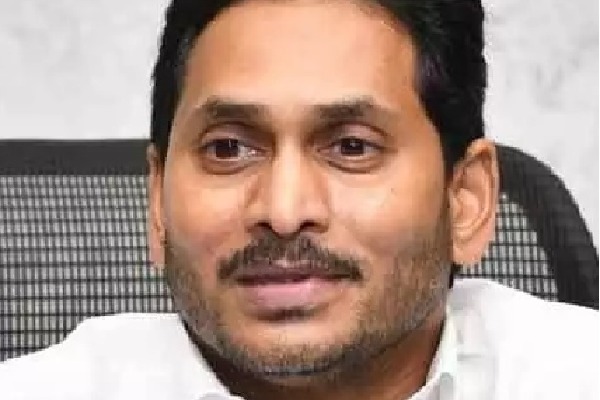 Kurnool (Andhra Pradesh), June 1: Andhra Pradesh Chief Minister Y.S. Jagan Mohan Reddy on Thursday launched a scathing attack on Telugu Desam Party (TDP) president N. Chandrababu Naidu over the freebies recently promised by him and alleged that he is once again trying to deceive people by making false promises.
Reddy called the manifesto released by TDP as a mixture of promises made by Congress and BJP in the recently held elections in Karnataka.
"His manifesto was born in Karnataka. He mixed promises made by BJP and Congress to prepare Bisi Bele Bath," said the Chief Minister referring to a popular South Indian dish.
"To make it more attractive and tasty like Pulihara, he also copied our schemes like Ammavodi, YSR Cheyutha and YSR Rythu Bharosa," he said.
Slamming Naidu for copying schemes of others, Jagan remarked, "Naidu neither has originality nor personality. He neither has character nor credibility".
Addressing a public meeting at Pathikonda in Kurnool district, CM Jagan called the TDP manifesto as a malafide manifesto.
"Chandrababu's political philosophy is releasing an attractive manifesto just before elections and backstabbing people later. Our manifesto came from the hearts of the people of Andhra Pradesh which I gathered during my padayatra. But Chandrababu's manifesto was born in Karnataka because he is a non-resident of Andhra Pradesh."
In an all-out attack, CM Jagan said: "Chandrababu is an enemy of farmers. He organised a drama in Rajahmundry called Mahanadu. He backstabbed NTR when he was alive, and now he is putting garlands on his portraits and calling him a Yuga Purush, Rama and Krishna."
Jagan Reddy, who completed four years in power two days ago, remarked that Andhra Pradesh is like Kurukshetra.
"The next war will be between DPT (Dochuko, Panchuko, Tinuko or plunder, stash and devour) and DBT (Direct Benefit Transfer)," he said, appealing to people to choose wisely.
"He first became the Chief Minister in 1995 and even after 30 years in the 2024 elections, he is asking people to give him one chance. He was Chief Minister for 14 years but he has nothing to show and seek vote on the basis of it."
Alleging that TDP has no values, the YSR Congress Party chief said that the party can stoop to any level for electoral alliances. He remarked that TDP is not finding candidates on its own in 175 constituencies and hence, it is looking for alliances with others.
Reddy, meanwhile, disbursed financial assistance to farmers for the fifth consecutive year under YSR Rythu Bharosa - PM Kisan. He distributed Rs 3,923.21 crore as the first tranche of this year to 52,30,939 farmers.
With this, each farmer receives Rs 5,500 directly into the bank accounts from the YSRCP state government and another Rs 2,000 from the Centre as part of the PM Kisan Yojana.
"Believing farmers' welfare is state welfare, your government has extended support of YSR Rythu Bharosa for the fifth consecutive year which was not mentioned in the manifesto. With this assistance, we have distributed Rs 61,500 to each farmer across the state."