KCR is 'President of Taliban', says Sharmila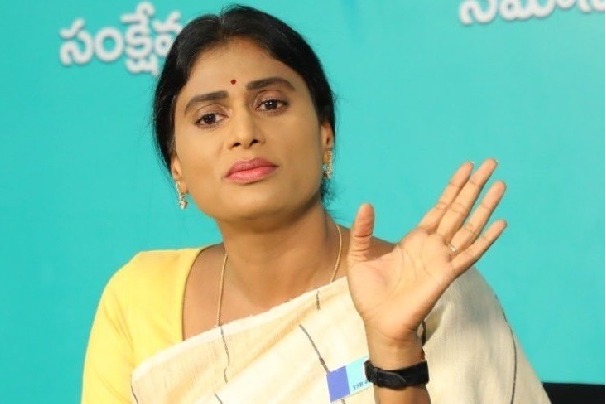 Hyderabad, May 28: YSR Telangana Party (YSRTP) leader Y.S. Sharmila on Sunday made a scathing attack on Chief Minister K. Chandrasekhar Rao, dubbing him as "President of Taliban". Alleging that there is no democracy in Telangana, she remarked that there is Taliban rule in Telangana. "KCR is not the chief minister but president of Taliban," tweeted Sharmila.

Sharmila, who is sister of Andhra Pradesh Chief Minister Y. S. Jagan Mohan Reddy, slammed Rao for what she called his double standards on various issues.

On the Chief Minister pledging support to the fight for the rights of Delhi, she asked why he was silent on the problems of Telangana.

Sharmila's attack came a day after Delhi Chief Minister Arvind Kejriwal's visit to Hyderabad to meet KCR, as Rao is popularly known. The Telangana Chief Minister assured his full support to the Delhi government in the fight against an ordinance brought by the Centre to nullify a recent order of the Supreme Court giving Delhi government the rights in matters related to appointment and transfers of bureaucrats in the national capital.

KCR assured Kejriwal that if the Centre brings a Bill in the Parliament to replace the ordinance, his party BRS would oppose it.

"Did you ever fight for state's rights. Did you ever raise your voice in the Parliament to protest the state's interests," the YSRTP leader questioned KCR.

Sharmila wanted to know why BRS never took up issues like Bayyaram steel factory, Kazipet railway coach factory, tribal university, national status to projects and hike in quota for reservation to minorities and tribals.

She asked the Telangana CM why he did not visit other states like Kejriwal to mobilise support of various parties to protect the interests of Telangana.

"Except doing politics in the name of third front and federal front, you have done nothing to mobilise support for the state's interests or fight in both the Houses of Parliament," she claimed.

Sharmila also mocked KCR over his allegation that the Centre is not honouring the judgments of the Supreme Court. "Did you honour the Supreme Court's order in the matter of allotment of land to journalists," she asked.

Alleging that there is anarchy in the state and those questioning the misdeeds of the government are being booked, arrested and jailed, she demanded that the President's rule be imposed in Telangana.

The YSRTP leader voiced her apprehension that the elections in Telangana can't be held in a free and fair manner under the current dispensation.