Telangana has become centre of spirituality, says KCR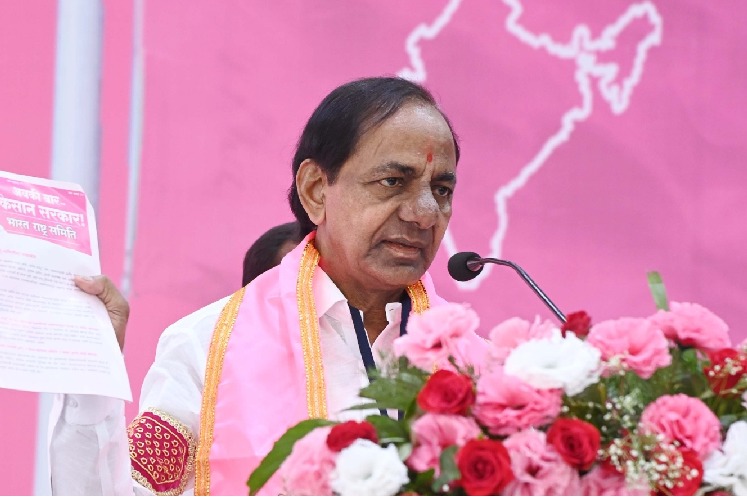 Hyderabad, May 28: Telangana Chief Minister K. Chandrasekhar Rao, who will be inaugurating Telangana Brahmin Sadan here on May 31, has said the state has become the centre of spirituality. Brahmin Sadan has come up on a sprawling nine acres of land at Gopanpally.
Chief Minister KCR hoped that the first Brahmin Sadan built by Telangana government will stand as an ideal spiritual and religious information centre for the country and become a centre of religious guidance to the society.
As part of the inauguration, 'Chandi Yagam' and 'Sudarshan Yagam' will be conducted. Leaders of Brahmin communities from other states, priests and Vedic scholars will attend the ceremony.
Priests from famous shrines, Kanchi Kamakoti and other places including Dwadasha Jyotirlingas, prominent Hindu religious leaders, Brahmin community leaders from all states and Brahmin public representatives have been invited.
KCR reviewed the arrangements for the inauguration with the President and members of Telangana Brahmin Welfare Parishad.
He suggested that the Brahmin Sadan collect information related to spiritual literature and rituals from all over the country and preserve it in books and digital format and make it available to all.
The Chief Minister said that it is the responsibility of the society to protect the Vedic 'purohits' who are always engaged in the service of well-being of the whole world and in the divine service. He said that the same philosophy is involved behind the implementation of many schemes for the welfare of Brahmins.
The Chief Minister said that Telangana has become a centre of spirituality with the revival of temples and spiritual and religious programmes organised across the state. The Chief Minister said that priests and Vedic scholars are migrating from other states to Telangana for employment. He claimed that along with all communities, Telangana has become a centre of employment for Brahmins.
President of Telangana Brahmin Welfare Parishad K. V. Ramanachari explained to Chief Minister KCR the implementation of development programmes for the welfare of Brahmins for the last six years. He said that since the establishment of the Welfare Parishad, around 6,500 families have been benefited.
The Chief Minister said that in addition to the existing schemes, some more programmes should be designed to provide support to the poor Brahmins.