Ram Charan announces his first production - a movie around Veer Savarkar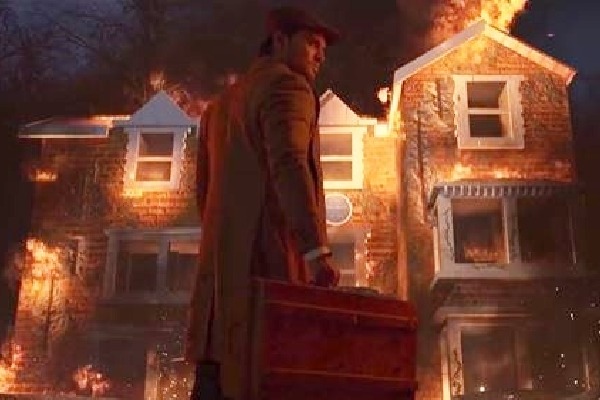 Hyderabad, May 28: On the 140th birth anniversary of Veer Savarkar, 'RRR' star Ram Charan announced the launch of the first film to be produced under the V Mega Pictures banner where he has partnered with his friend Vikram Reddy of UV Creations and Abhishek Agarwal Arts, the production house behind 'The Kashmir Files' and 'Karthikeya 2'.

Releasing the teaser of 'The India House', named after the base of Veer Savarkar's activities in London, Ram Charan tweeted that the film will be headlined by Nikhil Siddhartha (whose Netaji Subhas Bose-centric 'Spy' is much-awaited) and Anupam Kher, helmed by Ram Vamsi Krishna.

'The India House' is set in the pre-independence era in London. The teaser hints at a film that unfolds a love story during a time of political turmoil around India House. It was, incidentally, a residence for Indian students run by the nationalist lawyer and editor of the 'Indian Sociologist', Shyamji Krishna Varma.

It was with Shyamji Krishna Varma that Mahatma Gandhi had an impassioned argument on revolution versus non-violence, which inspired him to write his 1909 manifesto 'Hind Swaraj'.