SC affirms TN law allowing 'jallikattu'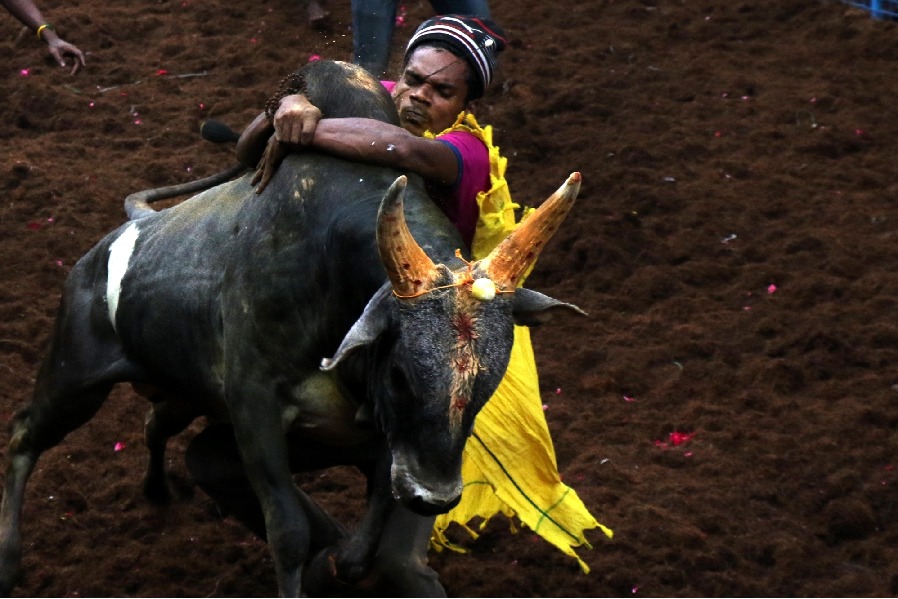 New Delhi, May 18: The Supreme Court on Thursday affirmed the Tamil Nadu law allowing bull-taming sport 'jallikattu' and similar laws, framed by the Maharashtra and Karnataka governments to allow sports involving animals, have also been upheld by the apex court.

A five-judge constitution bench headed by Justice K.M. Joseph said it will not disrupt the view of the legislature since the legislature has taken a view that it is part of the cultural heritage of the state. The top court said when the legislature has declared that jallikattu is part of cultural heritage of Tamil Nadu, then the judiciary cannot take a different view and stressed that the legislature is best suited to decide that.

The bench -- also comprising Justices Ajay Rastogi, Justice Aniruddha Bose, Justice Hrishikesh Roy, and Justice C.T. Ravikumar -- observed that the court is satisfied with the materials that jallikattu is going in Tamil Nadu for many years and whether this as an integral part of Tamil culture requires greater detail, which exercise the judiciary cannot undertake. Detailed judgment in the matter will be uploaded later in the day.

In December last year, The apex court had reserved its judgment on a clutch of petitions challenging Tamil Nadu and Maharashtra laws allowing bull-taming sport 'jallikattu' and bullock cart races.

The Tamil Nadu government, in a written response, had said jallikattu is not merely an act of entertainment, rather an event with great historic and cultural value.

In May 2014, a two-judge bench of the apex court, in Animal Welfare Board of India v A. Nagaraja, banned the use of bulls for jallikattu events in the state, and bullock cart races across the country. The central law, The Prevention of Cruelty to Animals Act, 1960, was amended by Tamil Nadu to allow jallikattu.