SC agrees to examine AP govt plea against NGT order on Avulapalli reservoir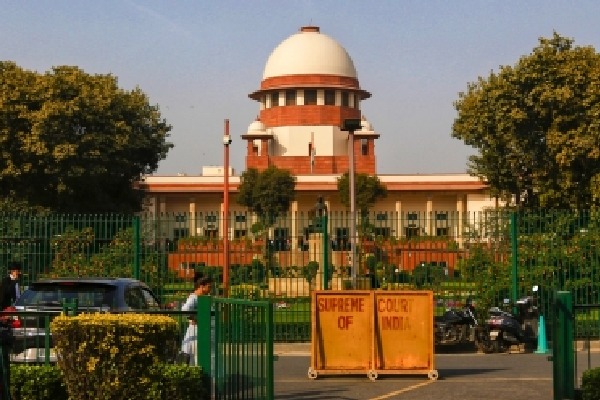 New Delhi, May 15: The Supreme Court on Monday agreed to examine a plea by the Andhra Pradesh government challenging the National Green Tribunal (NGT) order, setting aside the environmental clearance (EC) granted to the Avulapalli reservoir.

Senior advocate Mukul Rohatgi mentioned the matter seeking urgent hearing before a bench headed by Chief Justice of India D.Y. Chandrachud. The bench said it will list the matter on May 17, since it is a public project. Rohatgi contended that this is an extraordinary case where tthe EC to the reservoir was set aside by the NGT.

The state government said it is constrained to file the present civil appeal against the judgment dated May 11, passed by the National Green Tribunal (south zone) reprimanding the government for the alleged misrepresentations in its application for and obtaining the EC for the Avulappali Balancing Reservoir in Chittoor.

The NGT found that the while the eventual/proposed final water storage capacity of the project was 3.5 TMC, Andhra Pradesh deliberately applied for and obtained an EC authorising a water storage capacity of 2.5 TMC with a culturable command area of 9,700 hectares, only for the purpose of misleading respondent No.15 , the State Level Environment Impact Assessment Authority of Andhra Pradesh (SEIAA).

The state government's plea, filed through advocate Mahfooz Nazki, said that "it is most respectfully submitted that the said finding is completely misconceived. It was nobody's case that any storage capacity in excess of 2.5 TMC is being utilised for the ABR Project, or any constructions in excess of the culturable command area more than 9,700 Ha is being undertaken".

"So being the case, there was no occasion for the Ld. NGT to even enter into a discussion as to whether any misrepresentation was resorted to by the State of Andhra Pradesh."

The plea contended that such a question would arise only if the project proponent, which is the state of Andhra Pradesh, in fact, takes any steps to go beyond the 2.5 TMC water storage capacity or the culturable command area of 9,700 hectares, without obtaining the necessary permissions, including a revised EC.

"As and when any subsequent phase of the ABR Project will be implemented, the state will take steps to apply for an EC in that regard, as is a common practice when implementing such projects," it said.