Andhra police foil padayatra against Amaravati land allotment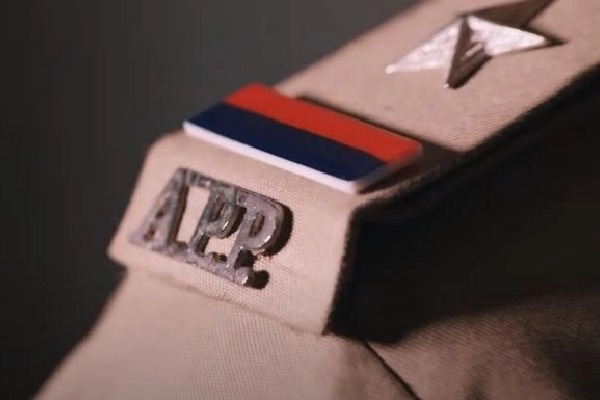 Vijayawada, May 13: Andhra Pradesh police on Saturday foiled a padayatra by Jai Bheem party president J. Sravan Kumar against the state government's move to allot house sites in Amaravati to non-locals.

Sravan had announced a padayatra from Vijayawada to Ambedkar Smriti Vanam in Amaravati. However, the police stopped and arrested him when he was leaving from a hotel. He was shifted to Bhavanipuram police station.

Sravan took strong objection to the police action, saying that he had planned the foot march to protest against the government's stand towards Amaravati farmers. He alleged that the police have illegally arrested him.

Sravan, a lawyer at the high court, said he would launch an indefinite fast to demand justice for the farmers.

The state government had declared a new zone - R-5 - in Amravati in March to provide houses to poor people over 900 acres of land.

The move has angered the farmers who are already protesting the decision of the state government to develop three state capitals.

Amaravati farmers' Joint Action Committee (JAC) had said the decision was taken without consulting them, as they challenged it in the high court on the ground that this will change the status of the capital region and affect their interests.

The high court on May 5 had refused to pass interim orders on a petition filed by the farmers of Amaravati. The court declined to stay the process of allotment, but said the allotment of house sites will be subject to final judgment in the case.

The farmers alleged that the allotment of house sites was in violation of the master plan. They argued that locals should be allotted the sites after development of the region.

But the government defended its action and argued that farmers can demand lands assured to them by the government, but it has the right to allot land to anybody. The court was told that the government has taken a decision to allot land to the poor.

It was in October last year that the government had amended the Amaravati master plan in order to provide houses to poor people over 900 acres of land spread across four villages.