Ranveer gives a soft kiss on Deepika's lips during her TIME magazine interview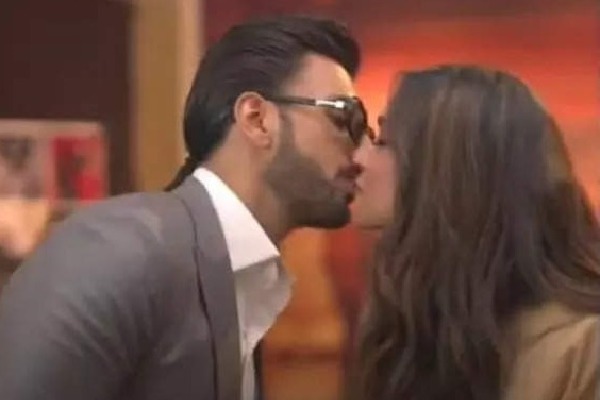 Known for not shying away from flaunting their romance, star couple Deepika Padukone and Ranveer Singh did it again but this time during her interview for TIME magazine, where she appeared on the cover as a "global star".

Amid the interview, Deepika got a surprise visit from her husband Ranveer and he called it a "cosmic" coincidence as she was about to discuss her marriage in the interview.

As he entered, he gave a soft kiss on Deepika's lips and said that he dropped to say hi as he was shooting next door. He just wished her "Have a great day" and starts to leave.

However, Deepika told him about how his arrival coincided with the question about marriage.

He said, "what a cosmic thing to have happened."

As Deepika asked the interviewer to continue, she is asked about how long they have been married, to which
Ranveer said that they have been together for 10-11 years.

As they talked about it, they also held hands and Deepika said: "what are we doing?" to which Ranveer replied, "I just came to say hi".

Deepika then gets into the interview mode and talks about her romantic married life.

"I love spending time, my husband and I. I married my best friend. I think the fact that we are just so goofy with each other. I can feel like absolutely myself, my most vulnerable, my most clumsy, my most expressive."

She called him, her "happy place."

The couple got married in a secret wedding ceremony at Lake Como, Italy in November, 2018.