Gone beyond motherhood into parenthood, laws permit individual to adopt child: SC on same-sex marriage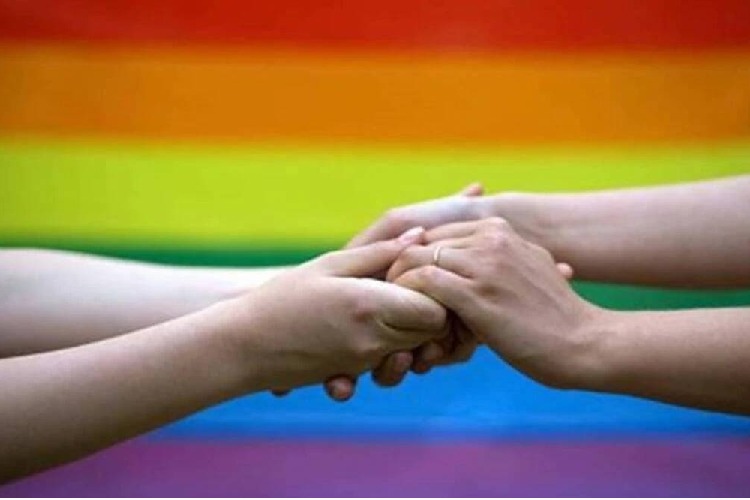 New Delhi, May 10: The Supreme Court on Wednesday said that "we have gone beyond motherhood and into parenthood and there are single parents too", adding that Indian laws permit an individual to adopt a child irrespective of one's marital status.

Additional Solicitor General Aishwarya Bhati, representing the National Commission for Protection of Child Rights (NCPCR), submitted before a five-judge bench headed by Chief Justice of India D.Y. Chandrachud that the entire architecture of the laws is to protect the interest and the welfare of children who are naturally born to heterosexual persons.

Bhati said the state is justified in treating heterosexual and homosexuals differently and stressed that the concept of gender may be "fluid" but not mother and motherhood.

The bench, also comprising Justices S.K. Kaul, S. Ravindra Bhat, Hima Kohli, and P.S. Narasimha, observed: "There are situations where there is just one father... We have gone beyond motherhood and gone into parenthood. There are single parents too..."

The apex court made this observation while hearing a batch of pleas seeking legal sanction for same-sex marriage.

The bench observed that one can be adopted child of just the male, it is an evolving scene.

What remains central to this and unchanged is the welfare of the child, it added.

The Chief Justice noted that the law does recognise that one can adopt for a variety of reasons and "you can adopt even if you're capable of biological birth. There's no compulsion of having a biological birth".

The bench noted the law recognises that there may be situations apart from this "ideal family" having their own biological children and queried, "what happens during the pendency of heterosexual marriage and one spouse dies?"

Bhati said the law recognises from the perspective of a child and "your lordships have held that there is no fundamental right of adoption".

She further emphasized that the welfare of a child is paramount and the bench agreed to this contention.

Justice Bhat noted that there were situations where adoptions take place and thereafter there are biological children.

The Chief Justice also noted that "our laws do recognise that you can adopt for a variety of reasons and even a single individual can adopt a child. He or she may be in a single sex relationship".

The Chief Justice asked Bhati: "Is it your case that a right otherwise available to an individual to adopt a child is taken away because that individual is in a relationship other than a heterosexual marriage?"

To this, she replied it was right.

The bench further queried that if two people are in a live-in relationship, even if they're a heterosexual couple, they wouldn't have a right to adopt? Bhati said not under the existing law.

The Chief Justice asked, "would the right of one of them be taken away because he/she is in a live in relationship?" Bhati said one of them can adopt but the only recognised couple is a heterosexual married couple.

The bench continued to query, if people are in a live in relationship, is the right of an individual to adopt taken away by virtue of the fact that they are in a live in relationship?

Bhati said heterosexual couples also have to show two years of stable marriage to adopt. Justice Bhat asked, you're saying that since there is no marriage, that stability would be affected? Bhat said live-in relationships are also not recognised. Chief Justice queried, so live in couples can also not adopt as a couple? Bhati said yes, because they can walk out anytime.

The Chief Justice asked, but the existence of a live-in relationship doesn't prohibit one of the parties to adopt a child individually. Justice Bhat also asked, so one person is responsible and that stability is what you want.

The Chief Justice observed, so you're saying that just as there is no recognition of same sex married couples, there is no recognition of the right of a same sex couple to adopt a child as a couple and that is based on the foundation that a child must have a stable family existence.

Concluding her arguments, Bhati said the architecture of child centric laws is very carefully crafted with child being paramount and any general declaration with reading 'spouse' instead of husband and wife will make laws related to adoption, assisted reproduction, surrogacy completely unworkable. The hearing in the matter is in progress.