Big B's 'warning in advance' to fans coming to meet him at Jalsa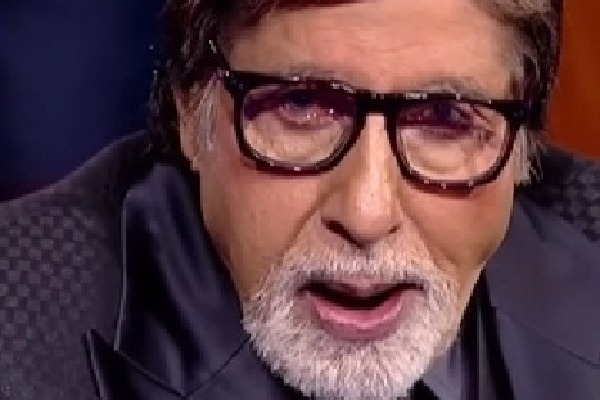 Megastar Amitabh Bachchan has "warned" his fans that they he will "certainly not" go to the gates of his home Jalsa to greet fans and asked them to not come and meet him.

Amitabh, who religiously meets his fans as a Sunday ritual outside his house, shared that he has professional commitments the next day and won't be able to make it.

Big B wrote on his blog: ""Going certainly not for the GATE at JALSA tomorrow, for .. there is work on location which can only be given permission for on a Sunday .. There shall be an effort of course to return in time for the 5:45pm at Jalsa .. but there could be a delay or a non-appearance.. so a warning in advance to keep away ..."

The cine icon shared that his upcoming film 'Section 84' is very demanding.

"I must confess that the film Section 84 IPC is taking a lot out of me as far as the nature of the film and role is, which is why when the day work is done it does not leave you even as you set off for home .. much of it remains in the head and body and as is often the matter with the profession, it remains a pleasant disturbance .." he wrote.

The film is a courtroom drama thriller, and will be directed by Ribhu Dasgupta of 'The Girl on the Train' fame. Ribhu has also written the film. It is being bankrolled by Reliance Entertainment and Film Hangar in association with Jio Studios.