Abusing Prime Minister is in Congress' DNA: Nirmala Sitharaman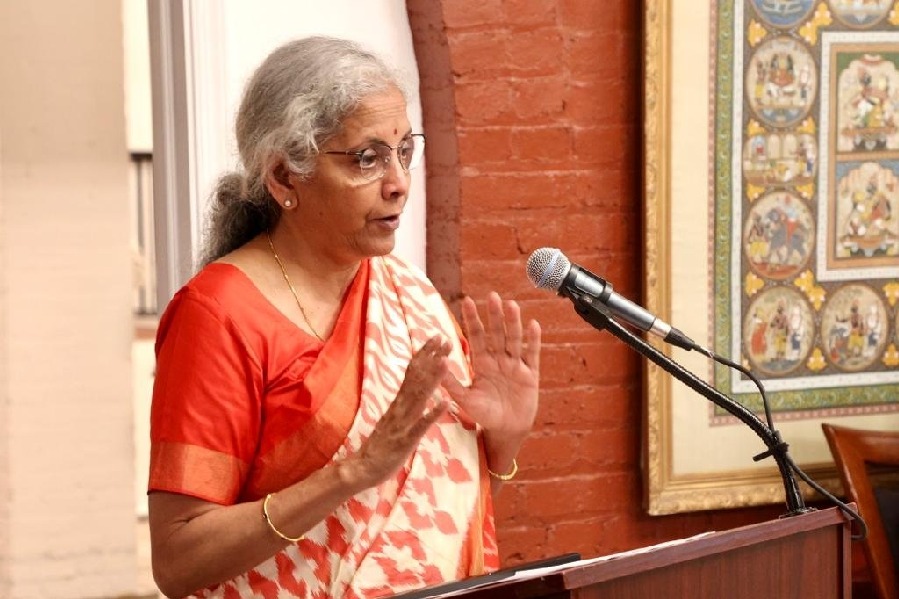 New Delhi, April 30: Finance Minister Nirmala Sitharaman on Sunday criticised the Congress party for insulting Prime Minister Narendra Modi, saying "abusing" him is in the opposition party's DNA.

Speaking to mediapersons in the national capital after listening to the 100th episode of the Prime Minister's monthly address "Mann Ki Baat", Sitharaman said Modi spoke like a "Pradhan Sevak", and there was no politics in the programme.

Rather, she said, there is positivity in the spirit of the radio programme.

The Finance Minister was responding to Congress' swipe at PM Modi over his 100th 'Mann Ki Baat' radio broadcast, saying there was much fanfare in the run-up to the episode but it was "maun ki baat (silence)" on critical issues such as the border dispute with China, stock manipulation allegations against the Adani Group, "increasing" economic inequalities and the wrestlers' protest.

The Finance Minister said that the prime minister talks about everything and if the Congress is obsessed with talking about the agenda that the first family of the party sets, then it's up to the party.

Sitharaman further said that the Congress fails to realise that whenever it abuses the Prime Minister, people recognise his positive work for the nation all the more.

"Despite Rahul Gandhi going around setting up 'mohabbat ka dukan', his own party's president is spewing venom (referring to Mallikarjun Kharge's remark against Modi). He (Kharge) is talking about a poisonous snake. So, you understand where Rahul is going and where his party is. Rahul is talking about something that his party doesn't believe in," she added.