SC issues notice on wrestlers' plea seeking FIR against WFI chief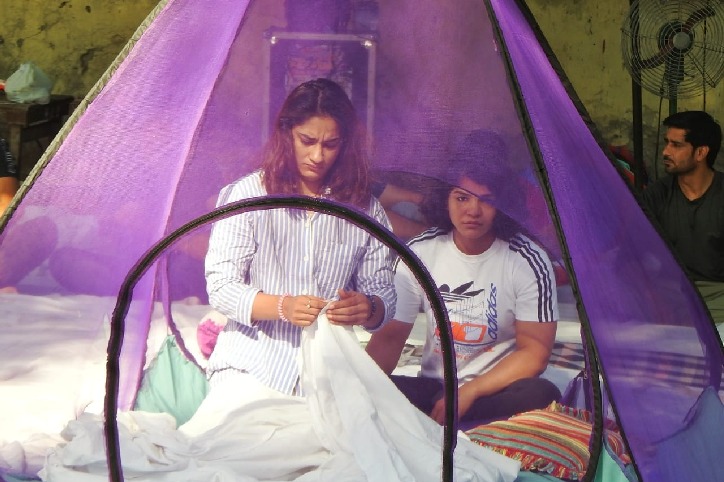 New Delhi, April 25: The Supreme Court on Tuesday issued a notice on a plea by the country's seven top wrestlers seeking a direction for the registration of an FIR against Wrestling Federation of India (WFI) chief Brij Bhushan Sharan Singh.

A bench headed by Chief Justice of India D.Y. Chandrachud and comprising Justice P.S. Narasimha, said: "There are serious allegation in plea on behest of international wrestlers with regards to sexual harassment meted out to them. Issue notice returnable on Friday. Liberty to serve standing counsel NCT Delhi. The complaints which form an attachment in sealed cover and shall be again resealeda.".

The plea was mentioned before the bench by senior advocates Kapil Sibal and Narendra Hooda, representing the wrestlers.

Sibal submitted that this is the wrestlers' matter and they are sitting in dharna, and seven women have complained and one is a minor.

He stressed that an FIR has not been registered and added that the plea seeks one against Singh over alleged sexual harassment by women wrestlers.

During the hearing, Sibal argued that there is a committee report which has not been made public.

The Chief Justice asked Sibal to show the case papers.

Sibal said please see the complaint by the minor, the young girl had won a gold medal and added even the police personnel can be prosecuted for not registering an FIR.

He emphasized that the court should look at the allegations and the police are not acting.

After hearing submissions, the top court sought response from the Delhi Police.

According to the plea, the wrestlers have cited an inordinate delay in registration of FIR by the Delhi Police against the WFI Presdent and urged the apex court to issue a direction to police to lodge a case.

The top court agreed with the petitioners to suppress their identity mentioned in the petition.