'Atrocious and unacceptable', SC on HC's order in Vivekananda Reddy murder case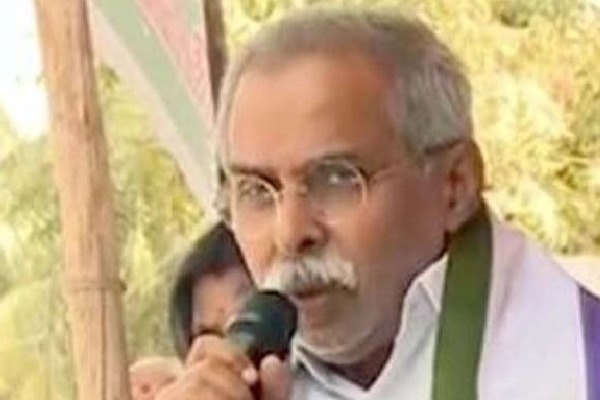 New Delhi, April 21: The Supreme Court on Friday stayed the Telangana High Court order, wherein YSR Congress Party MP Y.S. Avinash Reddy, an accused in the murder of Y.S. Vivekananda Reddy, was given protection from arrest till April 25.

The apex court termed the order passed by the high court as "atrocious and unacceptable".

A bench headed by Chief Justice of India, D.Y. Chandrachud, and comprising Justice P.S. Narasimha scheduled the matter for further hearing on April 24, after hearing senior advocate Sidharth Luthra, appearing on behalf Suneetha Narreddy, daughter of the deceased, who questioned the validity of the order passed by the high court on April 18.

Vivekananda Reddy, one of the brothers of late Andhra Pradesh Chief Minister Y.S. Rajasekhara Reddy, was found murdered at his residence in Pulivendula in Kadapa district on the night of March 15, 2019.

Luthra contended on behalf of Suneetha Narreddy: "My father was killed; the incident was quite disturbing..."

The bench observed that the order passed by the high court was "atrocious and unacceptable" and issued a notice on the plea challenging the protection given to Avinash Reddy, who is also the cousin of Andhra Pradesh Chief Minister Jagan Mohan Reddy.

The bench observed that it will stay the high court proceedings and it may also stay the order.

After hearing the submissions, the bench said, "Issue a notice. There shall be a stay of the impugned directions contained in Paragraph 18 of the impugned order of the high court."

Senior advocate Ranjit Kumar, representing Avinash Reddy, collected the notice.

The high court had directed the YSRCP MP to appear before the CBI everyday for examination in connection with the murder case of Vivekananda Reddy, and granted him protection from arrest till April 25.

The plea said the investigation is at a crucial stage where the CBI is probing the alleged larger conspiracy as directed by this court and for this the CBI should be allowed to investigate freely without any restrictions.

The plea said the high court has practically derailed the investigation process at this crucial juncture without giving due importance to the date of April 30, by which time the CBI is required to conclude its probe.