Fire in Amaravati destroys construction material kept for capital works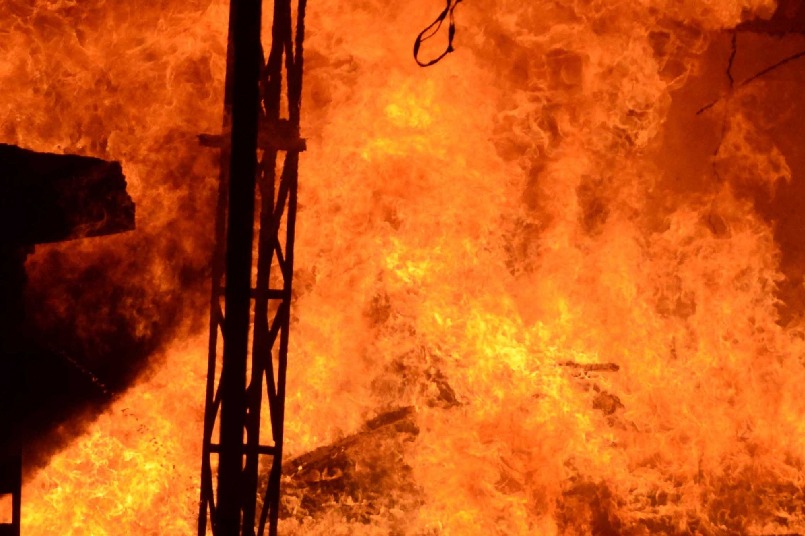 Amaravati, April 21: Construction material purchased for development of Andhra Pradesh state capital at Amaravati were gutted in a huge fire on Friday.

The incident occurred near Nekkallu village in Thullur mandal of Guntur district. The fire destroyed plastic pipes and other material dumped in open land for various works as part of development of the state capital.

As the material was dumped there for the last four years due to construction work coming to a halt, beehives were formed in the pipelines and other items. Some people had lit a fire to extract honey. Due to high temperature and wind, the fire spread and engulfed the material.

Huge flames and smoke were seen even from a long distance. Fire tenders rushed to the area to douse the flame. The incident is stated to have led to a huge loss.

The state capital development works at Amaravati came to halt in 2019 as YSR Congress Party (YSRCP) soon after coming to power decided to have three state capitals.