Pawan Kalyan demands YSRCP to apologise for anti-Telangana remarks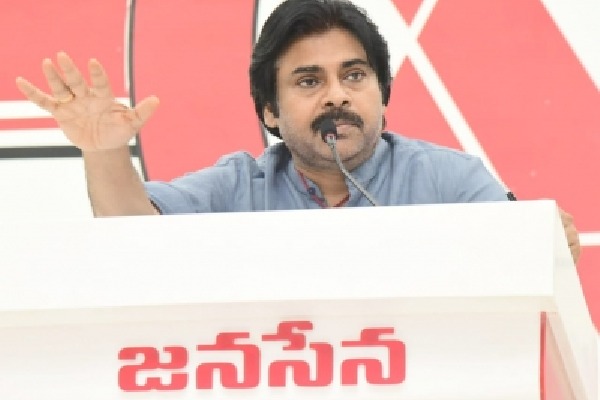 Amaravati, April 17: Actor-politician Pawan Kalyan on Monday demanded Andhra Pradesh's ruling YSR Congress Party (YSRCP) to tender an unconditional apology to people of Telangana for certain comments made by its leaders.

The Jana Sena Party leader found fault with the remarks made by some leaders of YSRCP in reaction to a statement by a Telangana minister.

Pawan Kalyan said that he personally felt bad about the way in which YSRCP leaders and ministers blamed people of Telangana, criticized Telangana region and used words hurting Telangana self-respect. He advised YSRCP leaders to mind their language.

The JSP leader said he always maintained that rulers and people are different. "If the Telangana minister has made remarks which are insulting to Andhra Pradesh, criticise him but don't drag people of Telangana into any controversy," he told YSRCP leaders.

The actor-politician demanded that senior leadership of YSRCP should respond to this. He reminded them that they have houses and businesses in Telangana.

Pawan Kalyan pointed out that Andhra Pradesh Education minister Botsa Satyanarayana, who made certain remarks in reaction to Telangana finance minister Harish Rao's statement, had business in Telangana. The JSP leader said Botsa's family had a cable business in Telangana.

He said if a minister says something wrong, his ministerial colleagues and the chief minister should condemn such remarks.

He said leaders from both the states should avoid making any remarks against the people of the other state.