Owaisi takes a dig at Sitharaman for Pakistan as benchmark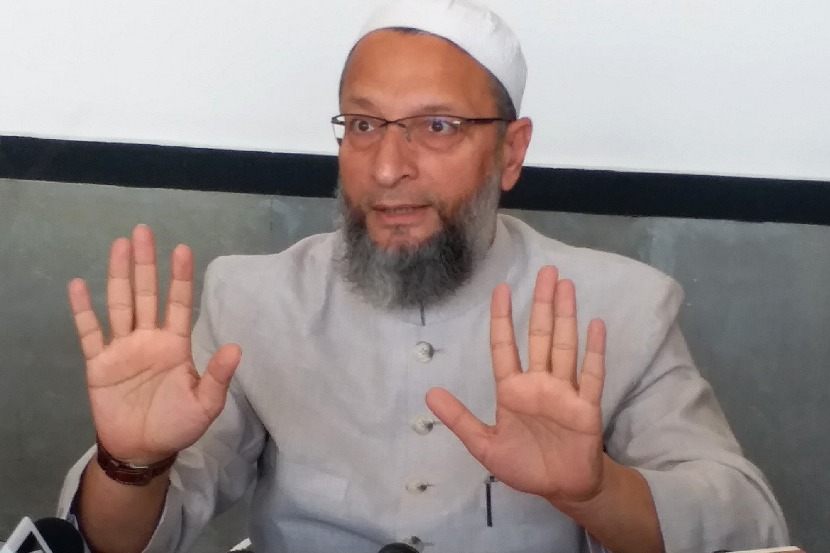 Hyderabad, April 11: AIMIM President Asaduddin Owaisi on Tuesday slammed Union Finance Minister Nirmala Sitharaman over her statement that Muslims in India are doing better than those in Pakistan.

The Hyderabad MP took to Twitter for a point by point rebuttal to Sitharaman's comments made in the US at the Peterson Institute for International Economics (PIIE), during a discussion on the resilience and growth of the Indian economy.

"For Finance Minister of Vishwaguru, the benchmark is Pakistan! Muslims in India have flourished DESPITE the Sangh Parivar's anti constitutional ideology, not BECAUSE of it," wrote Owaisi.

"For how long are Muslims going to be connected to Pakistan? We are not hostages or mascots against Pakistan. We're citizens. We want to be treated with dignity & justice.

"If a section of Hindus demand better living standards, will you tell them to shut up because majority of people in Somalia are doing worse?" asked Owaisi.

He pointed out that the ruling party does not have a single Muslim MP in Lok Sabha. "This is damning. But BJP carries it as a badge of honour."

The All India Majlis-e-Ittehadul Muslimeen (AIMIM) leader also found fault with Sitharaman for citing the increase in population of Muslims to deny that there was any discrimination.

"Populations grow or degrow based on demographic factors, not on the benevolence or malevolence of a Govt. However assume that Govt has a role, then census after census show a decline in growth of Muslim population in India. Would that mean that government is malevolent?" he asked.

"Population growth or decline is not the only measure of treatment of minorities. In today's India Genocidal Dharam Sansads are ignored by govt; ruling party MPs call for economic boycotts & ask people to keep 'weapons' Just one state of Maharashtra alone had 50 anti-Muslim hate rallies. The state looks away when Muslims face lynchings & violence. Instead, Muslims have to face bulldozers & false imprisonment from the govt," wrote Owaisi.

"Every piece of govt data points at abysmal state of Muslim education. Muslims lag behind in education due to high poverty. It's a cruel joke that FM mentioned fellowships when govt stopped Maulana Azad Fellowship & restricted Pre & Post-Matric Scholarships for poor minorities."

"Minority affairs budget has been slashed by 40%! In Karnataka, your party govt has run a campaign opposing hijab, removed poor Muslims' reservations in education & employment. Muslims' businesses have been targeted by govt policies AND by mob rule."

The FM says "law and order is a state issue" but the states where Muslims have faced the worst violence & discrimination are BJP-ruled. In non-BJP states, the main culprits of violence are all affiliates of Sangh Parivar", he wrote.

Owaisi pointed out that tn Assam, Muslims are facing mass displacement in the name encroachments and, even in the capital city, genocidal slogans against Muslims have been raised. "From Bihar to Gujarat, Muslims have faced horrible arson and violence.A This is not petty "law and order" issue. You got angry & demanded Modi's picture on some ration shop in Telangana. Anti-Muslim violence definitely deserves more of your attention than a picture of Modi."