Sonu Sood's portrait made with 2500 Kg rice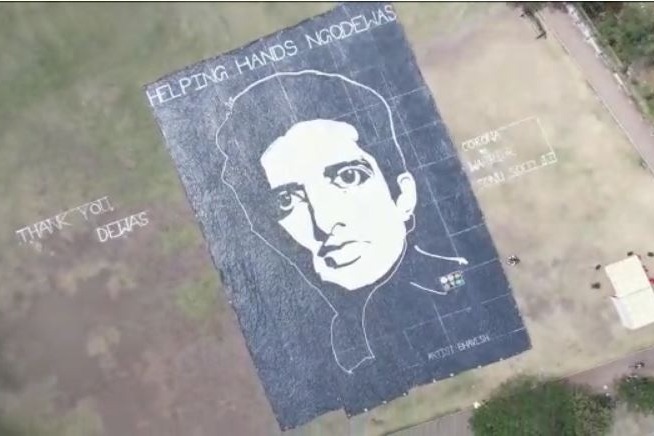 Actor Sonu Sood, who is known for his work in films such as 'Yuva', 'Singh Is King', 'Simmba' and several others, is moved by the recent gesture of his fans who made a portrait of the actor from 2,500 kg of rice.

Fans and an NGO made the actor's picture using 2500 kg of rice on over 1 acre of land at Tukoji Rao Pawar Stadium in Devas, Madhya Pradesh.

Expressing heartfelt gratitude, he said, "The love and admiration I get every time is unreal. I love how fans are doing everything in their capacity to help others. Seeing this makes my heart full and I cannot be more thankful and grateful for this".

The picture will be panned over one-acre land. The rice used for picture will be donated by 'Helping Hands' NGO to households who are in dire need and don't have access to basic facilities.

Meanwhile, on the professional front, he is currently shooting for his film 'Fateh' with Jacqueline Fernandez. The actor will be seen doing death-defying stunts without using a body double. He will also be seen in the upcoming season of 'Roadies'.