Pawan Kalyan meets Nadda, no clarity yet on alliance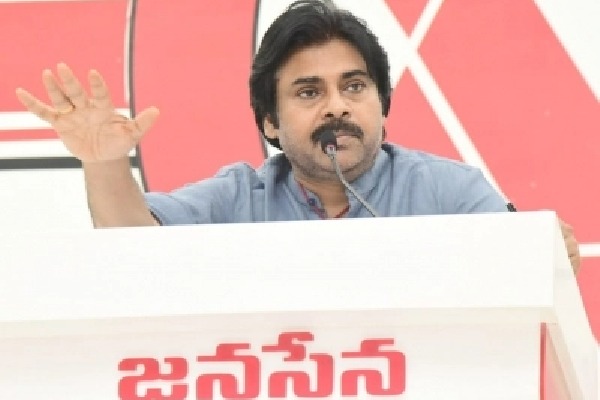 Amaravati: Actor-politician Pawan Kalyan on Tuesday met BJP national President J. P. Nadda in New Delhi but said more talks were required to decide on the electoral alliance for the next year's elections in Andhra Pradesh.

On the second day of his visit to the national capital, the Jana Sena Party (JSP) leader met Nadda and discussed the latest political situation in Andhra Pradesh. JSP Political Affairs Committee Chairman Nadendla Manohar was also present.

After the meeting, Pawan Kalyan told media persons that from the beginning, they were looking for stability with regard to Andhra Pradesh. He said it would be difficult to say at this stage to what extent they have clarity with the BJP. He, however, said they were moving ahead with the goal of coming to power.

"Our agenda is a YSRCP-free Andhra Pradesh. BJP's agenda is also the same. We discussed the issue of making Andhra Pradesh YSRCP-free from all angles," he said.

Pawan Kalyan hoped that the talks he held with the BJP leaders during the last two days would yield good results in future.

The JSP leader said there would be a plan to free people of Andhra Pradesh from the rule of the YSRCP. He said their party's preference is to see that anti-YSRCP votes are not divided.

Pawan Kalyan said JSP was trying to strengthen itself and BJP should take organisational decisions to strengthen itself. He said he discussed with Nadda the anti-constitutional rule, corruption, and clashes in Andhra Pradesh.

The JSP leader is likely to meet Union Home Minister Amit Shah and some other leaders on Wednesday.