New facilities launched at Amaravati Buddhist site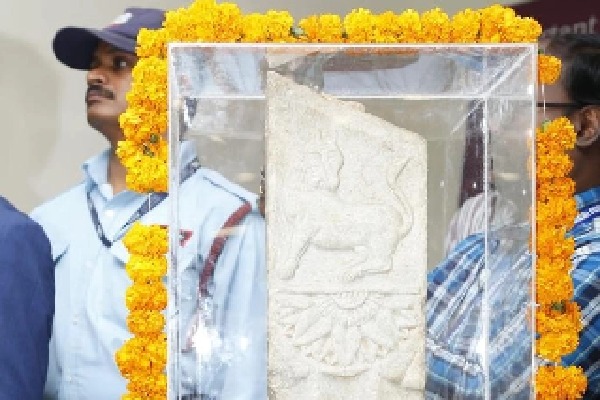 Amaravati, Feb 14: Various tourism facilities were inaugurated by Union Minister for Tourism and Culture G. Kishan Reddy at Dhyana Buddha Vanam in Amaravati on Tuesday.

Accompanied by Andhra Pradesh Tourism Minister R.K. Roja and top officials, Kishan Reddy inaugurated a tourist facilitation centre, meditation hall, open air theatre, restaurant, interpretation centre and landscaped garden.

These facilities have been developed under the theme 'Buddhist Circuit' of the Swadesh Darshan Scheme of the Ministry of Tourism of the Central government.

The project is aimed at leveraging and rejuvenating the Buddhist sites to attract more international tourists by enhancing the tourist experience and increasing employment opportunities in the region.

The Central minister also handed over a valuable antiquity (Railing Pillar) to the Archaeological Survey of India (ASI) museum.

Kishan Reddy said this was brought back from Britain by the ministry of culture in 2020 and may belong to the famous Buddhist site in Amravati.

The Central minister told reporters that the government is trying to bring back the antiquities taken out from the country since independence till 2014.

"We have already brought back 13 antiquities and efforts are on to retrieve 269 antiquities," he said.

The minister revealed that Rs 141 crore has been given to Andhra Pradesh under Swadesh Darshan Scheme.

Kishan Reddy said Kakinada Wildlife Sanctuary, Budameru, Mypadu Beach, Buddhist Circuit, Amaravati region will be developed. Plans are also being made to develop Nagarjunakonda.