Union Cabinet approves Budget 2023-24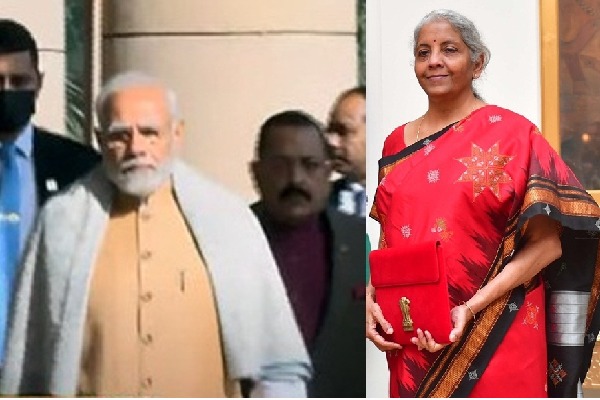 New Delhi, Feb 1: The Union Cabinet meeting chaired by Prime Minister Narendra Modi on Wednesday approved the Budget 2023-24 ahead of it being tabled by Finance Minister Nirmala Sitharaman in Parliament.

Before the cabinet meeting, Sitharaman along with Minister of States Pankaj Chaudhary and Bhagwat Karad met President Droupadi Murmu.

"Union Minister of Finance and Corporate Affairs Smt Nirmala Sitharaman, MoS Dr Bhagwat Kishanrao Karad, MoS Shri Pankaj Chaudhary and senior officials of the Ministry of Finance called on President Droupadi Murmu at Rashtrapati Bhavan before presenting the Union Budget 2023-24," the President tweeted.

This is the fifth Budget presentation by the Union Finance Minister.

She will lay a statement of the estimated receipts and expenditure of the government for 2023-24 in Parliament.

The Finance Minister will also lay out statements of the Fiscal Responsibility and Budget Management (FRBM) Act, 2003, on medium-term fiscal policy cum fiscal policy strategy and on macro-economic framework.

Sitharaman will further introduce the Finance Bill 2023 in the Lower House.