Tollywood comedian Ali ready to contest election against Pawan Kalyan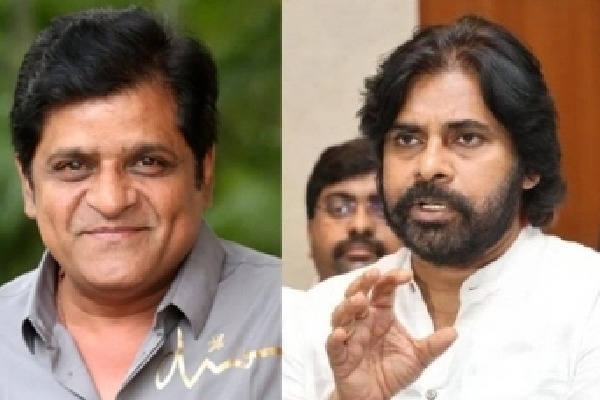 Amaravati, Jan 17: Tollywood actor-comedian and Andhra Pradesh government's advisor, Ali has said on Tuesday that if Chief Minister Y. S. Jagan Mohan Reddy orders, he will contest the election against actor and Jana Sena Party leader Pawan Kalyan.

Ali told reporters in Tirupati that if the Chief Minister wants, he would contest against Pawan Kalyan on YSR Congress Party (YSRCP) ticket in the next year's elections.

"Pawan Kalyan is a good friend of mine but cinema and politics are two different fields," said Ali, who is an advisor to the state government for electronic media.

The actor-comedian said he was ready to contest against Pawan Kalyan from any Assembly constituency.

He exuded confidence that YSRCP will retain power in 2024 by winning all 175 Assembly seats.

Ali had joined the YSRCP in 2019 before the elections. The actor, who hails from Rajahmundry, had stated that he was ready to contest from Rajahmundry or Vijayawada. He, however, was not named as party candidate from any constituency.

Before joining the YSRCP, Ali had also met Telugu Desam Party (TDP) President and then Chief Minister N. Chandrababu Naidu and Pawan Kalyan. He had stated that none of the two leaders assured him that they would stand behind him and since Jagan Mohan Reddy gave him the assurance, he joined the YSRCP.

Ali was reportedly sulking after he was denied a ticket by the YSRCP. He was expecting a Rajya Sabha seat or an equally good post in the government with a cabinet rank.

There were speculations that, upset over being ignored by the ruling party, he was planning to join Jana Sena.

However, Jagan Mohan Reddy pacified him by appointing him as advisor to the government in October last year.