RGV retorts to Naga Babu over tweets; critics allege YSRCP allegiance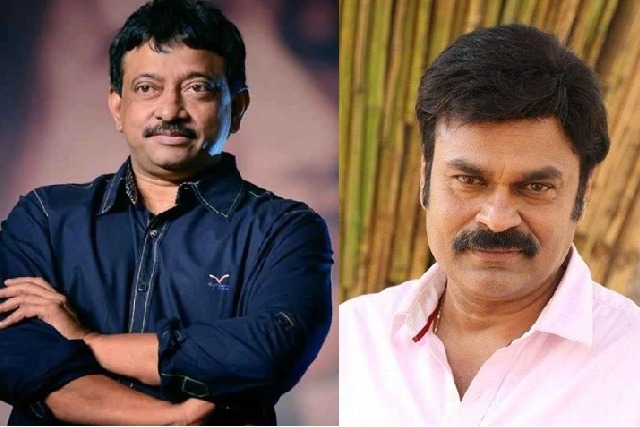 Hyderabad, Jan 16: Controversial filmmaker Ram Gopal Varma has hit back at actor Naga Babu after the latter's attack on his recent tweets. RGV said that Nagababu may be important for his elder brother Chiranjeevi and younger brother Pawan Kalyan but not for him.

In a video posted on social media, the maverick director also claimed that he made the tweets as a fan of Jana Sena leader and actor Pawan Kalyan. "If Pawan Kalyan is unable to understand this, it is my misfortune but more than this it is the misfortune of Pawan Kalyan for having an advisor like his brother," he said.

RGV had last week sparked a row with his tweet after Pawan Kalyan's meeting with Telugu Desam Party (TDP) president and former chief minister N. Chandrababu Naidu.

The director accused Pawan of mortgaging the interests of the Kapu community to the Kamma community.

RGV wrote that he never expected Pawan would sell his Kapu community for Kammas just for money. "RIP Kapus and congratulations Kammas," added the filmmaker.

Naga Babu had hit out at RGV for the tweet. He remarked that RGV could stoop to any level for his vested interest. He lashed out at leader of ruling YSR Congress Party (YSRCP) who alleged that Pawan Kalyan is working for a package with Naidu.

RGV is known for his bitter attacks on Chiranjeevi and his brothers. His attack on Pawan Kalyan came amid efforts by the TDP to forge an alliance with Jana Sena for next year's polls.

The director's critics allege that he is working at the behest of YSRCP. The ruling party is said to have roped in RGV to make a film with Chief Minister Y.S. Jagan Mohan Reddy's character as the protagonist.