Executive capital: Visakha Garjana a grand success, says JAC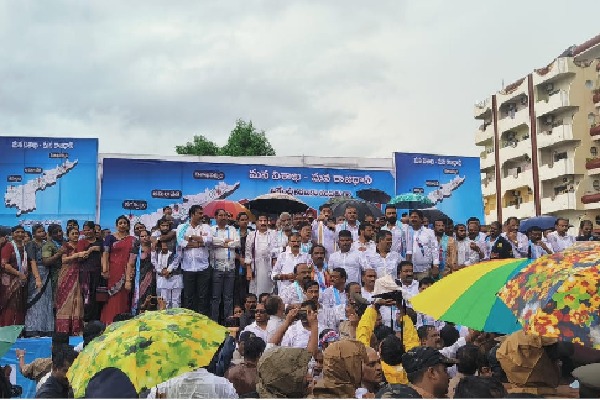 Visakhapatnam, October 15: Non-political Joint Action Committee (JAC) on Saturday claimed that the Visakha Garjana rally organised here in support of decentralisation and to make Visakhapatnam as an executive capital a grand success. The JAC stated that more than one lakh people from all walks of life have participated in the rally braving rain.

The rally began at Ambedkar Circle and concluded at YSR statue near Park hotel. They raised slogans in support of three capitals throughout the rally.

Former minister and Gudivada MLA Kodali Nani, who was present in the rally, said that Chief Minister YS Jagan Mohan Reddy's aim is to develop all regions of the state. "Lakhs of people will get employment if Visakhapatnam is made executive capital," he mentioned and gave a call to people to boycott newspapers and news channels supporting the Amaravati as only AP's capital. Ministers, MLCs, MLAs and YSRCP leaders also participated in the rally.