Chalo Assembly: Cops foil TDP's unique protest to highlight farmers' plight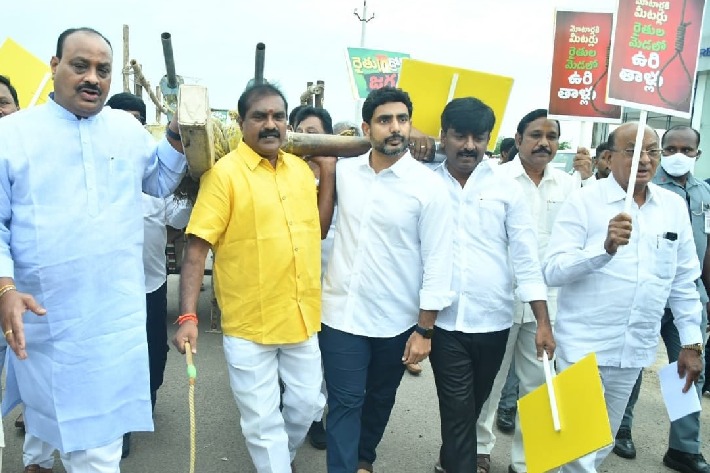 Amaravati, September 19: Telugu Rythu, farmers' wing of the Telugu Desam gave 'Chalo Assembly' call on Monday alleging that the YSRCP government is following anti-farmer policies. The TDLP also extended support to the protest. The police denied permission for rally as prohibitory orders are in place till completion of monsoon session of the Legislative Assembly.

Defying orders, the TDLP made arrangements to organise a rally with oxen carts. To prevent the rally, the cops shifted oxen carts to Thullur police station and loosen the oxen. The TDP activists brought back carts from the police station and pulled them on their shoulders.

Speaking on the occasion, TDP MLA Gorantla Butchaiah Chowdary alleged that Chief Minister Y.S. Jagan Mohan Reddy's coterie is rendering grave injustice to farmers. "Farming sector in the state is in crisis for the last three years," he mentioned. TDP MLC Mantena Satyanarayana Raju faulted the AP government for not allowing stir on farmers' issues.