Not angry with Amaravati, every region in AP should prosper: CM Jagan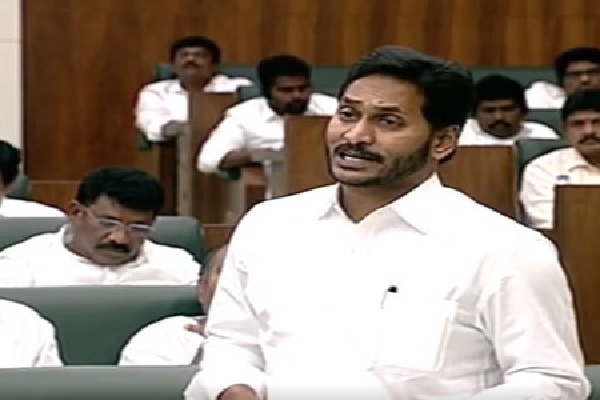 Amaravati, September 15: Speaking over debate in the Legislative Assembly on decentralisation of governance here on Thursday, Chief Minister Y.S. Jagan Mohan Reddy wished that every region in Andhra Pradesh should prosper. He made it clear that he was not angry with Amaravati.

"When no real estate businessman is willing to buy one acre of land in Amaravati for Rs 10 crore. How Amaravati can become a self-finance capital," he asked. The CM stated that Visakhapatnam which is biggest city with better infrastructure in AP can be developed as a capital by spending only Rs 10,000 crore.

Further, Jagan mentioned that the TDP chief and Leader of the Opposition N. Chandrababu Naidu had never staged an agitation from 1956 to 2014 (58 years) but secretly supporting fake real estate agitation for the last 1,000 days to a non-existent capital. "Amaravati capital is not for BC, SC, ST and Minorities. It is for only capitalists for their own development," he slammed and faulted the TDP government for not focusing on laying roads in and around Vijayawada in the last five years.