Karumuri flays Amaravati farmers' for hiring bouncers to Maha Padayatra security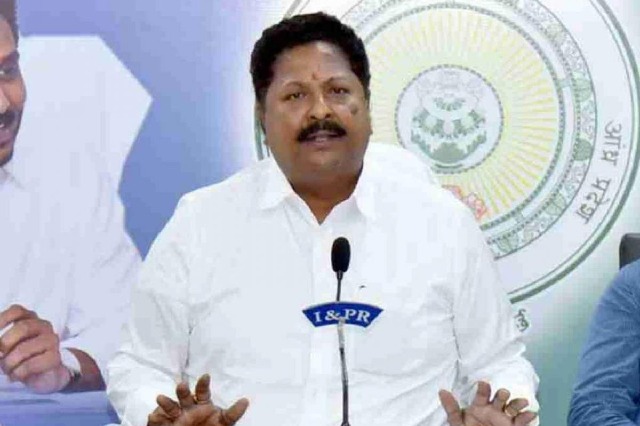 Amaravati, September 14: Civil Supplies Minister Karumuri Nageswara Rao expressed surprise over Amaravati farmers' hiring bouncers for providing security to Maha Padayatra which commenced from Amaravati on Monday (September 12). Speaking to the media here on Wednesday, he said that people are aware as to who real farmers are. "Even, I hail from a farmer's family,"

While extending support to three capitals, Karumuri mentioned that truncated state of Andhra Pradesh had suffered a lot financially because of Hyderabad-centric investments. "Not to commit similar mistake, the YSRCP government decided to set up three capitals for development of all regions in Andhra Pradesh," he stated and added that decision of creating three capitals will not be changed due to Maha Padayatra.

The minister said that land in Amaravati region is not suitable for high-rise buildings. "If Rs 4 lakh crore is spent on creating infrastructure in Amaravati then what about other regions," he asked TDP.