Why Chandrababu opposing three capitals, asks Speaker Thammineni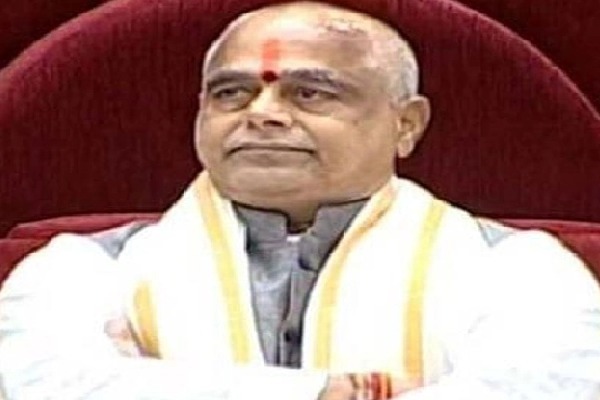 Amaravati, September 12: Legislative Assembly Speaker Thammineni Seetharam came down heavily on TDP chief and Leader of the Opposition N. Chandrababu Naidu for opposing three capitals. "Chandrababu want to benefit a particular community, who purchased lands in Amaravati capital region for real estate business," he alleged.

Seetharam slammed Naidu for doing a historical blunder by announcing Amaravati as only AP capital. "Chandrababu did not learn a lesson from Telangana agitation as development was concentrated only in Hyderabad," he stated and praised Chief Minister Y.S. Jagan Mohan Reddy for setting up three capitals for the state with a vision.

The Speaker flayed maha padayatra 2.0 from Amaravati to Arasavalli in Srikakulam district in support of Amaravati as sole capital of AP. He made an appeal to people of North Andhra to question those leaders, who are opposing executive capital to Visakhapatnam and encouraging maha padayatra. He alleged that walkathon was planned to disturb law and order in the state. "We will obstruct padayatra of Amaravati farmers," he said.