Chinna Jeeyar comments: Nara Lokesh slams YSRCP govt for bumpy roads in AP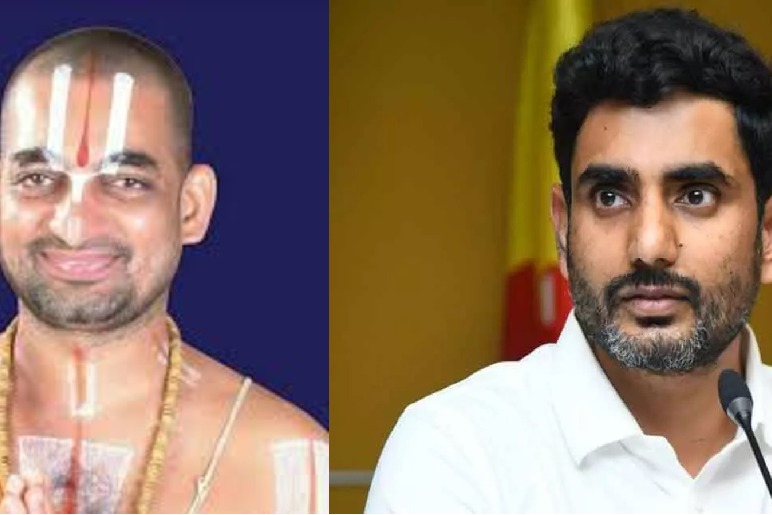 Amaravati, May 19: Sharing a video clip of comments made by Chinna Jeeyar Swamy regarding roads in Andhra Pradesh on social media, TDP national general secretary Nara Lokesh on Thursday said that he responded with anguish after he travelled on a bumpy road from Jangareddygudem to Rajahmundry.

In a discourse, Chinna Jeeyar sarcastically told devotees that he will remember ride on road from Jangareddygudem to Rajahmundry forever. Lokesh mentioned that neighbouring states are comparing with AP to highlight their roads. "Non-political person like Chinna Jeeyar responding to pothole-ridden roads reflects common man's agony," he said.

The TDP leader also shared another video clip of former minister and YSRCP MLA Avanthi Srinivas scolding a cop for not stopping a farmer from questioning him in Visakhapatnam district during Gadapa Gadapaku Mana Prabhutvam, a mass contact programme. He faulted him for showing his frustration on farmers, police official and a reporter instead of introspecting his government's rule.