Gangr*pe: TDP activists gherao Vasireddy Padma at Vijayawada govt hospital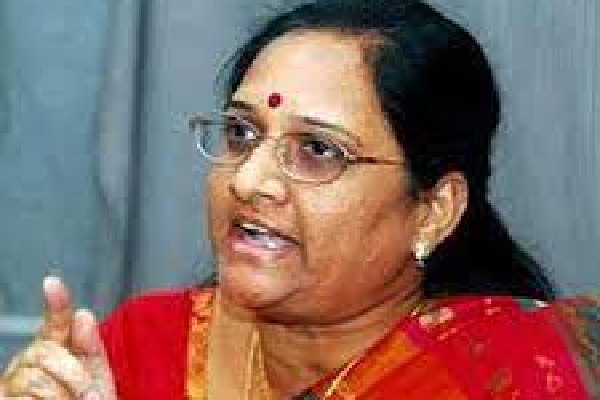 Vasireddy Padma, chairperson of the Andhra Pradesh Mahila Commission, on Friday visited the government hospital in Vijayawada, after knowing that a mentally challenged woman was gangr*ped inside the hospital. At the entrance of the hospital, the TDP leaders and workers, who were waiting for arrival of Leader of the Opposition N. Chandrababu Naidu, have gheraoed Padma and prevented her from entering into the hospital. They raised slogan of 'go back'.

The TDP functionaries, who are followers of former TDP MLAs Bonda Umamaheswara Rao and Bode Prasad, have reportedly hurled abusive words at her. The police dispersed the TDP activists and took Padma inside the hospital. She spoke to victim and her parents and consoled them. Three outsourcing workers were arrested by police after parents of the victim lodged a complaint. Meanwhile, the AP government served a show cause notice to hospital's RMO and Medical Education Director has ordered a departmental probe.