OMRON Healthcare launches new communication campaign 'Life on with OMRON' to strengthen awareness around preventive healthcare
23-01-2023 Mon 20:38 | Press Release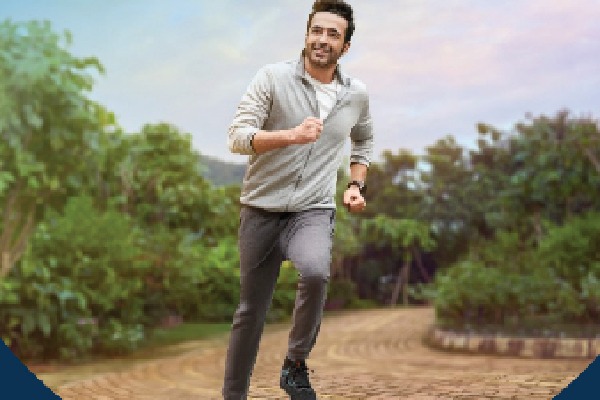 Hyderabad, January 23, 2023: OMRON Healthcare India, the Indian arm of the global leader in home blood pressure monitoring and solutions for cardiovascular disease management, has launched a new communication campaign called, 'Life on with OMRON'.

The national 360 degrees communication campaign aims to motivate people to bring changes in their day-to-day life by inculcating health monitoring habits made possible with OMRON's range of products empowered with sensing & control technology.


"The campaign strives to ride on the shift from curative to preventive healthcare that the market is witnessing of late. Consumers are looking to embrace advanced and convenient technologies to further enable and enrich their preventive healthcare regime. The campaign with its strong emotional connect intends to do so by introducing them with the complete range of OMRON products that have all to make them lead an informed and healthy life," says Mr Kotaro Suzuki, MD, OMRON Healthcare India.
"Life On" with OMRON is a Hero archetype indicating that OMRON is the right "partner in your care journey". With its high-precision home monitoring devices, people can keep a track on their health every day. It comprises of a balanced mix of above-the-line and below-the-line initiatives spread across paid, owned, and shared media presence to make the message reach out to not only tier 1 but also to tier 2 and 3 cities across the country.

One of the key assets developed in the pipeline is a TV commercial highlighting the significance of health monitoring and sharing of measurements and reading by patients with their physicians with the help of connected devices. The commercial captures everyday moments showing how simple monitoring can bring in a lot of difference in attaining a healthy life state and weaves them together with an anthem (Life on with OMRON!). The idea is to leave a mark in the minds of the audience by resonating with their daily lives and build on the reliability, precision, authenticity, and easy availability of OMRON products.

The film is now live at all key TV News channels and OTT outlets like Disney Hotstar, Sony Liv to name just a few. It's also a key communication collateral in the company's digital media communication pipeline comprising of exposures in You Tube and social media channels.

The company believes that its Going for Zero vision, that aims to help people of India prevent health event recurrence in the cardiovascular health space, can only be achieved when its people follow health monitoring more sincerely and make it an important part of their daily health regime. The campaign emphasises and manifests the same.Here are few more notable details:1. Link to watch the film: You Tube
2. Platforms Engaged: TV news channels & OTT
4. Creative Agency: Milestone Dentsu
5. Production House: Snowball Studios


About OMRON Healthcare and its India business

Committed to advance health and empower people worldwide to live life to the fullest, OMRON Healthcare is a global leader in the field of clinically proven, innovative medical equipment for home health monitoring and therapy. The company develops and provides remote patient monitoring services for cardiovascular condition management. Throughout its history, OMRON Healthcare has been striving to improve lives and contribute to a better society by developing innovations that help people prevent, treat, and manage their medical conditions, both at home and in clinical practice in over 110 countries. With over 300 million devices sold globally(3), OMRON provides the world's most recommended blood pressure monitors by healthcare professionals(4). The company provides product and service solutions for cardiovascular condition management, respiratory care, and pain therapy equipment. OMRON Healthcare Group is headquartered in Kyoto, Japan. Established in 2010, OMRON Healthcare India has established itself a key player in the health monitoring segment in the country providing high quality blood pressure monitors, respiratory therapy devices, body composition monitors, digital thermometers, pain management devices, etc.
---
More Press Releases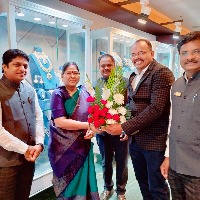 PMJ Jewels hosts Vizag's grandest and biggest wedding jewellery exhibition
12 hours ago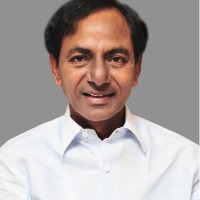 CM KCR expressed condolences on the death of Amshala Swamy
12 hours ago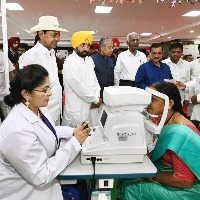 రాష్ట్రంలో "కంటి వెలుగు" కార్యక్రమం దిగ్విజయంగా కొనసాగుతున్నది
12 hours ago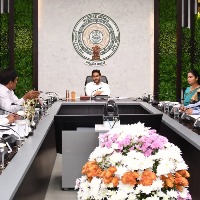 AP CM YS Jagan reviews the health medical and family welfare department works
1 day ago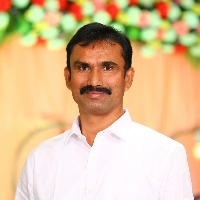 మరణించినా..సజీవుడిగా ఆరు అవయవాలు దానం
1 day ago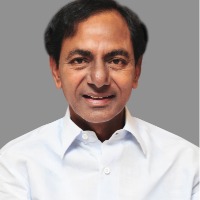 CM KCR expressed condolences on the demise of popular film actress, and former MP Jamuna
1 day ago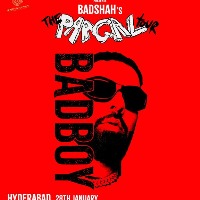 Magic Moments Vodka and 8 PM Premium Black Whisky are all set to bring Badshah live in Hyderabad in association with Percept Bollyboom
1 day ago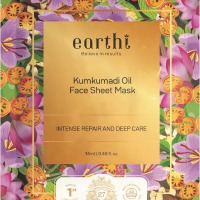 Shoppers Stop ties up with Earthi, Launches World's 1st Kumkumadi Oil Face Sheet Mask
1 day ago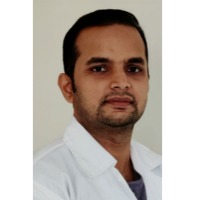 Revolutionizing Eye Care: Innovations and Advances to Look Out for in 2023
1 day ago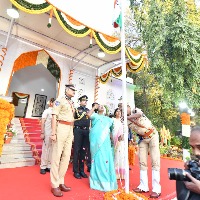 Press Photos - 74th Republic Day celebrated in a grand manner at Raj Bhavan in Hyderabad
2 days ago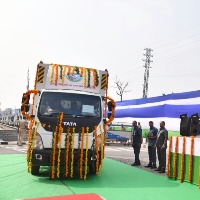 CM YS Jagan launches phase 2 of India's first govt run veterinary Ambulance network
3 days ago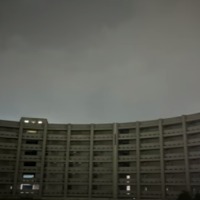 GITAM University launches year-long nutrition initiative to mark International Year of Millets
4 days ago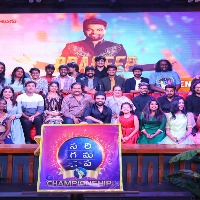 Sa Re Ga Ma Pa Championship gets a glitzy launch
4 days ago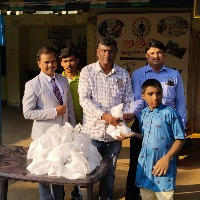 Platform65 Serves Up a Helping Hand: Restaurant Chain Launches Food Distribution Drive for Underprivileged on Republic Day"
4 days ago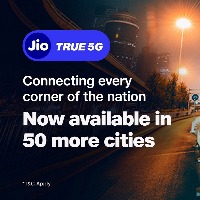 JIO announces the largest ever JIO True 5G roll-out with 50 cities across 17 States / UT
4 days ago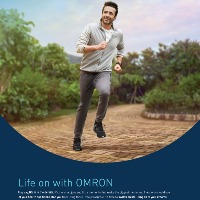 OMRON Healthcare launches new communication campaign 'Life on with OMRON' to strengthen awareness around preventive healthcare
5 days ago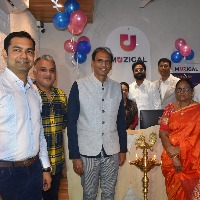 Muzigal launches its State-of-the-art Music Academy in Madhapur, Hyderabad
5 days ago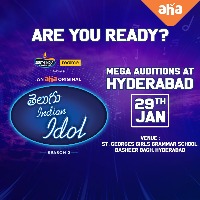 బ్లాక్‌బస్టర్‌ రియాలిటీ షో 'తెలుగు ఇండియన్‌ ఐడల్‌' సీజన్‌ 2 కి సిద్ధమైన ఆహా!
5 days ago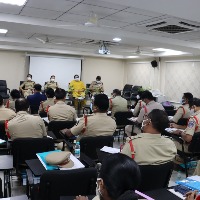 రాష్ట్రంలో మహిళా భద్రత, ప్రజా భద్రత సురక్షితం, ..షీ టీమ్స్ ఏర్పా టు చేసిన తొలి రాష్ట్రం తెలంగాణ
5 days ago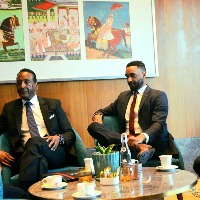 భారీ స్కాల‌ర్‌షిప్ ఆఫ‌ర్‌తో విద్యార్థుల‌కు యూనివ‌ర్సిటీ ఆఫ్ వెస్ట్ లాస్ ఏంజిల్స్ ఆహ్వానం
6 days ago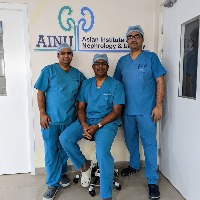 మూడేళ్ల బాలుడికి మూత్ర‌కోశంలో రాళ్లు
6 days ago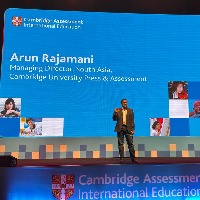 కేంబ్రిడ్జ్‌ ఇంటర్నేషనల్‌ ఎగ్జామ్స్‌ 2021–22 లో భారతదేశం నుంచి అగ్రస్థానంలో నిలిచిన 48 మంది భారతీయులు
1 week ago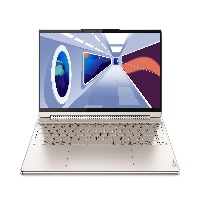 భారతదేశపు మొట్టమొదటి 13వ జెన్‌ ఇంటెల్‌ కోర్‌ ప్రాసెసర్‌ శక్తితో కూడిన ల్యాప్‌టాప్‌ను విడుదల చేసిన లెనెవో
1 week ago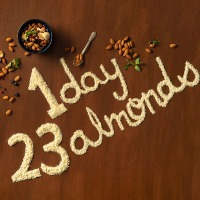 National Almond Day 23 January 2023: These wonder nuts may improve skin health, recover muscle strength, promote heart health, and help in diabetes management
1 week ago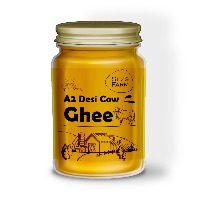 ఏ2 దేశీ ఆవు నెయ్యి విడుదల చేసిన సిద్స్‌ ఫార్మ్‌
1 week ago