TeamLease EdTech partners with Acharya Nagarjuna University to extend ICT-enabled learning and employability services.
29-11-2022 Tue 18:01 | Press Release
Andhra Pradesh, November 2022, Acharya Nagarjuna University (ANU), a renowned state university in Andhra Pradesh, has partnered with TeamLease EdTech to extend technology-enabled learning and employability services to its distance education students. The university aims to equip students with digital skills that will make them future ready and allow them to have a competitive edge in the race for employability.


As a virtue of this partnership, the students of the CDE (Center for Distance Education) at the university shall get access to an online learning mobile application. The mobile app will have a digitised version of reading material, pre-recorded videos of the university professors, self-assessment tests, and the provision to reach out to the faculty in case of any doubt. Students will also be able to participate in live sessions with university faculty via their mobile app.


The university, in partnership with TeamLease EdTech, is also setting up a dedicated call center to provide prompt student support services. The said call center shall assist the students through telephonic support, mail based support, and app based support. The university is also in the process of creating high quality audio- visual content as per the UGC's prescribed 4 quadrant approach to provide a world class learner experience. With the assistance of this partnership, the university also intends to provide apprenticeships and employability services to CDE students.

According to Shantanu Rooj, Founder and CEO of TeamLease EdTech, " We are proud to have been associated with a university like ANU. We shall provide technology services and employability support to the distance education students of the university and help the university create a new standard for distance education in the country.


Speaking on the occasion, Prof. Raja Sekhar Pateti, Vice Chancellor of the University said that Acharya Nagarjuna University's sole goal has always been to provide top-quality education and equip students with the essential skill sets which would make them ready for a successful career and jobs of the future. We have always strived to make education accessible for all, and we are glad to be partnering with TeamLease EdTech in our journey of fulfilling this vision, says Dr. Nagaraju Battu, the Director CDE of the University.


About TeamLease EdTech (TL EdTech):


TeamLease Edtech is India's leading Online Learning Services company. It helps universities launch, run and manage their own Online/ODL Programs, helps Institutes improve the employability of their students through our apprenticeship programs, and helps corporates build talent supply chains and improve employee productivity. Through cloud-hosted, mobile-first, managed services platforms, TL Edtech provides a wide range of services such as enrollment, learning, upskilling, apprenticeships, student support, and assessment - helping customers improve learning outcomes. TeamLease Edtech has an exclusive partnership with 40 of India's largest Universities across 16 Indian states, it trains 3.5 Lakh students on their platform through 9 Indian languages, works with 4500 corporates in their upskilling/skilling initiatives, and manages over 200 degree, diploma, and certificate programs.


About Acharya Nagarjuna University


Acharya Nagarjuna University, established in 1976 is a premier and prestigious university in Andhra Pradesh has achieved tremendous progress through quantitative expansion and qualitative improvements on various academic fronts.


The university has over 450 affiliated colleges in the state of Andhra Pradesh, and is a name synonymous in providing superior quality education in India. The main objective of the University is to provide higher education of global standards, hence, all the programs are designed to meet international standards. ANU has been continuously achieving progress during these 30 years, in terms of introducing new subjects in the University College. The University has been striving to maintain high academic standards in consonance with a quantitative increase in the number of students being enrolled every year.


---
More Press Releases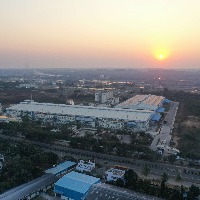 తెలంగాణాలో ఫుడ్‌ ప్రాసెసింగ్‌ రంగానికి ఉతమిచ్చేలా మెదక్‌లో ఇంటిగ్రేటెడ్‌ ఫుడ్‌ మాన్యుఫాక్చరింగ్‌ అండ్‌ లాజిస్టిక్స్‌ ఫెసిలిటీ ఏర్పాటుచేసిన ఐటీసి
15 hours ago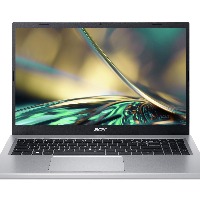 Acer Launches India's First laptop with the latest AMD Ryzen 7000 Series Processor on the Aspire 3
15 hours ago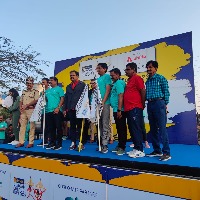 ఉత్సాహంగా ముగిసిన ఇనార్బిట్‌ దుర్గం చెరువు రన్‌ 2023, గత సంవత్సరంతో పోలిస్తే 100% పెరిగిన రిజిస్ట్రేషన్లు
1 day ago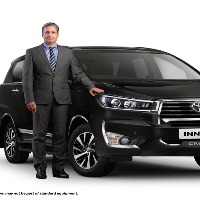 నూతన ఇన్నోవా క్రిస్టా కోసం బుకింగ్స్‌ ప్రారంభించిన టయోటా కిర్లోస్కర్‌ మోటర్‌
1 day ago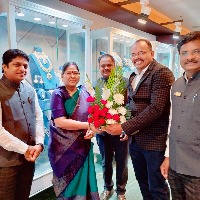 PMJ Jewels hosts Vizag's grandest and biggest wedding jewellery exhibition
2 days ago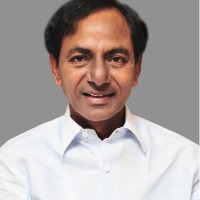 CM KCR expressed condolences on the death of Amshala Swamy
2 days ago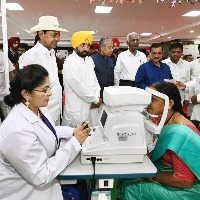 రాష్ట్రంలో "కంటి వెలుగు" కార్యక్రమం దిగ్విజయంగా కొనసాగుతున్నది
2 days ago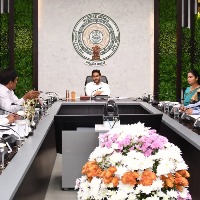 AP CM YS Jagan reviews the health medical and family welfare department works
3 days ago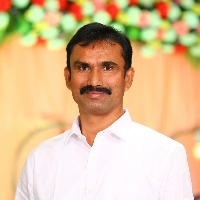 మరణించినా..సజీవుడిగా ఆరు అవయవాలు దానం
3 days ago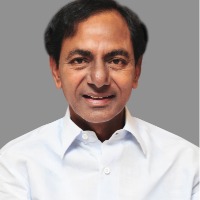 CM KCR expressed condolences on the demise of popular film actress, and former MP Jamuna
3 days ago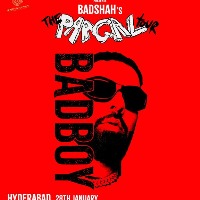 Magic Moments Vodka and 8 PM Premium Black Whisky are all set to bring Badshah live in Hyderabad in association with Percept Bollyboom
3 days ago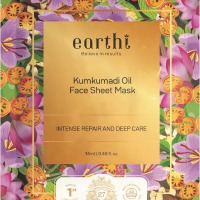 Shoppers Stop ties up with Earthi, Launches World's 1st Kumkumadi Oil Face Sheet Mask
3 days ago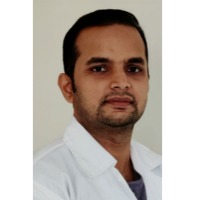 Revolutionizing Eye Care: Innovations and Advances to Look Out for in 2023
3 days ago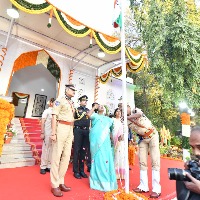 Press Photos - 74th Republic Day celebrated in a grand manner at Raj Bhavan in Hyderabad
4 days ago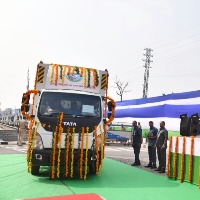 CM YS Jagan launches phase 2 of India's first govt run veterinary Ambulance network
5 days ago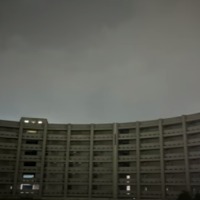 GITAM University launches year-long nutrition initiative to mark International Year of Millets
6 days ago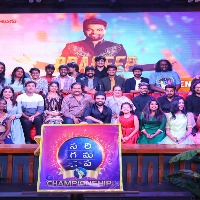 Sa Re Ga Ma Pa Championship gets a glitzy launch
6 days ago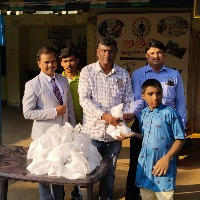 Platform65 Serves Up a Helping Hand: Restaurant Chain Launches Food Distribution Drive for Underprivileged on Republic Day"
6 days ago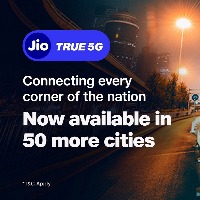 JIO announces the largest ever JIO True 5G roll-out with 50 cities across 17 States / UT
6 days ago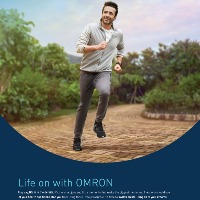 OMRON Healthcare launches new communication campaign 'Life on with OMRON' to strengthen awareness around preventive healthcare
1 week ago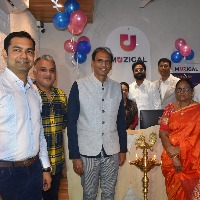 Muzigal launches its State-of-the-art Music Academy in Madhapur, Hyderabad
1 week ago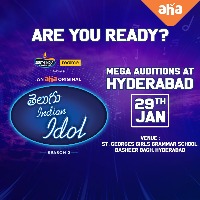 బ్లాక్‌బస్టర్‌ రియాలిటీ షో 'తెలుగు ఇండియన్‌ ఐడల్‌' సీజన్‌ 2 కి సిద్ధమైన ఆహా!
1 week ago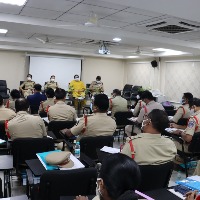 రాష్ట్రంలో మహిళా భద్రత, ప్రజా భద్రత సురక్షితం, ..షీ టీమ్స్ ఏర్పా టు చేసిన తొలి రాష్ట్రం తెలంగాణ
1 week ago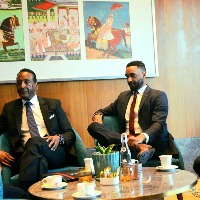 భారీ స్కాల‌ర్‌షిప్ ఆఫ‌ర్‌తో విద్యార్థుల‌కు యూనివ‌ర్సిటీ ఆఫ్ వెస్ట్ లాస్ ఏంజిల్స్ ఆహ్వానం
1 week ago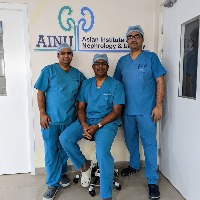 మూడేళ్ల బాలుడికి మూత్ర‌కోశంలో రాళ్లు
1 week ago