'My Blue Dart' app now enables a customer to book & digitally pay for the shipment
28-11-2022 Mon 14:24 | Press Release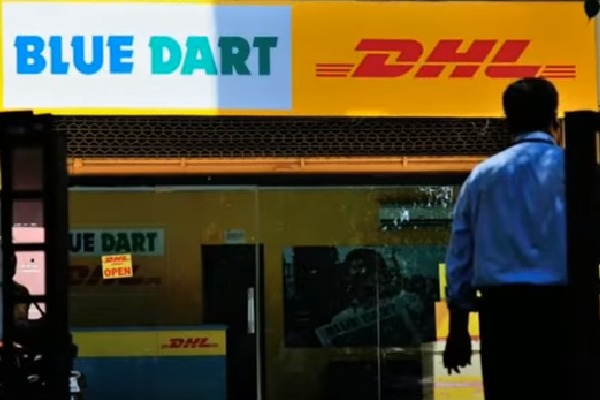 Hyderabad/Mumbai, 28th November 2022: Blue Dart Express Limited, South Asia's premier express air-integrated transportation and distribution express logistics company, today announced the tech upgrade of 'MY BLUE DART' APP. The app has some new additions with respect to Personal User, Guest and Business Login Features. The user-friendly, secure and reliable mobile application will further enhance the experience for customers and can be accessed on both the iOS or Android app stores.

Technology has always been a major pivot at Blue Dart, and the pandemic has only helped catapult its innovation further to enhance the customer experience. Blue Dart's innovation has always remained consistent in devising technology-led future ready solutions that would sustain the supply chain even in the event of another unprecedented crisis.

Manoj Madhavan, Chief Information Officer, Blue Dart says, "Over the last 39 years, Blue Dart has achieved and set a plethora of benchmarks across industries as we continue to sustain our position as the nation's Most Preferred Logistics Service Provider. One such milestone was the launch of 'My Blue Dart' app, with an aim to fulfil any and all of our customers' logistics requirements whilst providing individualised solutions on-the-go. Since we are trailblazers in the industry, it was imperative to take a leap and upgrade the app for better customer usability."

The pre-existing features and the upgrade have been listed below for reference:

Personal User Features:

This feature exclusively provides personalised access to non-account holders.
In addition to scheduling a pick-up, the app now enables a customer to book a shipment & also digitally pay for the freight.
Guest Features
TrackDart: Enables the customer to track their shipment anywhere, anytime.
Location Finder: Benefits the customer by helping them find the nearest Blue Dart store across our 55400 locations.
Transit Time & Price Finder: Provides the customer with a user-friendly method to find out the best rate while sending/receiving a shipment.
Contact Us: To help our customers connect with our reliable, responsive and resilient Blue Darters eager to provide solutions to any queries they may have.
Scan and Track: Will assist the customer to scan the AWB/Ref No/Barcode and track the status of their shipment.
Business Login Features
Address Book: Designed to capture both the respective shipper and consignee addresses as required.
Book a Shipment: This provides online services which will assist in booking a shipment.
Reprint AWB: This feature will enable the customer to reprint a PDF of the AWB
Schedule a Pick-up: This function will enable an online pick-up for all services which need door-to-door pick-up.
Users can download the app in the iOS or Android app stores. To learn more about the upgrade, visit:
https://play.google.com/store/apps/details?id=com.bluedart.mobilitytracking&hl=en_IN&gl=US
https://apps.apple.com/in/app/my-blue-dart-app/id1535588274
About Blue Dart Express Ltd:
Blue Dart Express Ltd., South Asia's premier express air and integrated transportation & distribution company, offers secure and reliable delivery of consignments to over 55,400 locations in India. Blue Dart is a provider of choice for its stakeholders due to its customer centric approach and aims to further strengthen this partnership. As part of Deutsche Post DHL Group's DHL eCommerce Solutions division, Blue Dart accesses the largest and most comprehensive express and logistics network worldwide, covering over 220 countries and territories, and offers an entire spectrum of distribution services including air express, freight forwarding, supply chain solutions, customs clearance etc.
The Blue Dart team drives market leadership through its motivated people, dedicated air and ground capacity, cutting-edge technology, wide range of innovative, vertical specific products and value-added services to deliver unmatched standards of service quality to its customers. Blue Dart's market leadership is further validated by its position as the nation's most innovative and awarded express logistics company for exhibiting reliability, superior brand experience and sustainability which include recognition as one of 'India's Best Companies to Work For' by The Great Place to Work® Institute, India, ranked amongst 'Best Multinational Workplaces in Asia' by The Great Place to Work® Institute, Asia, voted a 'Superbrand' and 'Reader's Digest Most Trusted Brand', listed as one of Fortune 500's 'India's Largest Corporations' and Forbes 'India's Super 50 Companies' to name a few. Blue Dart's Diversity and Inclusion initiatives have also led to it being recognized as one of India's 'Best Workplaces for Women' in 2021 and 'Best Organisations for Women' in 2022 by the Economic Times.
Blue Dart fulfils its social responsibility of climate protection (GoGreen), disaster management (GoHelp) and education (GoTeach) through its GoPrograms.
---
More Press Releases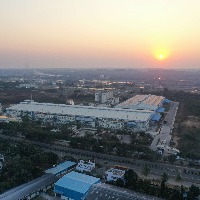 తెలంగాణాలో ఫుడ్‌ ప్రాసెసింగ్‌ రంగానికి ఉతమిచ్చేలా మెదక్‌లో ఇంటిగ్రేటెడ్‌ ఫుడ్‌ మాన్యుఫాక్చరింగ్‌ అండ్‌ లాజిస్టిక్స్‌ ఫెసిలిటీ ఏర్పాటుచేసిన ఐటీసి
15 hours ago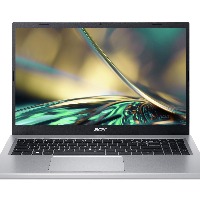 Acer Launches India's First laptop with the latest AMD Ryzen 7000 Series Processor on the Aspire 3
15 hours ago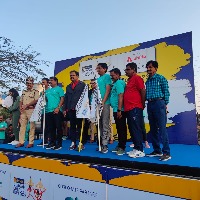 ఉత్సాహంగా ముగిసిన ఇనార్బిట్‌ దుర్గం చెరువు రన్‌ 2023, గత సంవత్సరంతో పోలిస్తే 100% పెరిగిన రిజిస్ట్రేషన్లు
1 day ago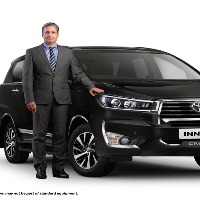 నూతన ఇన్నోవా క్రిస్టా కోసం బుకింగ్స్‌ ప్రారంభించిన టయోటా కిర్లోస్కర్‌ మోటర్‌
1 day ago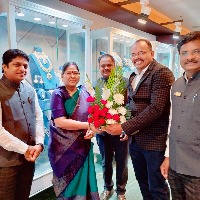 PMJ Jewels hosts Vizag's grandest and biggest wedding jewellery exhibition
2 days ago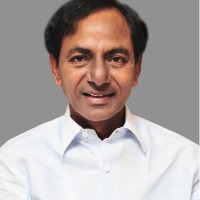 CM KCR expressed condolences on the death of Amshala Swamy
2 days ago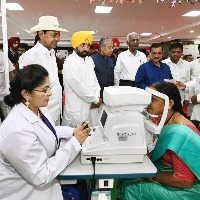 రాష్ట్రంలో "కంటి వెలుగు" కార్యక్రమం దిగ్విజయంగా కొనసాగుతున్నది
2 days ago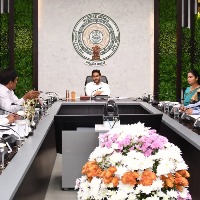 AP CM YS Jagan reviews the health medical and family welfare department works
3 days ago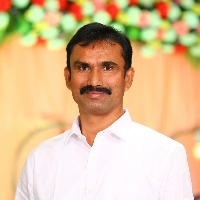 మరణించినా..సజీవుడిగా ఆరు అవయవాలు దానం
3 days ago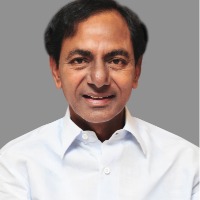 CM KCR expressed condolences on the demise of popular film actress, and former MP Jamuna
3 days ago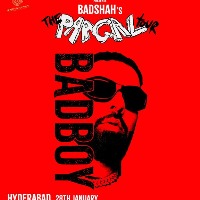 Magic Moments Vodka and 8 PM Premium Black Whisky are all set to bring Badshah live in Hyderabad in association with Percept Bollyboom
3 days ago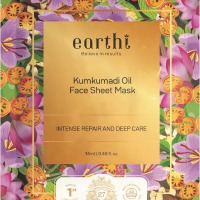 Shoppers Stop ties up with Earthi, Launches World's 1st Kumkumadi Oil Face Sheet Mask
3 days ago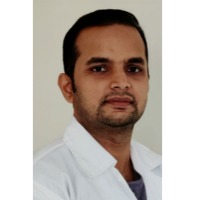 Revolutionizing Eye Care: Innovations and Advances to Look Out for in 2023
3 days ago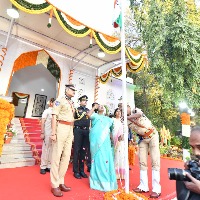 Press Photos - 74th Republic Day celebrated in a grand manner at Raj Bhavan in Hyderabad
4 days ago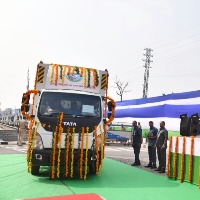 CM YS Jagan launches phase 2 of India's first govt run veterinary Ambulance network
5 days ago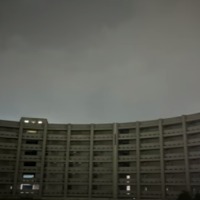 GITAM University launches year-long nutrition initiative to mark International Year of Millets
6 days ago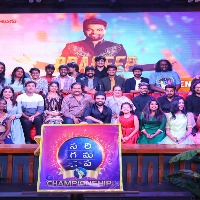 Sa Re Ga Ma Pa Championship gets a glitzy launch
6 days ago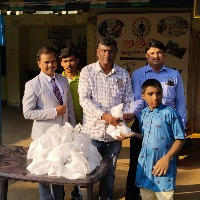 Platform65 Serves Up a Helping Hand: Restaurant Chain Launches Food Distribution Drive for Underprivileged on Republic Day"
6 days ago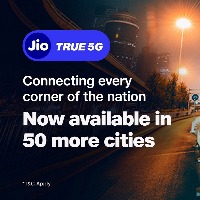 JIO announces the largest ever JIO True 5G roll-out with 50 cities across 17 States / UT
6 days ago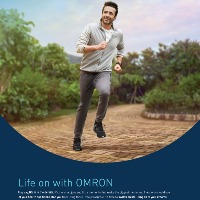 OMRON Healthcare launches new communication campaign 'Life on with OMRON' to strengthen awareness around preventive healthcare
1 week ago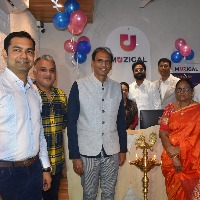 Muzigal launches its State-of-the-art Music Academy in Madhapur, Hyderabad
1 week ago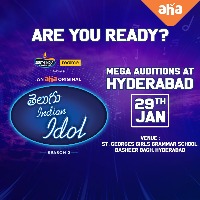 బ్లాక్‌బస్టర్‌ రియాలిటీ షో 'తెలుగు ఇండియన్‌ ఐడల్‌' సీజన్‌ 2 కి సిద్ధమైన ఆహా!
1 week ago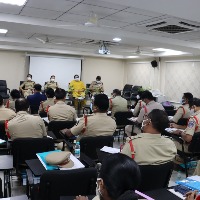 రాష్ట్రంలో మహిళా భద్రత, ప్రజా భద్రత సురక్షితం, ..షీ టీమ్స్ ఏర్పా టు చేసిన తొలి రాష్ట్రం తెలంగాణ
1 week ago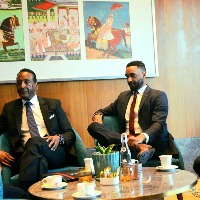 భారీ స్కాల‌ర్‌షిప్ ఆఫ‌ర్‌తో విద్యార్థుల‌కు యూనివ‌ర్సిటీ ఆఫ్ వెస్ట్ లాస్ ఏంజిల్స్ ఆహ్వానం
1 week ago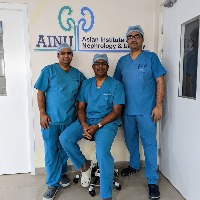 మూడేళ్ల బాలుడికి మూత్ర‌కోశంలో రాళ్లు
1 week ago