Celebrate Deepawali with Fabindia this festive season
03-10-2022 Mon 15:35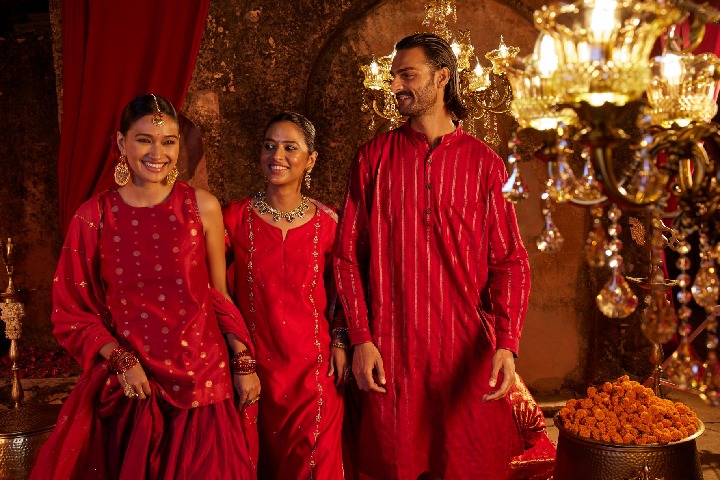 Celebrate the festival of lights with our largest Diwali collection of traditional Indian ethnic-wear, home décor and giftables. From festive kurtas to traditional sarees, handcrafted jewellery and accessories to our newly curated fabgift edition, fabessentials skincare to organic foods, let Fabindia be your one stop shop this festive season.

New Delhi, 3rd October 2022:

This festive season come celebrate craft and traditions for generations of India with Fabindia's festive collection. Beautifully designed to commemorate the rich heritage and techniques of India; this range revives age-old weaving techniques, block printing, hand embroidery, colour and craft to create those special festive ensembles. At Fabindia, take your pick from a wide range of fabrics in silk, silk blends, tussars, cottons in every style imaginable for everyone in the family. Not to miss this season is our Kurta is Festive collection. Rich hues, intricate
embroideries, bold prints and sustainable fits adds to our belief in this silhouette that Kurta is Craft, Kurta is Classic, Kurta is Celebration. Bespoke Kurtas for Men will be your go to this season towards personalisation. Pick your fabric, colour, style and get it made specially for you.
fabSARI is a collection of hand-crafted luxury in benarasi, chanderi, kanjeevaram, ikat, tussar weaves. Celebration of colour and craft, these statement saris will be your go to for this festive season and quality crafted to be able to pass them on to the next generation. Thoughtfully designed, made by our artisans just for you. The colours are inspired by the spirit of India; rich reds to blazing blues, emerald greens to golden yellows, dazzling oranges to perfect pinks, vibrant violets to creamy ivory.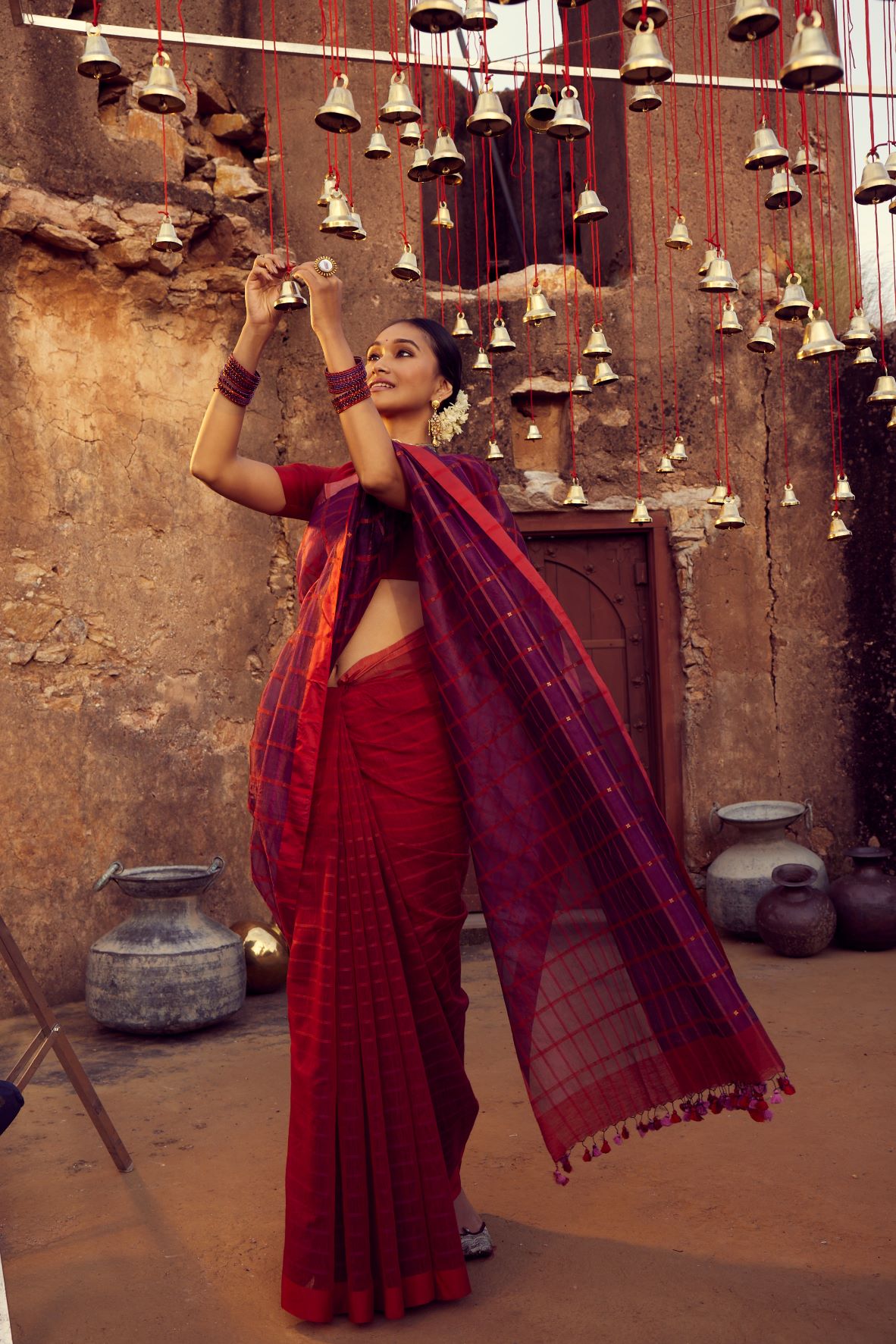 To elevate your festive style, the Fabindia collection also offers a wide range of dupattas, jewellery, bags, clutches and footwear to match. Fabgift is our newest category curation for this season. Handcrafted with style and function, gifting made easy for you. Elegantly designed gift boxes with home décor products by fabHOME and skincare by fabessentials. Speaking about the festive collections, Dipali Patwa, Group Head of Brand, Digital & Community said , "These gorgeous hand-crafted collections have been specially created by our design teams using traditional techniques and rich Indian craftsmanship. From soulful fits to skilfully crafted gifts, let no family member be left behind this Diwali! We are excited for you to join our fabfamily rewards program and become part of community to enjoy special perks, early previews, giveaways, events and much more."


fabHOME is launching several beautiful collections for all your festive soirees. Chitra and Yutika consisting tea, dinner and serve-ware collections in bone china and recycled glass accents to Dhaani and Patra kitchen, dinner and serve-ware collections in hand-crafted brass. Sarina bedding collection is elegantly crafted from hand blocked printed Ajrakh to Tarini table essentials made from sustainable
cement bags procured from scrap shops, cleaned and processed to give a fabulous makeover by our artisans. And guess what, fabHOME is coming to Bangalore with its largest home floor experience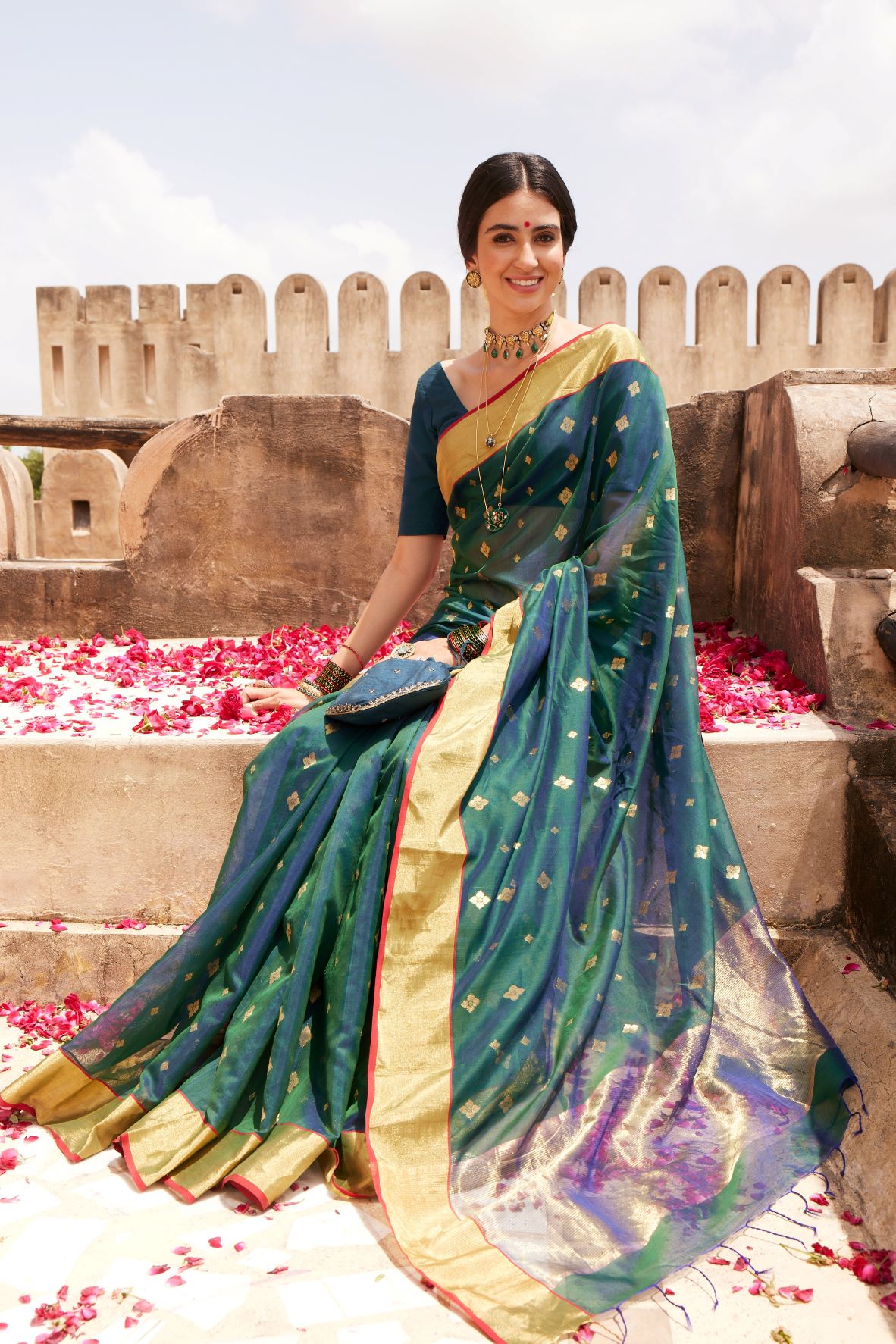 About Fabindia

Founded in 1960 by John Bissell, Fabindia began its journey as a home furnishing company. 16 years later, the brand saw its first retail store in Greater Kailash- New Delhi. Bringing forth indigenous craftsmanship with contemporary designs, Fabindia carries a legacy of 61-year, spanning 300 stores across the country and 12 international outlets. An amalgamation of aesthetics and affordability, the brand is a celebration of India and its aesthetics, posing as the country's largest private platform for products made from traditional techniques, skills and hand-based processes.

Fabindia links over 55,000 craft-based rural producers to urban markets, creating employment for artisans while preserving the country's traditional handicrafts. Staying relevant to the times, Fabindia is committed to serving its customers better through changing needs. Their product range extends from a large variety of apparel for men, women, and children to home furnishings, furniture, gifts, jewellery, organic food, and personal care products.
---
More Press Releases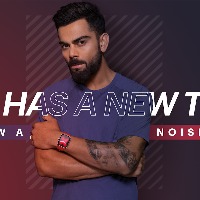 విరాట్‌ కోహ్లీని తమ కొత్త బ్రాండ్‌ అంబాసిడర్‌గా నియమించిన నాయిస్‌
59 minutes ago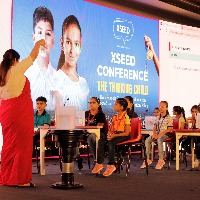 హైదరాబాద్‌కు డిసెంబర్‌ 6 న తిరిగివస్తోన్న ల్యాండ్‌మార్క్‌ ఎక్స్‌సీడ్‌ (XSEED)కాన్ఫరెన్స్‌
21 hours ago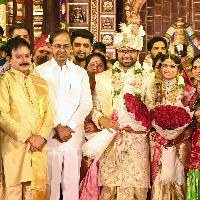 హైదరాబాద్ లో జరిగిన.,ఇరిగేషన్ శాఖ (గజ్వేల్) ఈఎన్సీ హరి రామ్ కుమార్తె వివాహానికి హాజరైన ముఖ్యమంత్రి కె. చంద్ర శేఖర్ రావు గారు
1 day ago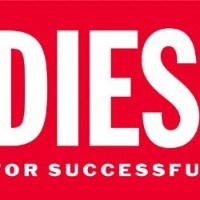 DIESEL launches India's first Red and White store in Hyderabad
1 day ago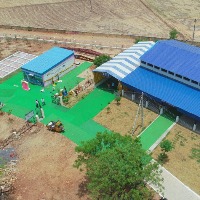 దేశంలో అత్యంత వేగంగా పట్టణీకరణ చెందుతున్న రాష్ట్రాల్లో తెలంగాణ ముందున్నది
1 day ago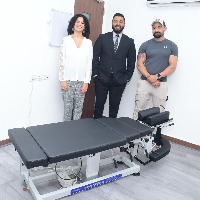 హైదరాబాద్‌లో తమ మొట్టమొదటి కేంద్రాన్ని ప్రారంభించిన అట్లాస్‌ చిరోప్రాక్టిక్‌ అండ్‌ వెల్‌నెస్‌ సెంటర్‌
2 days ago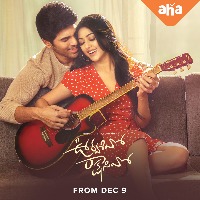 'ఆహా'లో డిసెంబర్ 9న వరల్డ్ డిజిటల్ ప్రీమియర్‌గా 'ఊర్వశివో రాక్షసివో'
2 days ago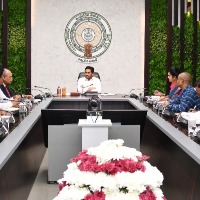 AP CM YS Jagan reviews the works of health, Medical and family welfare departments
2 days ago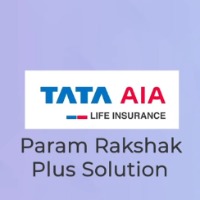 మెడిక్స్‌తో భాగస్వామ్యం చేసుకుని తమ వినియోగదారుల కోసం ప్రత్యేకమైన క్రిటికల్‌ ఇల్‌నెస్‌ సంబంధిత సేవలను అందిస్తున్న టాటా ఏఐఏ లైఫ్‌
3 days ago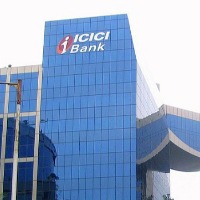 ICICI Bank launches STACK for companies in real estate sector
3 days ago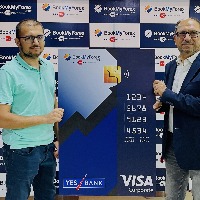 BookMyForex launches "Interbank Rate Forex Card" – India's first True Zero Markup Travel Card
3 days ago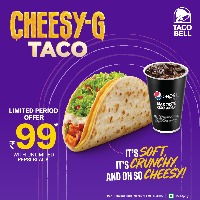 Taco Bell India brings 3layes of awesomeness with launch of cheesy G Taco
3 days ago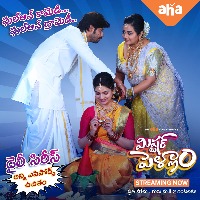 'ఆహా'లో నవంబర్ 28నుంచి డెయిలీ సిరీస్‌గా 'మిస్టర్ పెళ్లాం'.. ఉచితంగా చూసే అవ‌కాశం
3 days ago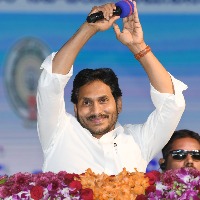 CM YS Jagan disburses 100% fee reimbursement of Rs 694 crore under 'Jagananna Vidya Deevena'
3 days ago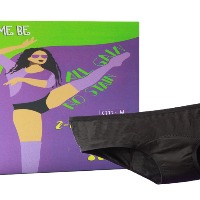 Lemme Be expands its retail footprint across offline trade stores
4 days ago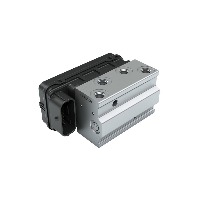 Ultraviolette's recently launched F77 becomes India's first electric two-wheeler equipped with Bosch's dual channel ABS
4 days ago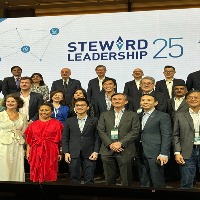 Avtar gets listed in Asia Pacific Steward Leadership 25 listing, 2022
4 days ago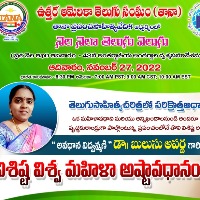 తానా ప్రపంచసాహిత్యవేదిక ఆద్వర్యంలో "విశిష్ట విశ్వ మహిళా అష్టావధానం" విజయవంతం
4 days ago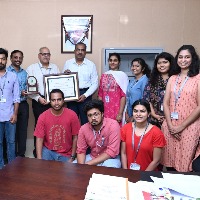 GITAM bags the prestigious IGBC Green Champion Award for encouraging green education initiatives
4 days ago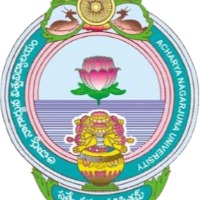 TeamLease EdTech partners with Acharya Nagarjuna University to extend ICT-enabled learning and employability services.
4 days ago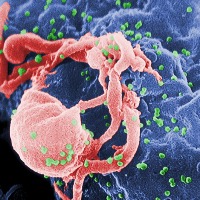 మెరుగైన సంరక్షణ కోసం హెచ్ఐవి సత్వర నిర్ధారణ అధునాతన 4వ తరం ర్యాపిడ్ టెస్ట్ లతో అంతరాల తొలగింపు
5 days ago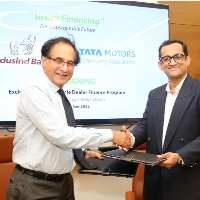 Tata Motors partners with IndusInd Bank to offer exclusive Electric Vehicle Dealer Financing
5 days ago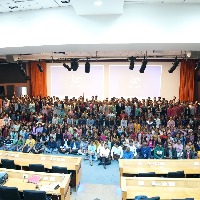 హైదరాబాద్‌ వద్ద వెబ్‌ 3.0 ఇండస్ట్రీ –అకడెమియా భాగస్వామ్యంపై నిర్మించబడిన ఐబీసీ 2022–23 కాంటినమ్‌ ఆల్ట్‌ హ్యాక్‌
5 days ago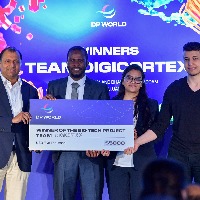 Dhanalaxmi Gaddam a student from Hyderabad in UAE announced winner of DP World's Big Tech Project competition
5 days ago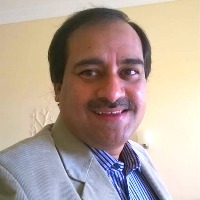 Madras eye is a seasonal infection affecting the front portion of the eyeball
5 days ago