Shoppers Stop ropes in Yami Gautam for its Diwali campaign, 'Nayi Diwali Nayi Soch'
29-09-2022 Thu 16:23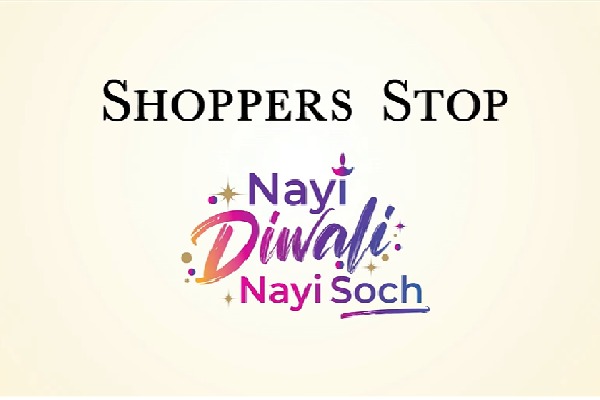 ~ Shoppers Stop has associated with the best of brands to launch exclusive styles for this festive season ~

Hyderabad, 29th September 2022: Shoppers Stop, the leading Omni-Channel retail chain has unveiled their latest Diwali campaign, "Nayi Diwali Nayi Soch" with celebrities Yami Gautam and Dhairya Karwa. The festival of Diwali is heartfelt. It's that time of the year when gifting loved ones is also about expressing our emotions. The festival of lights is not just about lighting things up; it's also about cherishing our loved ones by surprising them with thoughtful gifts. Shoppers Stop's 'Nayi Diwali Nayi Soch' campaign, focusses on progressive side of modern Indian families, who are traditional in values, but progressive in their outlook. These 4 short stories, further elaborate how in today's times, families evolve by adopting liberal ways to connect better with each other, with gifting being at the core of all conversations.

There are various heartwarming moments with loved ones throughout these films. At the conclusion of the film, Shoppers Stop says, "Pal bhar mein naye ho jaate hai tyohaar, bas ek nayi soch ek sath," signifying that festivals become refreshing and special, with progressive thinking.

Talking about the new campaign, Yami Gautam said, "I am pleased to be a part of Shoppers Stop's Diwali campaign, Nayi Diwali Nayi Soch. The concept truly resonates with me, as I love gifting and pampering my friends and family with thoughtful presents. I am sure, the campaign will strike a chord with everyone!"

Speaking on the campaign launch, Ms. Shwetal Basu, Customer Care Associate and Chief Marketing and Communications Officer at Shoppers Stop says, 'Diwali is not only a festival of lights; it is also a time to celebrate and pamper your loved ones with thoughtful gifts. Our Nayi Diwali, Nayi Soch campaign highlights this aspect of the festival, in a progressive manner. It is in line with our brand positioning, targeted to families that are traditional in values and progressive in their outlook. Gifts go a long way in expressing love and care for the person. Shoppers Stop is a gifting destination, where you find gifts for all occasions! Additionally, ace celebrities, Yami Gautam and Dhairya Karwa light up the film with their presence.'

This festive season, Shoppers Stop has launched exclusive lines with various ethnic and western wear brands like W, Indya, ONLY, Vero, Zink London, Madame, Latin Quarters, Allen Solly, Levis, and Fab alley.

Visit your nearest Shoppers Stop store, log on to the website www.shoppersstop.com, download the app available on Android and iOS, avail WhatsApp services, Virtual Assistance,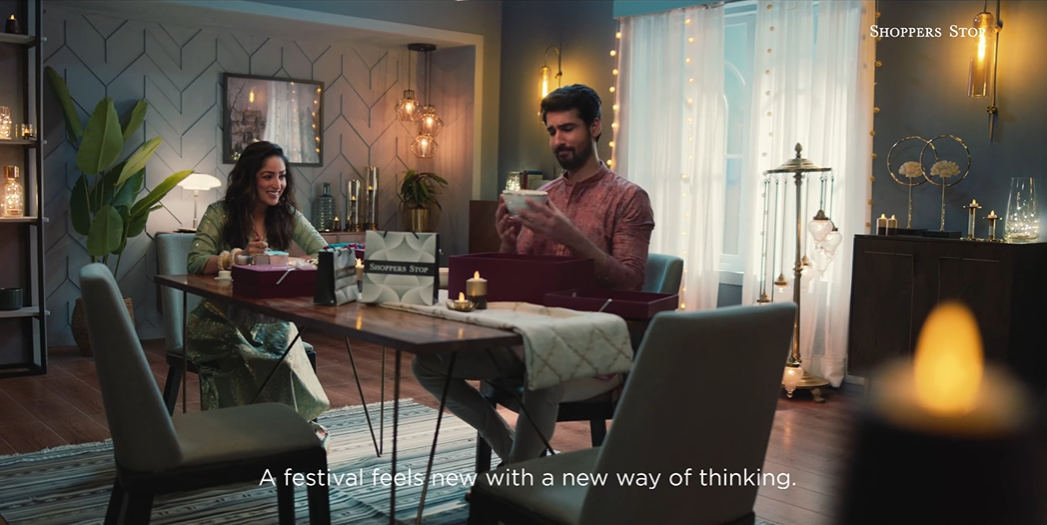 About Shoppers Stop Limited:

Shoppers Stop Ltd. is the nation's leading premier retailer of fashion and beauty brands established in 1991. Spread across 90 department stores in 48 Cities, the company also operates premium home concept stores (11 Stores), 130 Specialty Beauty stores of M.A.C, Estée Lauder, Bobbi Brown, Clinique, Smash box, Jo Malone, and Arcelia and 23 Airport doors, occupying an area of 4.5M sq. ft.

Shoppers Stop is home to one of the country's longest running and most coveted loyalty program 'First Citizen'. The company's one-of-a-kind shopping assistance service, 'Personal Shopper' is revolutionizing the way Indians shop, bringing more value, comfort, and convenience to customer experiences. The brands diversified Omni channel offering spans over 500 recognized and trusted brands across an incomparable range of products that together serve our overarching objective of delivering customer delight.

---
More Press Releases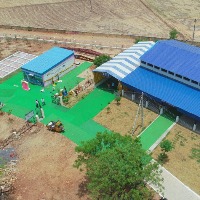 దేశంలో అత్యంత వేగంగా పట్టణీకరణ చెందుతున్న రాష్ట్రాల్లో తెలంగాణ ముందున్నది
11 hours ago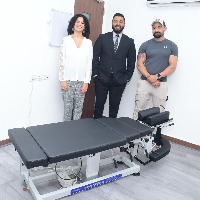 హైదరాబాద్‌లో తమ మొట్టమొదటి కేంద్రాన్ని ప్రారంభించిన అట్లాస్‌ చిరోప్రాక్టిక్‌ అండ్‌ వెల్‌నెస్‌ సెంటర్‌
12 hours ago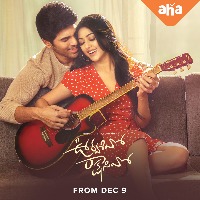 'ఆహా'లో డిసెంబర్ 9న వరల్డ్ డిజిటల్ ప్రీమియర్‌గా 'ఊర్వశివో రాక్షసివో'
12 hours ago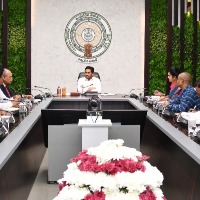 AP CM YS Jagan reviews the works of health, Medical and family welfare departments
1 day ago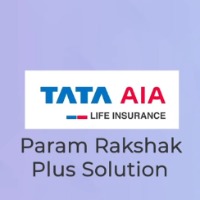 మెడిక్స్‌తో భాగస్వామ్యం చేసుకుని తమ వినియోగదారుల కోసం ప్రత్యేకమైన క్రిటికల్‌ ఇల్‌నెస్‌ సంబంధిత సేవలను అందిస్తున్న టాటా ఏఐఏ లైఫ్‌
1 day ago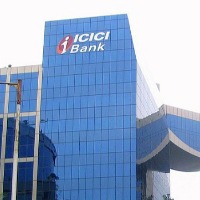 ICICI Bank launches STACK for companies in real estate sector
1 day ago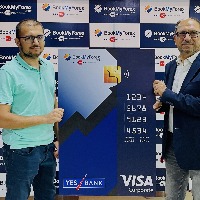 BookMyForex launches "Interbank Rate Forex Card" – India's first True Zero Markup Travel Card
1 day ago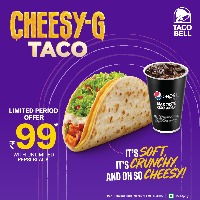 Taco Bell India brings 3layes of awesomeness with launch of cheesy G Taco
1 day ago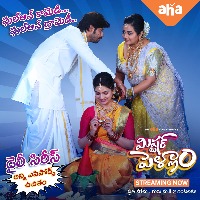 'ఆహా'లో నవంబర్ 28నుంచి డెయిలీ సిరీస్‌గా 'మిస్టర్ పెళ్లాం'.. ఉచితంగా చూసే అవ‌కాశం
2 days ago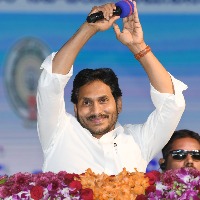 CM YS Jagan disburses 100% fee reimbursement of Rs 694 crore under 'Jagananna Vidya Deevena'
2 days ago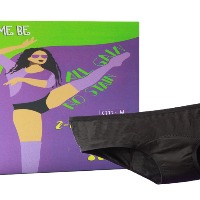 Lemme Be expands its retail footprint across offline trade stores
2 days ago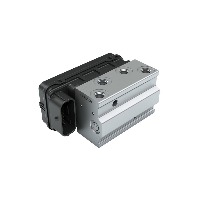 Ultraviolette's recently launched F77 becomes India's first electric two-wheeler equipped with Bosch's dual channel ABS
2 days ago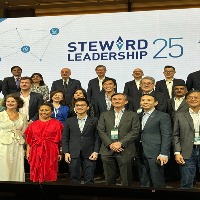 Avtar gets listed in Asia Pacific Steward Leadership 25 listing, 2022
2 days ago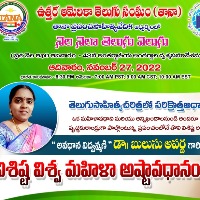 తానా ప్రపంచసాహిత్యవేదిక ఆద్వర్యంలో "విశిష్ట విశ్వ మహిళా అష్టావధానం" విజయవంతం
2 days ago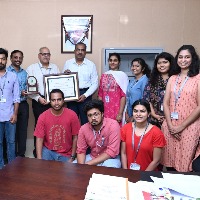 GITAM bags the prestigious IGBC Green Champion Award for encouraging green education initiatives
3 days ago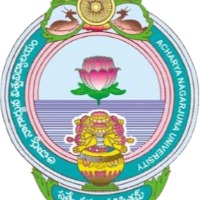 TeamLease EdTech partners with Acharya Nagarjuna University to extend ICT-enabled learning and employability services.
3 days ago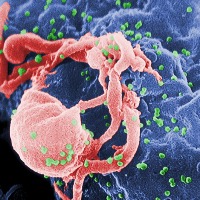 మెరుగైన సంరక్షణ కోసం హెచ్ఐవి సత్వర నిర్ధారణ అధునాతన 4వ తరం ర్యాపిడ్ టెస్ట్ లతో అంతరాల తొలగింపు
3 days ago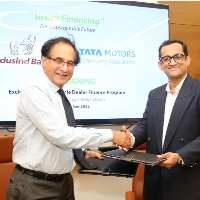 Tata Motors partners with IndusInd Bank to offer exclusive Electric Vehicle Dealer Financing
3 days ago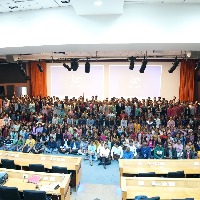 హైదరాబాద్‌ వద్ద వెబ్‌ 3.0 ఇండస్ట్రీ –అకడెమియా భాగస్వామ్యంపై నిర్మించబడిన ఐబీసీ 2022–23 కాంటినమ్‌ ఆల్ట్‌ హ్యాక్‌
3 days ago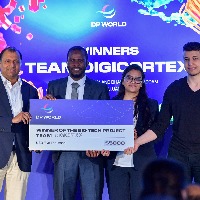 Dhanalaxmi Gaddam a student from Hyderabad in UAE announced winner of DP World's Big Tech Project competition
3 days ago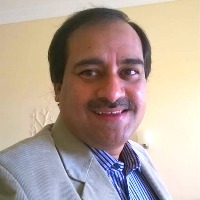 Madras eye is a seasonal infection affecting the front portion of the eyeball
3 days ago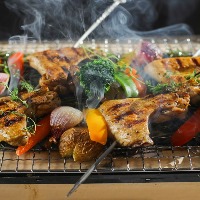 TGIF – Thank God It's Friday Grills at Novotel Hyderabad Airport
3 days ago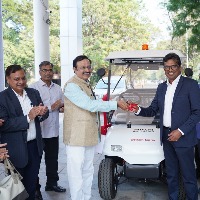 నిట్‌ వరంగల్‌ క్యాంపస్‌ వద్ద ఈవీ లను అందుబాటులోకి తీసుకువచ్చిన హిటాచీ ఎనర్జీ
4 days ago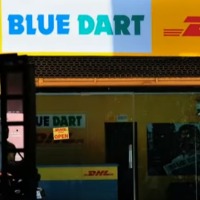 'My Blue Dart' app now enables a customer to book & digitally pay for the shipment
4 days ago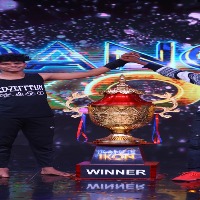 డాన్స్ మెగా ఈవెంట్స్ కా బాప్… ఆహా వారి 'డ్యాన్స్ ఐకాన్' గ్రాండ్ ఫినాలే విన్నర్స్‌గా అసిఫ్‌, రాజు
4 days ago