KL University receives prestigious 'National Award for Excellence in Energy Management 2022' from CII
22-09-2022 Thu 19:15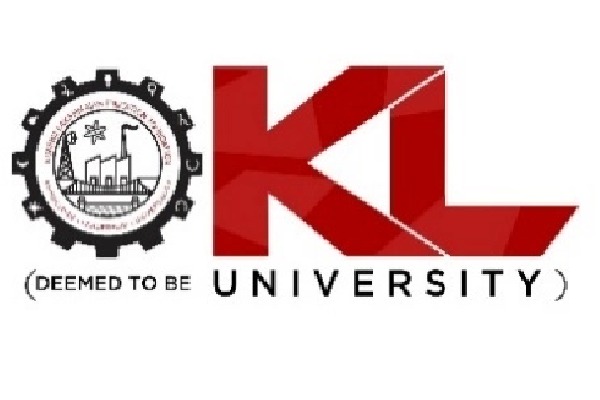 The Ambassador at the Royal Danish Embassy and The Secretary from the Ministry of Power, Govt. of India were present at the grand award ceremony.
Hyderabad, September 22nd2022: KL Deemed to be University, one of the leading universities in the country for graduation and higher education, has announced that it has been honored with National Award for Excellence in Energy Management 2022,"by the Confederation of Indian Industry (CII).KL Deemed-to-be University towers as the only educational institute in India to receive this honor. The award was bestowed to the institute for its outstanding strides in optimizing energy use through the KL campuses. The University was awarded for Energy Efficient Unit under the building sector category.
The framework for the award covered various parameters that included energy conservation best practices, reduction in carbon emissions, use of renewable sources towards self-sustainability, and the implementation of innovative solutions towards this purpose. 457 companies have participated in 15 sectors for the prestigious recognition, KL Deemed to be University was recognized for its innovative projects aimed at conservation.
KL Deemed to be University emerged exemplary after meticulous evaluation and in model recognition of its initiatives towards energy conservation. Some of these initiatives include the replacement of conventional lights with LED lighting, replacement of conventional ceiling fans with energy efficient BLDC fans, establishment of 300 daylight sensors and motion sensors, roof top solar power plant among many others.
On receiving the prestigious recognition, Dr. G. Pardha Saradhi Varma, Vice Chancellor, KL Deemed-to-be University said, "We take immense pride in our strides towards effectual energy management at KL deemed-to-be University. Across our campuses in the 2 states of Andhra Pradesh and Telangana, we are committed to the use of sustainable sourced energy to promote a culture of conservation. The importance of energy conservation is further amplified today, as we recognize the colossal implications on climate change and pollution attributed to energy production and consumption. As we tread on the brink of depleting our fossil fuels, it is crucial for every individual, corporate and educational entity to pledge their support to conservation and energy minimalism."
Among the dignitaries who graced the year's CII Energy Efficiency Summit 2022 included, H.E. Freddy Svane, Ambassador at the Royal Danish Embassy in New Delhi, Mr. Rakesh K Rai, Secretary, BEE, Ministry of Power, Govt. of India. Mr. K S Venkatagiri, Executive Director - IGBC and CII, and Mr. P V Kiran Anath, Deputy Executive Director, CII.
The award was received by Dr. V Rajesh, Dean P&D and Mr. Seshi Reddy Daka, Associate Dean Energy Management of KL Deemed to be University at the award ceremony of the Annual Energy Efficiency Summit 2022 held in New Delhi.
About KL Deemed-to-be University
Founded in 1980 as KL College of Engineering, KL Deemed to be University brings today an academic legacy of 40 years. It became Deemed University in 2009 and was accredited by NAAC with A grade and Category- I Institution by UGC, MHRD, Govt. of India in 2019. It is ranked 35th in the NIRF 2021 rankings of top Universities of India. K L Deemed University is situated in a spacious 100-acre campus in Vijayawada and has another world-class campus in Hyderabad. The University boasts of its collaborations with 80 foreign Universities across 16 countries providing students international exposure through internships and exchange programs. The intellectual resource at university includes 1,200 faculty members, out of which 600 faculty members are Ph.D. holders. The University also rejoices an impeccable placement track record of placing students in reputed companies so far. Around 50000 of our alumni are contributing to make an impact in diverse verticals and spares across the society, nation and world.
---
More Press Releases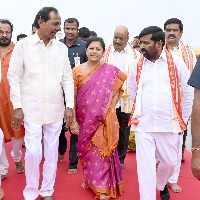 Photos: CM KCR couple and family members at Yadadri Sri Lakshmi Narasimhaswamy temple
8 hours ago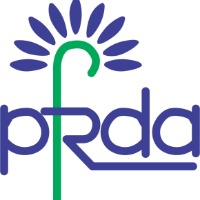 PFRDA to observe NPS Diwas on Oct 1
12 hours ago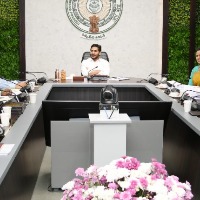 Andhra Pradesh CM YS Jagan Mohan Reddy reviews health department works in camp office
12 hours ago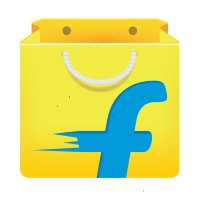 Flipkart delivers unmatched value for first-time sellers, artisans and kiranas, this Big Billion Days
12 hours ago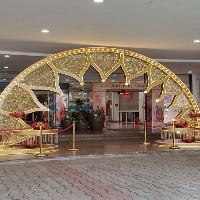 పండుగ స్ఫూర్తిని ప్రదర్శిస్తోన్న ఇనార్బిట్‌ మాల్‌ హైదరాబాద్‌ !
12 hours ago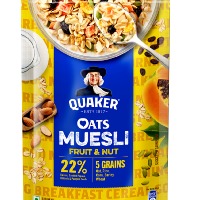 Quaker Oats launches 2 delicious flavours in Muesli - Press release
1 day ago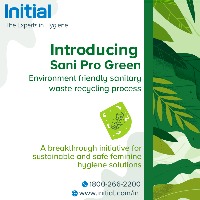 Rentokil Initial Hygiene Launches Sani Pro Green - a first-in-category process for recycling Sanitary Napkins
1 day ago
Union Bank of India announces record disbursement to Women Entrepreneurs
1 day ago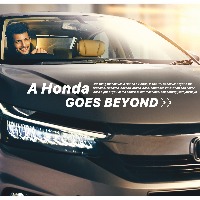 Honda Cars India launches its new Brand Campaign - 'A Honda Goes Beyond'
1 day ago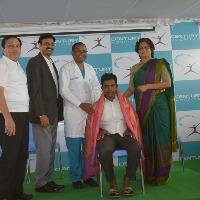 Century Hospital felicitates free heart transplant beneficiary
1 day ago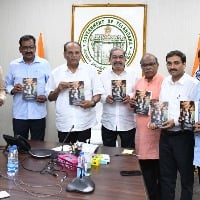 Chief Secretary Somesh Kumar releases book on Telangana History Culture and Movements
1 day ago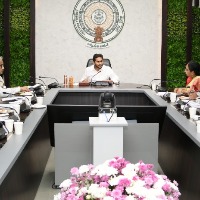 AP CM YS Jagan sets targets for works under various departments during the Spandana review meeting
1 day ago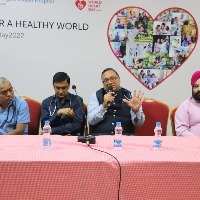 చిన్న‌వ‌య‌సులోనే క‌రొన‌రీ హార్ట్ డిసీజ్‌లు
1 day ago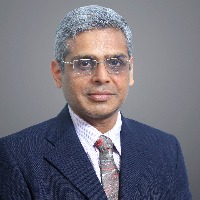 Humble stethoscope can diagnose heart defects in children with 95% accuracy, finds study
1 day ago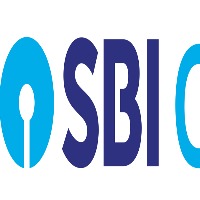 పండగ ఆఫర్‌ 2022 ప్రకటించిన ఎస్‌బీఐ కార్డ్
1 day ago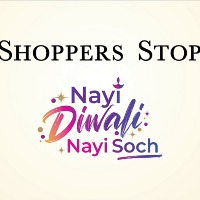 Shoppers Stop ropes in Yami Gautam for its Diwali campaign, 'Nayi Diwali Nayi Soch'
1 day ago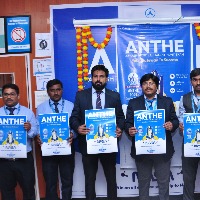 బాలికల సాధికారిత దిశగా ఎడ్యుకేషన్‌ ఫర్‌ ఆల్‌ కార్యక్రమం ప్రారంభించిన ఆకాష్‌ బైజూస్‌
1 day ago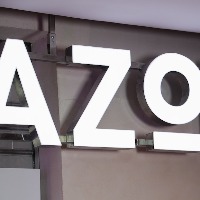 Reliance Retail launches its premium fashion and lifestyle store AZORTE
1 day ago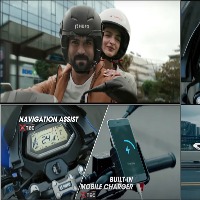 Indian Superstar Ram Charan begins his exciting rise with Hero Motocorp
1 day ago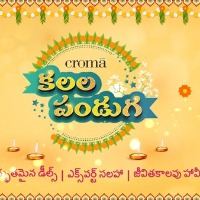 క్రోమా యొక్క ఫెస్టివల్‌ ఆఫ్‌ డ్రీమ్స్‌ తో దసరాను వేడుక చేయండి : ఉత్సాహవంతమైన ఆఫర్లు మరియు వర్క్‌షాప్స్‌తో మీ కలలను సాకారం చేసుకోండి !
1 day ago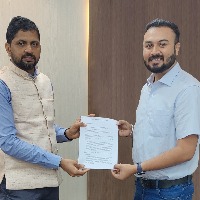 Andhra Pradesh government partners with ConveGenius to strengthen data-driven education systems
2 days ago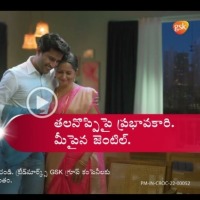 ''తలనొప్పిపై సమర్థవంతంగా మరియు మీతో(Mepai) మృదువుగా'' అనే నినాదంతో కొత్త టెలివిజన్ క్యాంపెయిన్‌ను ప్రారంభించిన క్రోసిన్ పెయిన్ రిలీఫ్
2 days ago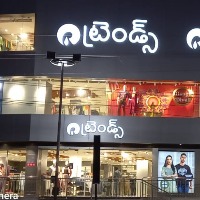 Press Release - TRENDS, India's largest fashion destination now opens in Ameenpur
2 days ago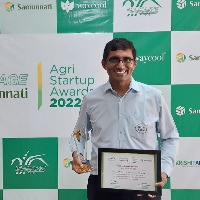 మేనేజ్‌– సమున్నతి అగ్రి స్టార్టప్స్‌ అవార్డులు 2022 వద్ద తెలంగాణాలో అత్యుత్తమ అగ్రి స్టార్టప్‌ గా గౌరవాన్ని అందుకున్న సిద్స్‌ ఫార్మ్‌
2 days ago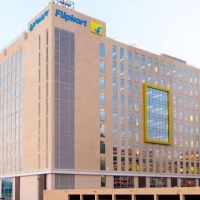 Flipkart's service arm, Jeeves, offers end-to-end post-purchase solutions to businesses and customers
2 days ago