'Go Extra' campaign reaches truck fleets and drivers through on-ground events at key transport hubs
03-03-2021 Wed 16:38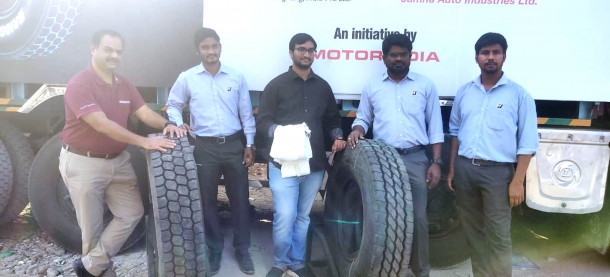 Initiative by Bridgestone and MOTORINDIA to showcase the former's new M721 tyre to fleet operators and also demonstrate solutions to help fleets reduce TCO
Bridgestone India, subsidiary of global leader in tyre technology and solutions Bridgestone, and MOTORINDIA, reputed commercial vehicle magazine, have undertaken a one-of-its-kind initiative – the 'Go Extra' campaign with the primary aim of showcasing Bridgestone's new M721 tyre, the 15% extra mileage tyre, to key stakeholders in the commercial vehicle (CV) industry including fleet operators, drivers and mechanics at key trucking hubs across the country. The campaign also involves the participation of an elite set of brands from the commercial vehicle industry including Ashok Leyland as Trucking Partner, Delux Bearings as Bearing Partner, Jamna Auto Industries as Suspension Partner and Excelite, DH Lighting India as Lighting Partner.
As part of the 'Go Extra' campaign, a 14-wheeler heavy-duty Ashok Leyland 'AVTR' truck fitted with Bridgestone's new M721 tyres in the drive axle started its journey from Delhi's Sanjay Gandhi Transport Nagar in late January. After highly-engaging sessions with fleet operators, drivers and mechanics at multiple locations across Delhi and the states of Uttar Pradesh and Madhya Pradesh the truck has traversed through important trucking hubs in Telangana and Andhra Pradesh namely Hyderabad, Vijayawada, Guntur and Nellore where similar engagement sessions have been conducted at the transport nagars in the respective locations.
The on-ground events at all locations received tremendous response from the local audience who demonstrated some of the best solutions currently available in the market when it comes to tyres, truck, bearings, suspensions and lighting systems. Apart from showcase of products and solutions, engagement activities and games were also conducted for the audience to pep up their spirits with prizes being given away for the winners.
The Go Extra campaign will run for 50+ days, with the truck covering 6,500+ km from start to finish. After Nellore, the truck has moved to Tamil Nadu for on-ground events at Chennai, Vellore, Salem, Namakkal and Sankari and will then travel to Karnataka, Maharashtra, Gujarat and Rajasthan, before returning to Delhi.
Apart from the engagement sessions at the transport hubs, the truck will also make stops at dhabas for interactions with truck drivers to make them familiar with Bridgestone's new tyre and other offerings.
Mr. Tushar Bansode, Head Marketing – Commercial Business, Bridgestone India Pvt. Ltd., said, "We are delighted to partner with leading commercial vehicle magazine MOTORINDIA for the 'Go Extra' campaign, aimed at promoting our all-new V-STEEL Mix M721 tyre. The 'Go Extra' truck will cover 30+ locations and travel over 6,500 km across the country, introducing our tyre to key CV industry stakeholders including fleet operators, truck drivers and mechanics along the way, while also offering valuable tips, suggestions and solutions to help them improve their business. Targeted towards the general cargo segment, the largest portion of the CV segment, our new tyre promises to deliver 15% extra tyre mileage and subsequently help reduce the Cost Per Kilometre (CPKM) for fleet operators. We are excited with the enthusiastic response for the on-ground events being held at the transport hubs and are confident this campaign will help us make major in-roads into our target segment for the M721."
Mr. Avijit Lahiri, Strategic Marketing Manager and Head – Go Extra Campaign, MOTORINDIA, said, "It is a privilege for MOTORINDIA to be partnering with a world-class brand like Bridgestone for such a unique campaign that involves a heavy-duty truck traversing through key transport hubs across the country, sharing knowledge, tips and best practices to help fleets reduce their total cost of operation (TCO). We have been in the industry for 65 years and have created a very strong presence in the commercial vehicle space which is our primary focus segment. We look forward to an eventful campaign, one that would impact thousands of lives in the CV sector and help them go the extra mile and take their business to the next level. We would like to thank our Title Partner Bridgestone, Trucking Partner Ashok Leyland, Bearing Partner Delux Bearing, Suspension Partner Jamna Auto Industries and Lighting Partner Excelite, DH Lighting India for joining us in this initiative."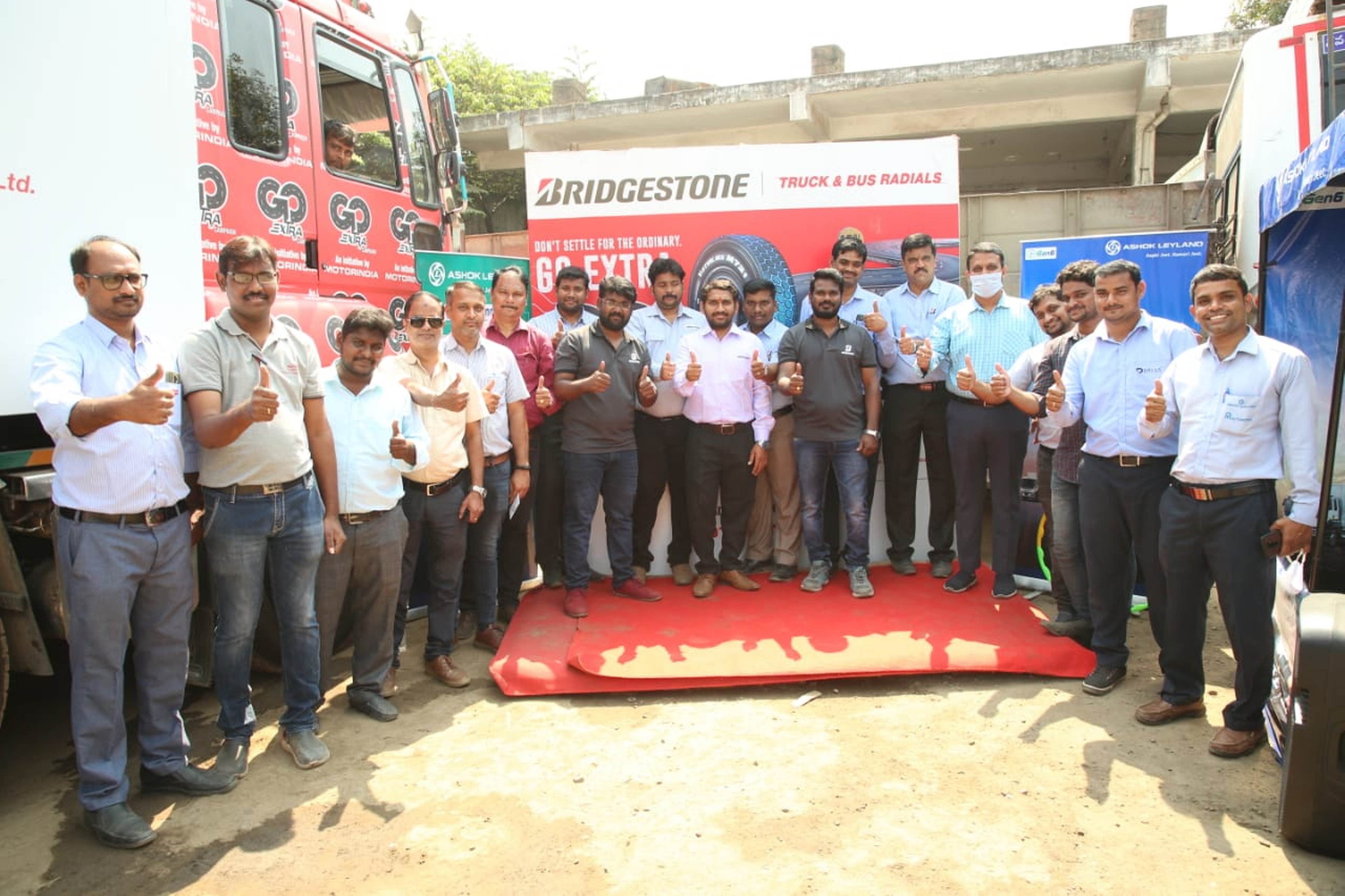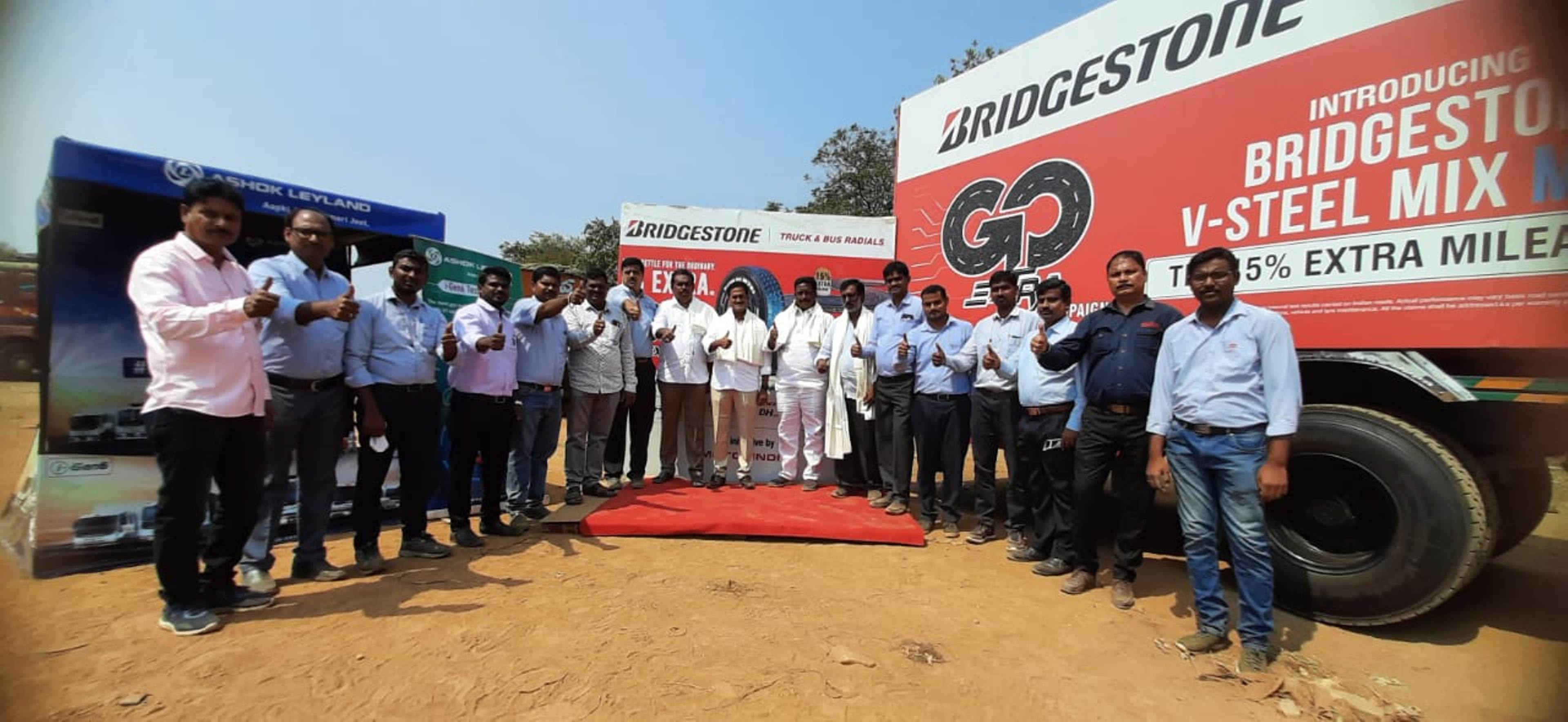 ---
More Press Releases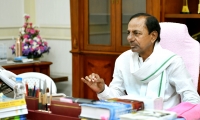 డాక్టర్ బీఆర్ అంబేద్కర్ 130వ జయంతి.. సీఎం కేసీఆర్ నివాళులు
9 hours ago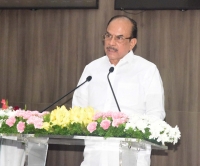 రంజాన్ మాసం ప్రారంభం సందర్భంగా హోం మంత్రి శుభాకాంక్షలు
9 hours ago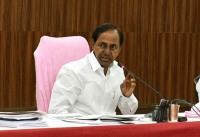 పవిత్ర రంజాన్ మాసం ప్రారంభం.. ముస్లిం సోదరులకు శుభాకాంక్షలు తెలిపిన సీఎం కేసీఆర్
10 hours ago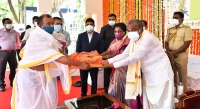 Governor Tamilisai celebrates Ugadi at Raj Bhavan
13 hours ago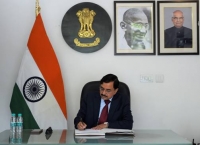 Sushil Chandra takes over as the 24th Chief Election Commissioner of India
14 hours ago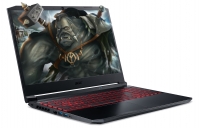 Acer launches Nitro 5 with 11th Gen Intel Core H-series Processors for ultraportable gaming
14 hours ago
Renault India sets new benchmark in rural outreach
14 hours ago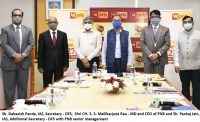 PNB commemorates 127 years of service to the nation: Launches PNB@Ease outlet
14 hours ago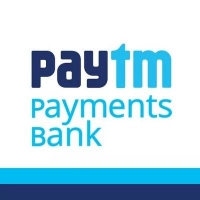 Paytm Payments Bank becomes the largest enabler of digital transactions
14 hours ago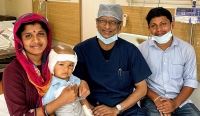 Two-year old toddler gets bilateral Cochlear Implantation using the world's most advanced sound processors
15 hours ago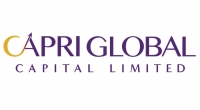 Capri Global Capital Ltd. launches Affordable housing loans – PRIME
15 hours ago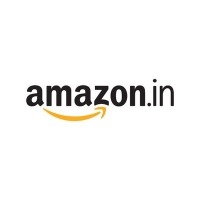 Amazon India to cover COVID-19 vaccine cost for more than 10 lakh people
15 hours ago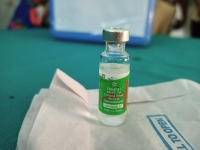 Telangana Covid Vaccination update as on 12.04.2021at 9PM
19 hours ago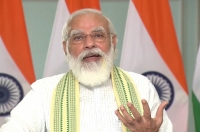 PM greets people on various festivals
20 hours ago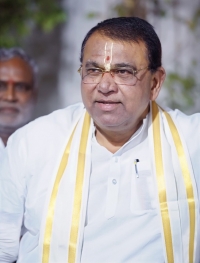 శ్రీ "ప్లవ" నామ సంవత్సర తెలుగు ఉగాది శుభాకాంక్షలు: పోచారం శ్రీనివాస రెడ్డి
1 day ago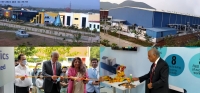 Transasia Bio-Medicals' largest IVD manufacturing facility of its kind in Asia at AMTZ, inaugurated
1 day ago
NxtGen launches Speed Cloud, India's first Application Services Platform for the global markets
1 day ago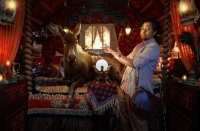 upGrad's 'celeb' Donkey makes a comeback; In a new avatar Donkey predicts future of working professionals
1 day ago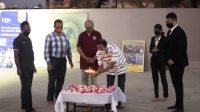 Jayakanthan R from TCS emerges as winner of the 21st edition of GIM WIZBIZ 2021
1 day ago
Kalyan Jewellers announces ₹100 crore worth of Giveaways to celebrate the auspicious occasion of Ugadi
1 day ago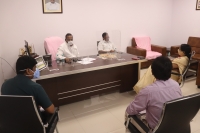 అధికారులతో మంత్రి మల్లా రెడ్డి సమీక్ష
1 day ago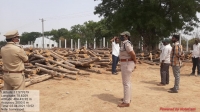 అనుమతి లేకుండా చెట్లు కొట్టేసినందుకు భారీ జరిమానా
1 day ago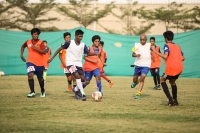 Hyderabad FC conclude first phase of Youth Trials in the city
1 day ago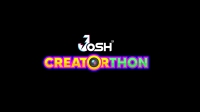 Josh launches 'CreatorThon' – an exclusive event for creators across Pondicherry, Maldives, Jaisalmer and Goa
1 day ago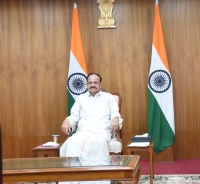 Vice President wishes nation ahead of the upcoming festival 'Ugadi'
1 day ago