Facts & Myths associated with COVID19 vaccination By Doctor L Sanjay
18-02-2021 Thu 16:35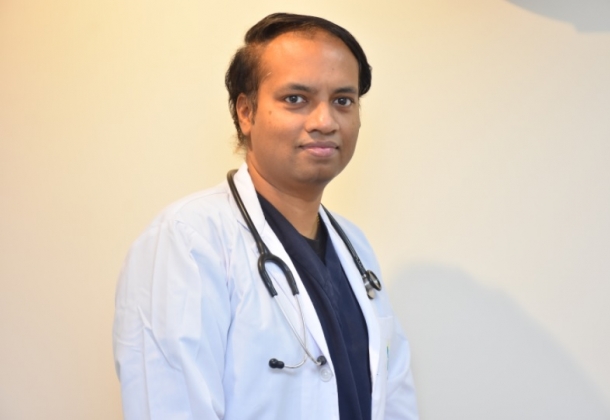 Facts & Myths associated with COVID19 vaccination By Doctor L Sanjay, Internal Medicine Department, Apollo Spectra Hospital Kondapur Hyderabad
The announcement of the roll out of the much-anticipated vaccine for COVID-19 was welcomed with mixed feelings by the global community. While the quick development of the vaccine in less than a year into the pandemic is no mean feat and celebrates the potential of the health industry in the face of a global pandemonium, the ambiguity around the safety and effectiveness of the vaccine in such a short time has also created various misgivings about the same.
With unsolicited opinions and news about the vaccine pouring in from all corners, it is critical to debunk the misinformation around it.
Medical experts across the globe are helping to advocate the efficacy of the vaccine by drawing clear disembarkation between the myths and facts associated with the vaccine. It is also important to remember that there are other rumours being circulated. We try to fight and clarify these rumours today:
Myth 1: You don't need to wear a mask if you receive a coronavirus vaccine
Fact: There is currently no evidence to support this claim and the medical experts have neither refuted nor supported this implication. As per the experts from the National Institutes of Health (NIH), there is a possibility that the immunity against COVID could be similar to that developed during measles, if you get measles once, you are immune for life. But in the case of COVID, this is still a presumption because the longevity of the immunity brought by the vaccine is yet to be ascertained. So the current suggestion by the government is to continue using masks and maintain social distance, along with hand hygiene.
Myth 2: Natural immune system is better than vaccine immunity
Fact: The World Health Organization (WHO) advises that intentionally exposing oneself to the virus can lead to more infections and be life-threatening. The medical fraternity has echoed a severe concern in this regard for the antibody level in a body against the virus varies from person to person, and which means the natural response of the immune system against the virus cannot be deemed universal.
Myth 3: If you already had Covid19, you don't need the Vaccine
Fact: It is true that once you have an infection and recover from it, you develop natural immunity but it varies from one individual to another. There is also evidence that this type of immunity will not last very long and you might be prone to catching the infection again. The vaccine provides a number of additional benefits that one can gain and safeguard you from the prevailing infection.
Myth 4. The mRNA vaccine will alter your DNA
Fact: The mRNA vaccination is a method of eliciting a response from one's immune system by introducing incapacitated or inactivated germs into our immune system, which in turn prompts the body to build a specific kind of protein called spike protein, which is a crucial piece to combat the coronavirus. The protein does not enter the nucleus of the cell and thus cannot affect our DNA.
Myth 5: "Herd immunity"
Fact: Herd immunity also known as population immunity is when the majority of people are immune to a disease, consequently making the spread unlikely. There are many false claims regarding herd immunity and The World Health Organization (WHO) has come forward with an explanation. Population immunity or herd immunity is the indirect protection from an infectious disease that happens when a population is immune either through vaccination or immunity developed through the previous infection.
WHO supports achieving 'herd immunity' through vaccination, not by allowing the disease to spread through any segment of the population, as this would result in unnecessary cases and deaths.
---
More Press Releases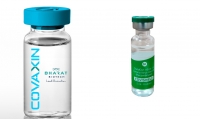 Telangana Covid Vaccination update as on 06.03.2021
17 hours ago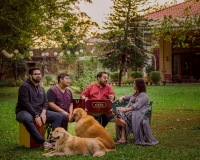 'Asian Paints Where The Heart Is' Season 4 kicks-off with Music Maestro Shankar Mahadevan's Sprawling Holiday Home
17 hours ago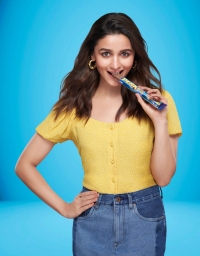 Alia Bhatt's new mantra in life is to 'Take It Light' with Cadbury Perk
21 hours ago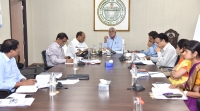 తెలంగాణ ప్రభుత్వాన్ని అభినందించిన కేంద్ర హౌసింగ్, అర్బన్ ఎఫైర్స్ సెక్రటరి
21 hours ago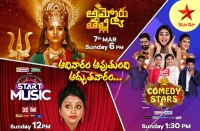 Goddess Nayanatara appears on Star Maa this Sunday
1 day ago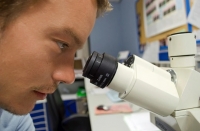 India Science Research Fellowship (ISRF) 2021 announced
1 day ago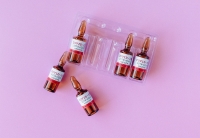 Telangana Covid Vaccination update as on 05.03.2021
1 day ago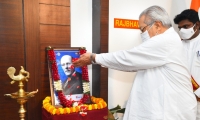 శాంతి స్ధాపన కోసం రోటరీ ఇంటర్నేషనల్ కృషి అభినందనీయం: ఏపీ గవర్నర్ బిశ్వ భూషణ్ హరిచందన్
1 day ago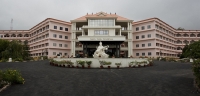 Amrita School of Engineering Announces AlgoQueen Programming Contest for Girls
1 day ago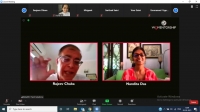 MG launches ''WOMENTORSHIP' to support social women entrepreneurs
1 day ago
PayPal India launches Unity Bloom with WSquare
1 day ago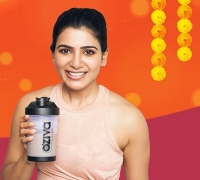 Samantha Akkineni urges everyone to Upgrade to Clean Nutrition with OZiva
1 day ago

We need to ensure good nutritional status of tribal people: Governor Tamilisai
1 day ago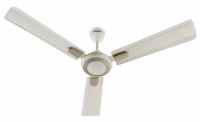 Finolex Cables strengthens its FMEG portfolio!
1 day ago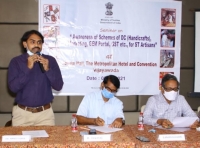 హస్తకళాకారుల ఉన్నతికి కేంద్ర రాష్ట్ర ప్రభుత్వాల విభిన్న కార్యక్రమాల అమలు: లేపాక్షి నిర్వహణా సంచాలకులు లక్ష్మినాధ్
1 day ago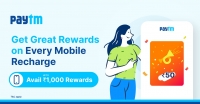 Paytm offers rewards up to Rs. 1000 on mobile recharges, launches referral scheme to get assured cashback of Rs. 100
1 day ago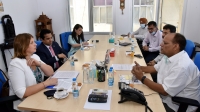 తెలంగాణ సీఎస్ ను కలిసిన ఈస్తోనియా అంబాసిడర్
1 day ago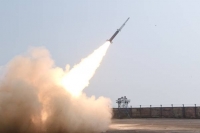 DRDO conducts successful flight test of Solid Fuel Ducted Ramjet
1 day ago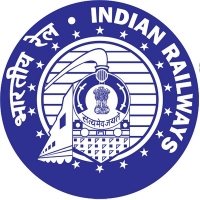 Present increase in platform ticket prices at some stations is a "Temporary" measure
1 day ago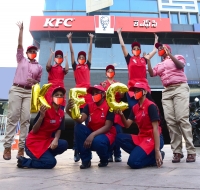 KFC India launches all-women restaurant in Hyderabad
2 days ago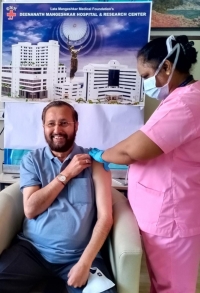 Union Minister Prakash Javdekar receives his first shot of COVID19 vaccine
2 days ago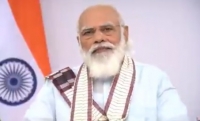 PM pays tributes to Biju Patnaik on his birth anniversary
2 days ago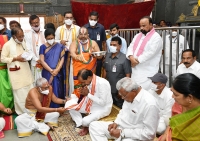 CM KCR visits Sri Lakshmi Narasimha Swamy Temple, Yadadri
2 days ago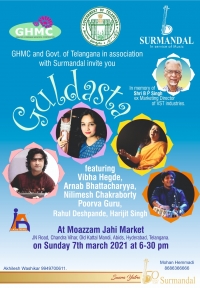 ఈనెల 7న మొజమ్ జాహి మార్కెట్ ఆవరణలో "గుల్దస్తా" సంగీత కార్యక్రమం
2 days ago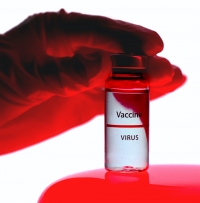 Telangana Covid Vaccination update as on 04.03.2021
2 days ago