Classplus announces opening of new office in Hyderabad
17-02-2021 Wed 16:27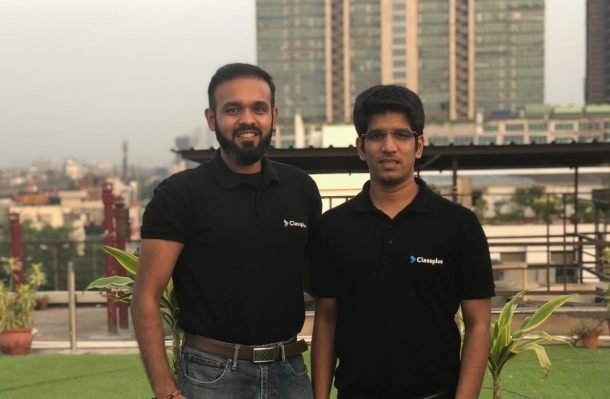 Platform strengthens its presence in key South India market in vital education hubs
Also plans to add 100 new employees to overall strength in the coming year
Hyderabad, February 17, 2020: Classplus, India's leading platform for teachers and coaching centres to go digital, has announced the opening of two new offices in Hyderabad and Bengaluru. Currently headquartered in Noida, this move will help Classplus strengthen its presence in these key geographies, both of which are highly acclaimed for the quality of their educators and the academic excellence they instil. A presence in these locations will also empower Classplus to better service their growing customer base across Andhra Pradesh, Telangana, and Karnataka, which has witnessed massive growth over the last 12 months.
Over the course of the next year, these offices will expand the Classplus team with over 100 new employees across entry, mid and senior-level positions. Hiring across engineering, product, and business development will see the platform upgraded with the latest technological advancements, making the digital coaching process easier than ever before. Inspired by the hard work and determination of educators in Southern India, this expansion will see Classplus strengthen the wider educational framework in the region.
Commenting on the announcement, Mukul Rustagi, Co-Founder, Classplus, said, "We are excited for this phase of growth in the Southern states. South India is a critical geography for us and sets the bar for academic excellence nationwide; as such, we are dedicated to strengthening the region's educational ecosystem, powered by the great product and technology behind Classplus. We wish to empower all educators with a world class product and launch their online teaching business through Classplus."
South India has always been a key geography for Classplus, and professionals from the region have played a vital role in the platform's Pan-India success. This includes a number of key C-suite roles, including the company's Chief Technology Officer (CTO), in addition to the engineering team based out of the existing Classplus office in Bengaluru. Going forward, Classplus aims to further build on its presence in workforces and workplaces across Kerala and Tamil Nadu.
Classplus empowers all teachers and coaching institutes with a mobile app allowing them to build their online identity, share study material, take live classes, and grow their student base. More so, they can even sell their content thereby setting up a new source of income for themselves. In a world where offline businesses were disrupted, teachers needed a consolidated platform rather than using different tools for all their communication, live classes, and study material sharing purposes. This is where Classplus became the digital identity for more than 50,000 teachers, making it the favourite app for educators across the country.
---
More Press Releases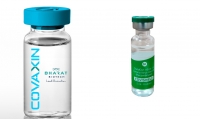 Telangana Covid Vaccination update as on 06.03.2021
17 hours ago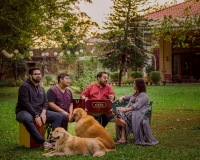 'Asian Paints Where The Heart Is' Season 4 kicks-off with Music Maestro Shankar Mahadevan's Sprawling Holiday Home
18 hours ago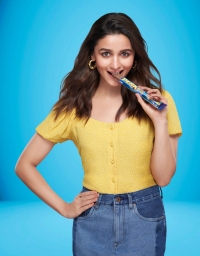 Alia Bhatt's new mantra in life is to 'Take It Light' with Cadbury Perk
21 hours ago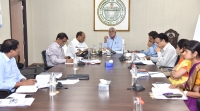 తెలంగాణ ప్రభుత్వాన్ని అభినందించిన కేంద్ర హౌసింగ్, అర్బన్ ఎఫైర్స్ సెక్రటరి
22 hours ago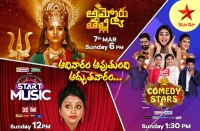 Goddess Nayanatara appears on Star Maa this Sunday
1 day ago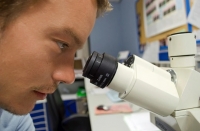 India Science Research Fellowship (ISRF) 2021 announced
1 day ago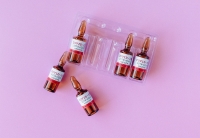 Telangana Covid Vaccination update as on 05.03.2021
1 day ago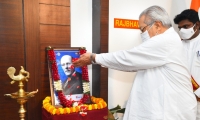 శాంతి స్ధాపన కోసం రోటరీ ఇంటర్నేషనల్ కృషి అభినందనీయం: ఏపీ గవర్నర్ బిశ్వ భూషణ్ హరిచందన్
1 day ago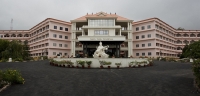 Amrita School of Engineering Announces AlgoQueen Programming Contest for Girls
1 day ago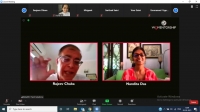 MG launches ''WOMENTORSHIP' to support social women entrepreneurs
1 day ago
PayPal India launches Unity Bloom with WSquare
1 day ago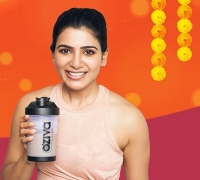 Samantha Akkineni urges everyone to Upgrade to Clean Nutrition with OZiva
1 day ago

We need to ensure good nutritional status of tribal people: Governor Tamilisai
1 day ago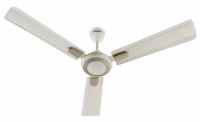 Finolex Cables strengthens its FMEG portfolio!
1 day ago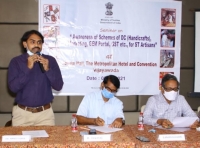 హస్తకళాకారుల ఉన్నతికి కేంద్ర రాష్ట్ర ప్రభుత్వాల విభిన్న కార్యక్రమాల అమలు: లేపాక్షి నిర్వహణా సంచాలకులు లక్ష్మినాధ్
1 day ago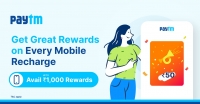 Paytm offers rewards up to Rs. 1000 on mobile recharges, launches referral scheme to get assured cashback of Rs. 100
1 day ago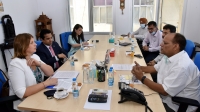 తెలంగాణ సీఎస్ ను కలిసిన ఈస్తోనియా అంబాసిడర్
1 day ago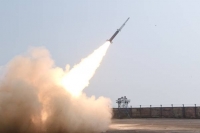 DRDO conducts successful flight test of Solid Fuel Ducted Ramjet
1 day ago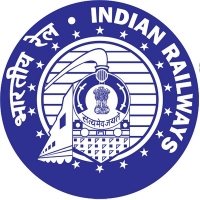 Present increase in platform ticket prices at some stations is a "Temporary" measure
1 day ago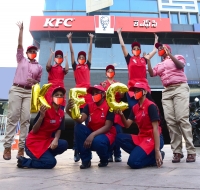 KFC India launches all-women restaurant in Hyderabad
2 days ago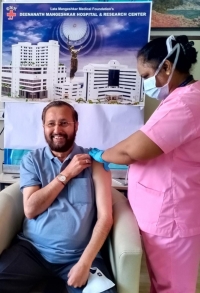 Union Minister Prakash Javdekar receives his first shot of COVID19 vaccine
2 days ago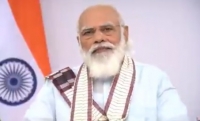 PM pays tributes to Biju Patnaik on his birth anniversary
2 days ago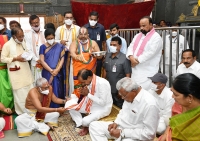 CM KCR visits Sri Lakshmi Narasimha Swamy Temple, Yadadri
2 days ago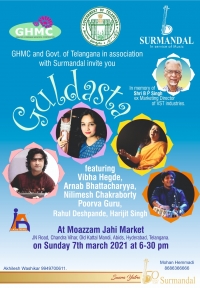 ఈనెల 7న మొజమ్ జాహి మార్కెట్ ఆవరణలో "గుల్దస్తా" సంగీత కార్యక్రమం
2 days ago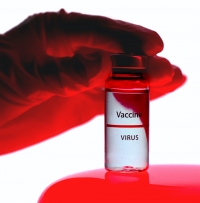 Telangana Covid Vaccination update as on 04.03.2021
2 days ago