AstraZeneca's Dapagliflozin gets approval for Chronic Kidney Disease in India
11-02-2021 Thu 17:18
AstraZeneca's dapagliflozin receives approval based on global clinical study conducted in India and other parts of the world
The clinical study results had shown that dapagliflozin positively reduced chronic kidney disease (CKD) progression in patients with or without type 2 diabetes
Bangalore, India, Friday, 12 February 2021: AstraZeneca India (AstraZeneca Pharma India Limited), a leading science-led biopharmaceutical company, today announced that they have received marketing authorisation for their anti-diabetic drug dapagliflozin, in India for the treatment of patients of Chronic Kidney Disease (CKD) up to Stage III . The receipt of this permission paves way for the launch of Dapagliflozin Tablets 10mg into a new disease area to Nephrologists in India.
AstraZeneca's dapagliflozin is the first medicine in its class to show efficacy and safety data for the treatment of patients with chronic kidney disease (CKD). The study results of dapagliflozin, showed significant benefits in reducing CKD progression in patients with and without type-2 diabetes. The DAPA-CKD study concluded globally on 30th March 2020 based on its effectiveness and safety.
Chronic kidney disease is an emerging public health problem. Global disease burden report of 2015 pointed that CKD is the 12th most common cause of death with a 37.1% rise in mortality over 10 years. It is a serious, progressive condition defined by decreased kidney function and/or kidney damage, affecting nearly 70 Crore people worldwide, many of them still undiagnosed. The prevalence of CKD in India is estimated to be 17.2%, given its population >1 billion, the rising incidence of CKD is likely to pose major problems for both healthcare and the economy in future years. CKD is associated with significant patient death and an increased risk of cardiovascular (CV) events, such as heart failure and premature death. While there are medications that can address some of the risk factors for CKD or its associated problems, few work directly to slow renal disease progression.
DAPA-CKD is the first trial to demonstrate efficacy, including improvement on survival, in CKD patients both with and without Type2 Diabetes.
Dr. Anil Kukreja, Vice President – Medical Affairs & Regulatory, AstraZeneca India said "AstraZeneca has always been on the forefront of innovative solution for non-communicable diseases. Despite currently available therapies, a significant unmet need for effective management of CKD continues to exist globally. With the approval of dapagliflozin for CKD in India, an already effective Type 2 Diabetes and select Heart Failure treatment, can now be used by Nephrologists in the management of Chronic Kidney Disease. Dapagliflozin is the first SGLT2 inhibitor to demonstrate such unprecedented efficacy in management of Chronic Kidney disease."
Dr. Dinesh Khullar, National lead investigator of Dapa-CKD in India, said "Dapagliflozin, a SGLT2 inhibitor, has provided enough research based evidence to show its efficacy in the management of Type 2 diabetes and select heart failure patients. It can now be safely used to delay the progression of Chronic kidney disease both in diabetics and non diabetics. This will go a long way in the effective clinical management of diabetes and its complications in India. Its approval by the regulatory bodies in India is a welcome move and will benefit CKD patients, both diabetics and non diabetics, including those where the disease has already progressed significantly."
Chronic Kidney Disease
CKD can be a serious, progressive condition defined by decreased kidney function (shown by reduced eGFR or markers of kidney damage, or both, for at least three months). The most common causes of CKD are diabetes, hypertension and glomerulonephritis. CKD is associated with significant patient morbidity and an increased risk of CV events, such as HF and premature death. In its most severe form, known as ESKD, kidney damage and deterioration of kidney function have progressed to the stage where dialysis or kidney transplantation are required. The majority of patients with CKD will die from CV causes before reaching ESKD.
---
More Press Releases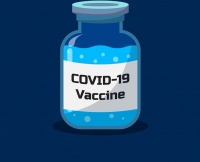 Telangana Covid Vaccination update as on 03.03.2021
6 hours ago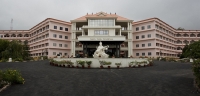 B.Tech Admissions 2021 Open at Amrita Vishwa Vidyapeetham
6 hours ago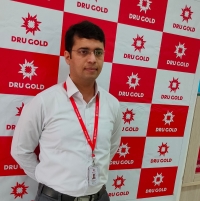 DRU GOLD, trusted gold recycling brand from Hyderabad goes on massive expansion spree with new stores
6 hours ago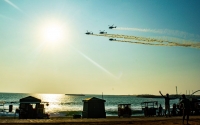 Chief of the Air Staff (CAS) visit to Sri Lanka
9 hours ago

Governor Tamilisai calls for campaign to motivate people for vaccination
9 hours ago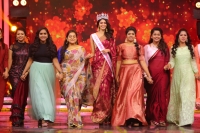 Zee Telugu Celebrates International Women's Day with 'Maguva, Lokaniki Telusa Nee Viluva'
10 hours ago
'Go Extra' campaign reaches truck fleets and drivers through on-ground events at key transport hubs
10 hours ago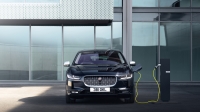 Jaguar land Rover retailer network gears up for launch of the all-electric Jaguar I-Pace in India
10 hours ago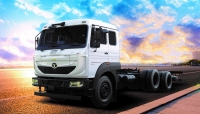 Tata Motors launches the Signa 3118.T, India's first 3-axle 6x2 truck
11 hours ago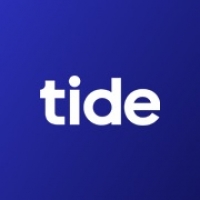 Tide to hire 300 for its Hyderabad global development center (GDC)
11 hours ago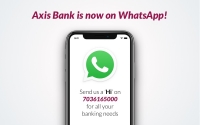 Axis Bank launches WhatsApp Banking
12 hours ago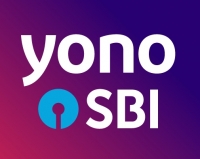 SBI Launches 2nd Edition of YONO Super Saving Days
12 hours ago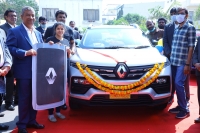 Renault Kiger makes a bold foray with more than 1100 pan India deliveries on the first day
13 hours ago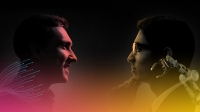 Optimize or Transform? TCS' New Digital Suite Empowers Germany's Mittelstand to Accomplish Both
14 hours ago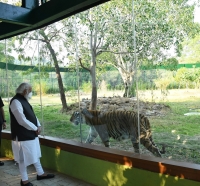 PM salutes all those working towards wildlife protection on World Wildlife Day
16 hours ago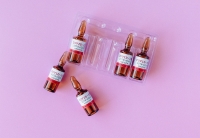 Telangana Covid Vaccination update as on 02.03.2021
1 day ago
NASSCOM and Microsoft announce the AI Gamechangers program to accelerate AI led Innovation in India
1 day ago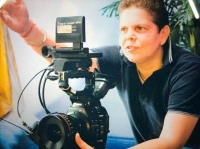 Josh, India's leading short-video platform, sets up Josh Studios
1 day ago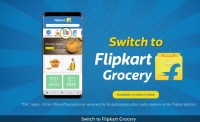 Flipkart expands grocery service to 50+ cities in India
1 day ago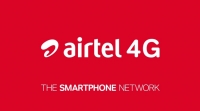 Airtel fortifies its strong spectrum portfolio, Acquires 355.45 MHz spectrum for Rs. 18,699 Crores
1 day ago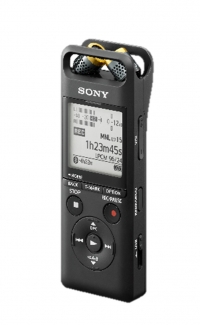 Sony launches digital voice recorder PCM-A10 for supreme sound and superior recording
1 day ago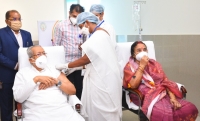 Andhra Pradesh Governor and Lady Governor receive first dose of Covid-19 vaccine
1 day ago
Historic! Six Hyderabad FC players called up for National Camp
1 day ago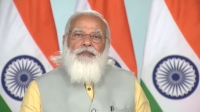 PM inaugurates Maritime India Summit 2021
1 day ago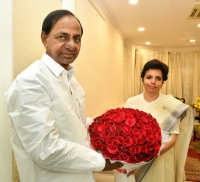 CM KCR makes courtesy call on Chief Justice Hima Kohli
2 days ago