Fintech startup Finology launches 'Select'
25-01-2021 Mon 17:08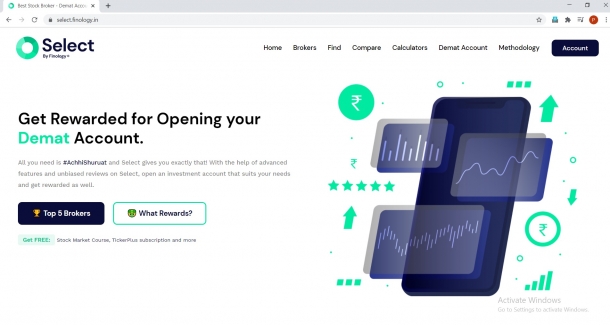 How to learn about trading from scratch: Begin with selecting your broker
Rajesh Sharma, a Mumbai-based investor, was upset with his trading platform. Over the past couple of months, he had missed several investment opportunities just because the server of his trading platform had crashed. It was the tipping point for Rajesh to move onto a new platform. But how to choose one?
Today, amongst so many brokers that are operating in India, it is tough to find the one that matches the exact needs of an investor. It is more so as every investor or trader has their unique requirements. Rajesh, for instance, was not a day trader. However, he invested much like them. He used to spot a market opportunity, take his position for a few days, and book his profits later. Some investors also prefer investing for several months or years, while there are also traders who do intraday trading on a daily basis. The brokerage firms, on the other hand, suit some pricing- and functionality-related needs of an investor, while leaving some uncatered. As an example, a first-time investor might prefer robo-advisory. A seasoned trader might ask for detailed research reports. Now, this is the tricky part, more so because of the biased reviews and ratings online. How to choose the right broker based on your unique needs then?
It was a boon in disguise when Rajesh found a new platform called 'Select' by Finology – India's biggest financial education and one-stop investment platform. The new broker selection platform extended an in-depth and unbiased overview of leading brokerage firms in India to Rajesh. How?
Select platform shortlists top brokers according to the unique taste of a person. It does so through a tap-and-answer questionnaire, unbiased reviews and ratings, and personalized wishlists. The platform further empowers investors with its tech-driven methodology, holistic reviews, summarized verdicts, and the ability to compare two or more brokers at a time. On top of it, as an introductory offer, it also extends a free gift hamper worth Rs. 1,000 that includes Stock Market Course, TickerPlus subscription, Amazon bestseller 'Investonomy', and more for opening a trading account with any of the brokers.
At Select, Rajesh saw the review and verdict of its broker, which listed the same set of problems that Rajesh was facing. He compared a few brokers and finally settled with a full-service brokerage firm having zero charges for delivery trades - or what Rajesh typically did. He hasn't missed a single market opportunity since registering with the new brokerage firm.
A brainchild of the investment guru Pranjal Kamra, who leads a community of more than 2 million subscribers on YouTube, Finology is India's biggest financial education platform and one-stop investment destination. The platform extends online courses, robo advisory, legal services, and a proprietary stock research interface called 'Ticker' – a free-to-use tool that gives a detailed overview of relevant stock data with an intuitive and easy-to-understand interface. Select is the latest addition to the platform's product portfolio.
---
More Press Releases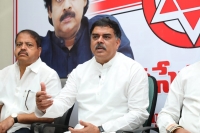 ప్రభుత్వాన్ని మహిళలు తిరస్కరించడం వల్లే ఈబీసీ కార్డుతో హడావిడి: నాదెండ్ల
15 hours ago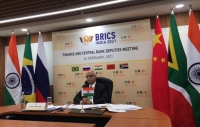 India hosts First Meeting of BRICS Finance and Central Bank Deputies
16 hours ago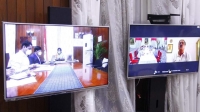 Governor Tamilisai to give virtual appointments
19 hours ago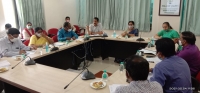 హరితహారంపై రాష్ట్ర స్థాయి పర్యవేక్షణ, సమన్వయ కమిటీ సమావేశం
19 hours ago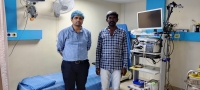 చిట్లిపోయిన అపెండిక్స్ కు ఏపీలోనే రెండవ అరుదైన చికిత్స
19 hours ago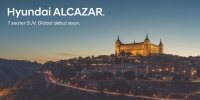 HMIL Announces the Name of its Upcoming 7 Seater Premium SUV – Hyundai ALCAZAR
20 hours ago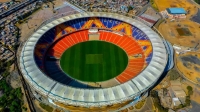 President Kovind inaugurates Narendra Modi Cricket Stadium
21 hours ago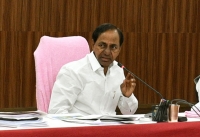 ప్రభుత్వ మాజీ సలహాదారు రామ్ లక్ష్మణ్ మృతి పట్ల విచారం వ్యక్తం చేసిన సీఎం కేసీఆర్
21 hours ago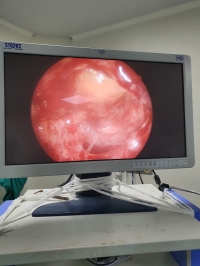 Doctors successfully removed an orbital tumor in a Woman's eye
22 hours ago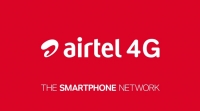 Airtel enters the Ad Tech industry with Airtel Ads
1 day ago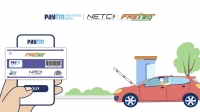 Paytm Payments Bank empowers FASTag users with fast redressal mechanism
1 day ago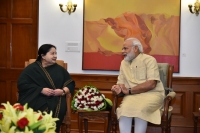 PM remembers J Jayalalithaa on Birth Anniversary
1 day ago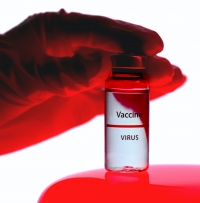 Telangana Covid Vaccination update as on 23.02.2021
1 day ago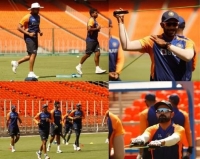 Cricket fever grips in Gujarat - top cricketers to stay in Ahmedabad for a month
1 day ago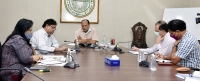 CS Somesh Kumar holds Tele-Conference with District Collectors
1 day ago
Amazon India partners with Mahindra Electric to help fulfil its commitment towards electric mobility
1 day ago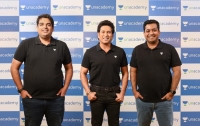 Master Blaster Sachin Tendulkar Enters Into A Strategic Investment With Unacademy
1 day ago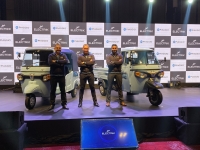 Piaggio launches the Ape' Electrik FX range of electric vehicles in the Cargo and Passenger segment
1 day ago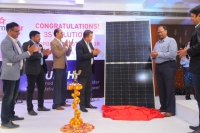 Vikram Solar further strengthens its retail footprint with entry into the state of Telangana
1 day ago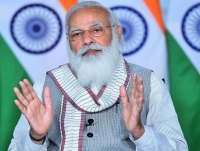 PM addresses 66th Convocation of IIT Kharagpur
1 day ago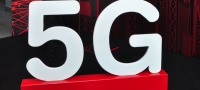 Airtel and Qualcomm to collaborate for 5G in India
1 day ago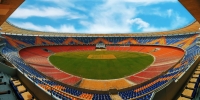 Motera becomes the world's largest cricket stadium with a seating capacity of 1.10 lakh
2 days ago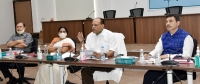 CS Somesh Kumar holds meeting on Skill Development and Entrepreneurship program
2 days ago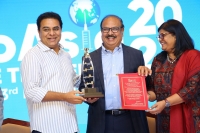 18th Edition of BioAsia 2021 Kicks off focussing on the COVID-19
2 days ago
53 International representatives confirmed for Maritime India Summit 2021
2 days ago