India- Japan Joint Research Program with IIT-Hyderabad
21-01-2021 Thu 20:35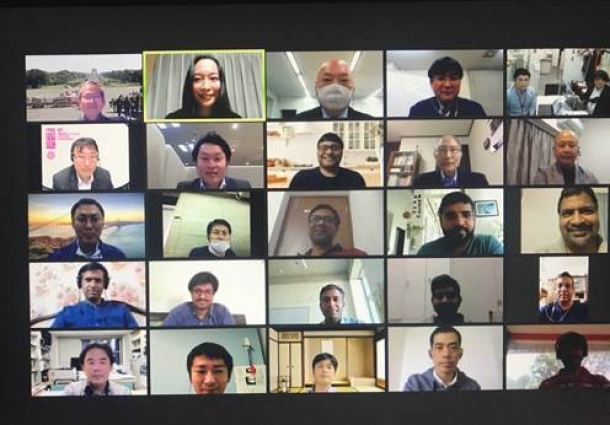 India- Japan Joint Research Program for a modal shift of urban transportation towards a low carbon society through scientific traffic analysis
5th Joint Coordination Committee (JCC) meeting for the Program held in Hyderabad
Hyderabad, January 21, 2021: The 5th Joint Coordination Committee (JCC) was held virtually by connecting Indian Institute of Technology, Hyderabad (IIT-H) and Japanese related organization on January 21, 2021. This India- Japan joint research project has been designed collaboratively by Japan Science and Technology Agency (JST) and Japan International Cooperation Agency (JICA) as a scheme of "Science Technology Partnership for Sustainable Development (SATREPS)". It has been jointly undertaken by IIT-H, Nagoya Electric works Co. Ltd., Nihon University and Tokyo Institute of Technology.
The aim of this joint research program is to establish a reliable and common approach for grasping the traffic situation in cities by building a system that effectively utilizes mobile devices, traffic sensing, big-data analysis and network technology. In this 5th JCC, Indian and Japanese side discussed progress of the joint research for the traffic monitoring and the traffic flow analysis by utilizing deep learning Artificial Intelligence (AI) recognition architecture, driving behaviour sensing, environment gas monitoring, etc. The traffic monitoring has been implemented not only in Hyderabad but also in Ahmedabad by joint collaboration with Ahmedabad city where the project team had installed traffic monitoring camera at several junctions and main roads. They will utilize project analysis to generate hand-book for low carbon urban transportation that would be beneficial for the consideration of suitable urban transportation system in India. In this 5th JCC, Indian and Japanese side have also agreed to extend the project period of this joint research for 6 months up to September, 2022, with an aim at further enhancing research collaboration in order to continue to implement research activities since some of the field researches could not be conducted due to COVID-19 situation.
Speaking on the occasion, Mr. MATSUMOTO Katsuo, Chief Representative, JICA India said, "Enhancing the academia - industry network between India and Japan is one of the most important elements in terms of long-term benefit for both countries. In this connection, JICA has been engaging in various initiatives with IIT-H, and IIT-H has become a crucial platform for both countries. This joint research program is also one of the important opportunities for enhancing the partnership between IIT-H and Japanese academia and industries. It is hoped that research teams of India and Japan will continue to work collaboratively to create reliable approach for grasping the traffic situation in the cities in India, which would contribute to the formation of suitable and sustainable urban transportation system, and facilitation of a modal shift."
JICA has also been extending integrated support to IIT-H through ODA (Official Development Assistance) loan of 23,035 million Japanese yen (over INR 1,600 Crore) for IIT-H campus development. JICA's support is facilitating the development of International Guesthouse, Sports & Cultural Complex, Technology and Incubation Part, Convention Centre, Research Centre Complex, and Knowledge Centre, procurement of high-end laboratory equipment in IIT-H campus.
---
More Press Releases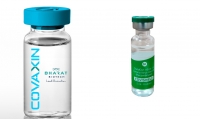 Telangana Covid Vaccination update as on 06.03.2021
21 hours ago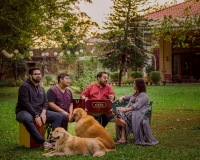 'Asian Paints Where The Heart Is' Season 4 kicks-off with Music Maestro Shankar Mahadevan's Sprawling Holiday Home
21 hours ago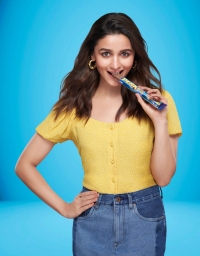 Alia Bhatt's new mantra in life is to 'Take It Light' with Cadbury Perk
1 day ago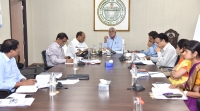 తెలంగాణ ప్రభుత్వాన్ని అభినందించిన కేంద్ర హౌసింగ్, అర్బన్ ఎఫైర్స్ సెక్రటరి
1 day ago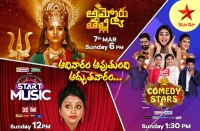 Goddess Nayanatara appears on Star Maa this Sunday
1 day ago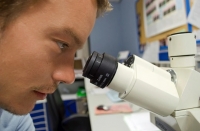 India Science Research Fellowship (ISRF) 2021 announced
1 day ago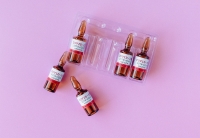 Telangana Covid Vaccination update as on 05.03.2021
1 day ago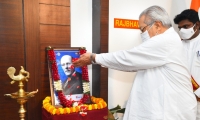 శాంతి స్ధాపన కోసం రోటరీ ఇంటర్నేషనల్ కృషి అభినందనీయం: ఏపీ గవర్నర్ బిశ్వ భూషణ్ హరిచందన్
1 day ago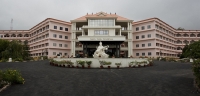 Amrita School of Engineering Announces AlgoQueen Programming Contest for Girls
1 day ago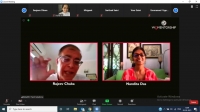 MG launches ''WOMENTORSHIP' to support social women entrepreneurs
1 day ago
PayPal India launches Unity Bloom with WSquare
1 day ago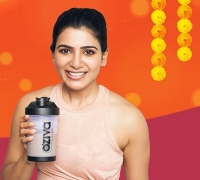 Samantha Akkineni urges everyone to Upgrade to Clean Nutrition with OZiva
2 days ago

We need to ensure good nutritional status of tribal people: Governor Tamilisai
2 days ago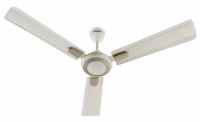 Finolex Cables strengthens its FMEG portfolio!
2 days ago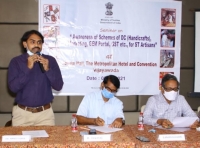 హస్తకళాకారుల ఉన్నతికి కేంద్ర రాష్ట్ర ప్రభుత్వాల విభిన్న కార్యక్రమాల అమలు: లేపాక్షి నిర్వహణా సంచాలకులు లక్ష్మినాధ్
2 days ago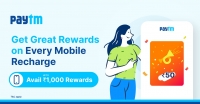 Paytm offers rewards up to Rs. 1000 on mobile recharges, launches referral scheme to get assured cashback of Rs. 100
2 days ago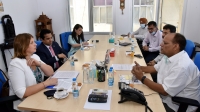 తెలంగాణ సీఎస్ ను కలిసిన ఈస్తోనియా అంబాసిడర్
2 days ago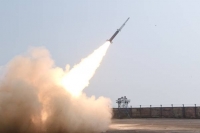 DRDO conducts successful flight test of Solid Fuel Ducted Ramjet
2 days ago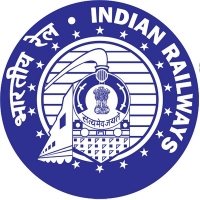 Present increase in platform ticket prices at some stations is a "Temporary" measure
2 days ago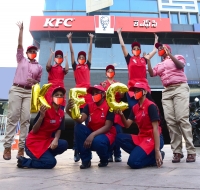 KFC India launches all-women restaurant in Hyderabad
2 days ago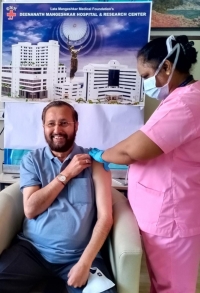 Union Minister Prakash Javdekar receives his first shot of COVID19 vaccine
2 days ago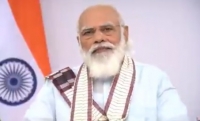 PM pays tributes to Biju Patnaik on his birth anniversary
2 days ago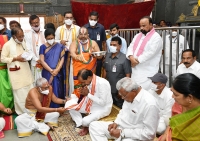 CM KCR visits Sri Lakshmi Narasimha Swamy Temple, Yadadri
2 days ago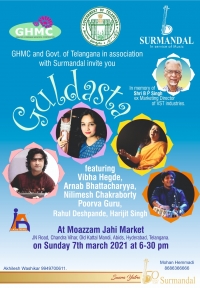 ఈనెల 7న మొజమ్ జాహి మార్కెట్ ఆవరణలో "గుల్దస్తా" సంగీత కార్యక్రమం
2 days ago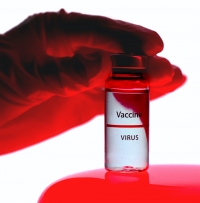 Telangana Covid Vaccination update as on 04.03.2021
2 days ago