Tata Motors unveils the TATA ALTROZ iTURBO as it celebrates the brand's 1st anniversary
13-01-2021 Wed 16:03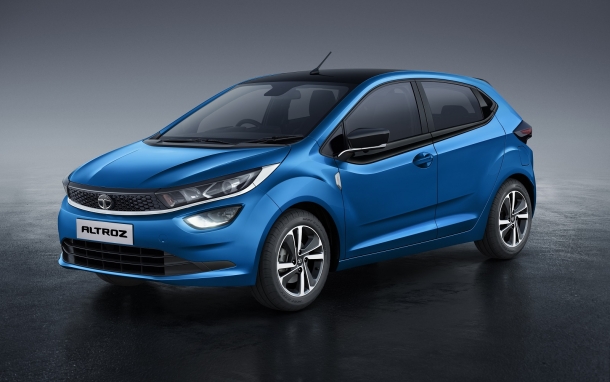 Celebrating first anniversary of its premium hatchback, the Altroz, Tata Motors today unveiled the new Altroz iTurbo. Ready to create another benchmark with new gizmos and the new engine addition, the new Altroz iTurbo will be powered by new 1.2L Petrol iTurbo engine and a new top of the line XZ+ trim which will flaunt all the new and exceptional features. To further enhance the design elements, the Altroz in its 2021 avatar will also sport the new Black and light Grey interiors accentuated with perforated leatherette seats to elaborate on the premium feeling of the cabin. The Altroz will also be equipped with the iRA tech – a connected car technology by Tata Motors. Apart from 27 new and additional features, it also comes with a natural voice tech, through which the car understands and processes voice commands not only in English or Hindi, but also in Hinglish.

Gold Standard of Driving Pleasure: Experience an exhilarating performance of ALTROZ with the powerful engine of iTurbo.
1.2 L Turbocharged petrol BS6 engine.
Power – 110 PS @ 5500 rpm – A large powerful engine to ensure you never run out of power.
Torque - 140 Nm @1500- 5500 rpm - High torque at low rpms to give an enjoyable drive experience.
Multi Drive Modes: Sport/ City - New Sport mode in Altroz iTurbo for those who want to experience the thrill of driving.
Altroz iTurbo will be available in XT, XZ and the new top of the line XZ+ variant. The New XZ+ variant will come loaded with features such as:
iRA (Intelligent Real time Assist) - iRA is a smart new connected technology designed to cater to the needs of the Indian customer. iRA has been developed in India for India. The iRA App offers 27 features with 5 layers of connectivity:
5 layers of connectivity

Features

Remote Commands

Remote lock / Unlock

Remote headlights on/ off

Remote distance to empty ( DTE ) check

Remote horn

Vehicle Security

Intrusion alert

Find my car

Stolen vehicle tracking

Remote immobilisation

Emergency SMS

Location Based Services

Geo fencing

Time fencing alert

Valet mode

Nearest service station

Road side assistance

Share location

Gamification

Social Tribes

Trip details

Driving Score

Live Vehicle Diagnosis

Vehicle dashboard

Critical alerts
The Altroz is in sync with India and the Indian customer. Give commands as per your convenience as the system understands – Hindi, English & Hinglish. With more than 70 commands, the Natural Voice tech in ALTROZ ensures an enjoyable drive.
ALTROZ is India's first hatchback to introduce this precise & simple way to reach your locations. What 3 Words is a technology that has assigned each 3m square in the world a unique 3 word address. They are easy to say, share and are accurate too.
Xpress Cool - Helps cabin to reach comfort temperatures quickly by optimally setting the air conditioning to maximum cooling.
Leatherette Seats - High end perforated leather seats that ensures a luxurious drive.
Personalized Wallpaper on your infotainment screen – More personalized driving experience.
One shot up power windows - More convenience during drives.
2 additional tweeters by Harman (Only in iTurbo) – For an enjoyable surround sound experience.
Sport mode (only in iTurbo) – For those who want a thrilling drive experience.
New Color theme
A new Harbour Blue color is available in all variants from Altroz XM+ upwards. Contrast Black roof option is available in XZ and XZ+ variants of Altroz iTurbo. This is accompanied with the New Sporty Black and light Grey interiors to set the right mood during those drives. The new interior color theme will be available in all variants and powertrains of Altroz
Tata Altroz is the first product on the ALFA architecture and has received tremendous response from customers and the industry alike since its launch in January 2020. Month-on-month sales have witnessed an increase and are maintaining a consistent growth trajectory. India's safest hatchback with a 5 star rating from Global NCAP, has indeed raised the bar and set #TheGoldStandard in safety, design and driving dynamics.
TATA ALTROZ – SPECIFICATION SHEET
Technical Specifications

Petrol

Diesel

Engine

Type

1.2 L Revotron

1.2 L i-Turbo

1.5 L Turbocharged Revotorq

Fuel

Petrol

Petrol

Diesel

Engine Capacity (cc), No of Cylinders

1199 cc, 3 Cylinders

1199 cc, 3 Cylinders

1497 cc, 4 Cylinders

Max Power (PS@rpm)

86 @ 6000

110 @ 5500

90 @ 4000

Max Torque (Nm@rpm)

113@ 3300

140 @ 1500 – 5500

200 @ 1250 -3000

Fuel Efficiency ( kmpl)

19.05

18.13

25.11

Transmission

Type

5 Speed Manual Transmission

Dimensions

Length (mm) x Width (mm) x Height (mm)

3990 x 1755 x 1523

Wheelbase (mm)

2501

Ground Clearance - Unladen (mm)

165

Boot Space (Ltr)

345

Min turning radius (m)

5.0

Brakes

Front/ Rear

Disc/ Drum

Suspension

Front

Independent MacPherson dual path strut with coil spring

Rear

Twist beam with coil spring and shock Absorber

Wheels & Tyres

Type

Steel Wheels with Caps (XE, XM, XM+, XT, XT i-Turbo)
Alloy Wheels (XZ, XZ i-Turbo, XZ+, XZ+ i-Turbo )

Tyre size

165/80 R14 (Petrol/ Diesel XE, Petrol/ Diesel XM, Petrol XT i-Turbo)
195/55 R16 (Petrol XT, Petrol XM+ Petrol XZ , Petrol XZ i-Turbo, Petrol XZ+ iTurbo)
185/60 R16 ( Diesel XT , Diesel XZ & Diesel XZ+, Petrol XZ+)

Spare Tyre Size

165/80 R14

Seating Capacity

5

Kerb weight Unladen (Kg)

Petrol: XE-980, XM-1002, XM+ -1027, XT-1028, XT iTurbo -1041 , XZ-1036, XZ iTurbo -1075 , XZ+- 1038 ,XZ+ iTurbo -1077
Diesel: XE- 1115, XM- 1130, XT- 1152, XZ-1168, XZ+ - 1174

Fuel Tank Capacity (Litres)

Fuel Tank Capacity (Litres)

37
---
More Press Releases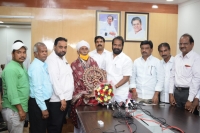 పద్మ శ్రీ గుస్సాడీ రాజు కనకరాజును అభినందించిన మంత్రులు శ్రీనివాస్ గౌడ్, సత్యవతి రాథోడ్
6 hours ago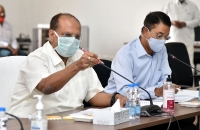 Telangana CS holds review meeting with officials on promotions
7 hours ago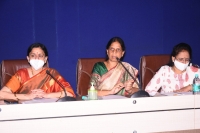 తల్లితండ్రుల సమ్మతి ఉంటేనే తరగతులకు అనుమతి: మంత్రి సబితా
7 hours ago
TCS iON Announces Winners of the 3rd Edition of its IntelliGem Contest
7 hours ago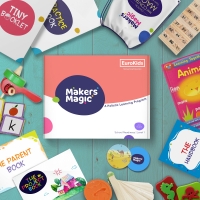 Makers Magic, the at-home Maker-Centered Learning Program, First time in India by EuroKids
7 hours ago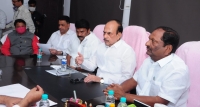 కొత్త సచివాలయంలో గుడి, మసీదు, చర్చిలను ప్రభుత్వమే నిర్మిస్తుంది: తెలంగాణ మంత్రులు
10 hours ago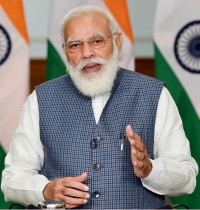 PM to address WEF's Davos Dialogue on 28th January
10 hours ago
Hero MotoCorp to ride into Mexico in partnership with Grupo salinas
10 hours ago

Customs wing role is crucial in country's economic development: Telangana Governor
11 hours ago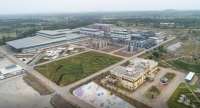 Asian Paints embraces the vision of digital India through its state-of-the-art paint manufacturing plants at Visakhapatnam and Mysuru
11 hours ago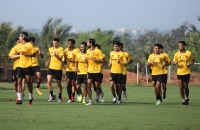 Hyderabad, Bengaluru square off in a big game at Vasco
12 hours ago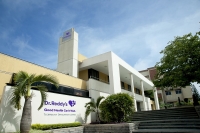 Dr. Reddy's and GRA announces Avigan Pivotal Studies Update
13 hours ago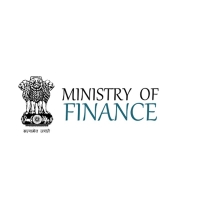 Government releases an amount of ₹12,351.5 crore to 18 States
13 hours ago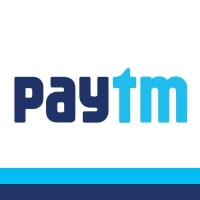 How Paytm Money accelerates wealth creation with its Direct Mutual Funds offering?
13 hours ago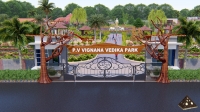 పీవీ విజ్ఞాన వేదిక డిజైన్ లను ఆవిష్కరించిన మంత్రి శ్రీనివాస్ గౌడ్
2 days ago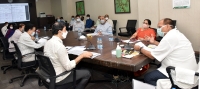 Telangana CS Somesh Kumar holds meeting with Officials on IT Grid Policy
2 days ago

Union Bank of India achieves another Milestone with IT integration of all branches of erstwhile Andhra Bank
2 days ago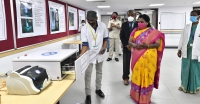 Vaccination is for protecting frontline warriors: Telangana Governor
2 days ago

Vote is a powerful instrument in the hands of people: AP Governor Biswa Bhusan Harichandan
2 days ago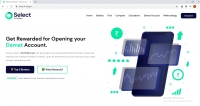 Fintech startup Finology launches 'Select'
2 days ago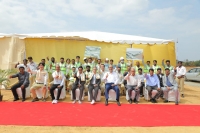 Panasonic Life Solutions India holds ground-breaking ceremony for its manufacturing unit in Sri City, AP
2 days ago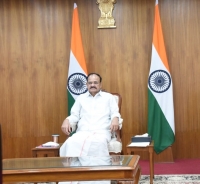 Vice President inaugurates two new facilities at Dr APJ Abdul Kalam Missile Complex in Hyderabad
2 days ago
Hyderabad held to a goalless draw by Jamshedpur
2 days ago

పాలమూరు - రంగారెడ్డి ప్రాజెక్టును ఈ ఏడాదిలోగా పూర్తి చేయాలి: సీఎం కేసీఆర్
4 days ago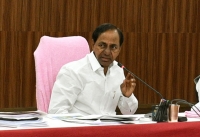 గ్రామ పంచాయతీ నుంచి రాష్ట్ర సచివాలయం వరకు మిషన్ భగీరథ నీటినే వినియోగించండి.. సీఎం కేసీఆర్ పిలుపు
4 days ago