Signify adds an extra layer of safety with new UV-C disinfection lighting products for the professional market
16-10-2020 Fri 14:25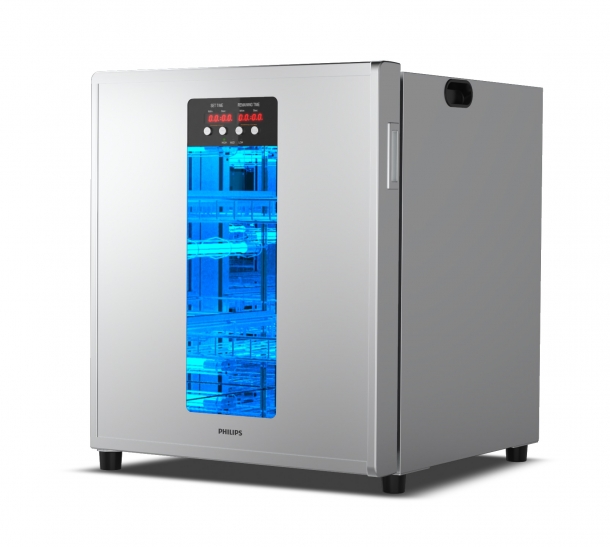 India – Signify (Euronext: LIGHT), the world leader in lighting, is accelerating the development of UV-C based disinfection portfolio with the launch of new luminaires and equipment for the professional market in India. UV-C lighting is effective in disinfecting air, surfaces, and objects at homes and workplaces, and especially adding an extra layer of safety in elderly homes, schools, food outlets, hotels, retail outlets, industrial complexes, airports and public transportation. The effectiveness of Signify's UV-C light sources on the inactivation of SARS-CoV-2, the virus that causes COVID-has been validated by Boston University and the Indian Institute of Science (IISc), Bengaluru

Professional customers in India can now order Philips UV-C disinfection upper air luminaires to disinfect air, Philips UV-C Disinfection linear and Philips UV-C disinfection trolleys to disinfect surfaces, and Philips UV-C disinfection chambers to disinfect objects.

Signify is helping by contributing with an extra layer of safety in a world where organizations are seeking ways to continue operations and provide services to customers. "Now more than ever, disinfecting air, surfaces and objects is critical," said Sumit Joshi, Vice Chairman and Managing Director, Signify Innovations India Limited at Signify. "To support offices, schools, public transportation, retail outlets and many businesses as they strive to disinfect their spaces, we've leveraged our knowledge and experience in UV-C lighting, making multiple product ranges available for professionals."

The UV-C based disinfection solutions can also be customized as per the unique requirements of an organization for example for use in airports and hotels for luggage disinfection, packages, and deliveries in (office) buildings, or for disinfection of larger objects such as shopping carts.
In India, the following solutions are now available for use across industries and public spaces:

Air disinfection solutions
Philips UV-C disinfection upper air luminaires: Signify offers wall-mounted and ceiling-mounted UV-C luminaires to disinfect the air. These UV-C upper air luminaires are installed at a height of at least 2.3 meters which, in combination with shielding and optics, ensures people can continue to work in the lower sections of a room. The UV-C disinfection upper air luminaires can continuously disinfect the air.
Ideal for: elderly homes, offices, retail, food outlets, hospitality, schools, banking, cinemas, theaters, opera houses, gyms, washrooms, hospital waiting areas and other high-contact areas.
Surface disinfection solutions
Philips UV-C disinfection linear: Fixed installation of luminaires (with sensor) on the ceiling to disinfect high contact areas outside of opening hours and can also be used with a control system based on Philips Dynalite technology, like the Philips Dynalite PDUVCC control system. Multiple safeguard controls are available using authorized activation with sensor monitoring, door monitoring and emergency override with visible and audible triggers during operation.
Ideal For: Disinfection of surfaces in offices, hotels & restaurants, educational institutes, retail outlets, etc.
Philips UV-C disinfection trolley: The UV-C trolley, without sensor, with 1- or 2-arms version, is designed to disinfect up to 36m2 of circular coverage area/20m2 of square area. Integrated safeguard controls include a timer to plan disinfection for a predefined period, remote control, and voice alarm. Single and double arm lamp variants; rotatable up to 180 degrees. Additional containment safeguards (such as user manual and mounting instruction) should be deployed together with the UV-C trolley in order to ensure that no people or animals are exposed to the UV-C rays.
Ideal For: for disinfection of surfaces in retail outlets, schools, universities, offices, banks, barbershops, spas, hotel guest rooms, industrial sites, restaurants, hospitals, industrial kitchens and on buses and trains.
Objects disinfection solutions
Philips UV-C disinfection chamber: This UV-C disinfection chamber is used for disinfection of objects for professional use. It's available in 2 variants currently: small (66 liters) & medium (112 liters) and it can be used for objects in pharmacies, shops, schools, universities, offices, mail rooms, reception areas, banks, barber shops, spas, restaurants and industrial kitchens.
These products are not intended for and must not be used to disinfect the surfaces of medical devices or for medical purposes.
UV-C breaks down the DNA and/or RNA of micro-organisms, including viruses and bacteria, rendering them harmless. Signify's UV-C lamps emit a radiation peak at 254 nm which is near the germicidal efficiency peak and therefore ideal for disinfecting air, surfaces, and objects.
UV-C light should always be used by professionals in accordance with the safety requirements and instructions to avoid humans and animals from being exposed to it since it can damage their skin and eyes.
For more than 35 years, Signify has been at the forefront of UV technology, and has a proven track record of innovation in UV-C lighting. Signify's UV-C lighting is designed, installed, and used according to the product-specific safety instructions, and manufactured using well-controlled industrial processes.
---
More Press Releases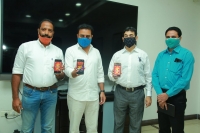 టీ-శాట్ నెట్ వర్క్ ఛానళ్ల యాప్ @వన్ మిలియన్.. మంత్రి కేటీఆర్ అభినందన
39 minutes ago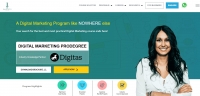 Imarticus Learning launches new Prodegree course in Digital Marketing
1 hour ago

Acer launches FIVE new laptops with 11th Gen Intel Core Processor in India
1 hour ago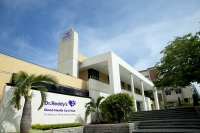 Dr. Reddy's Laboratories announces appointment of new Chief Financial Officer
2 hours ago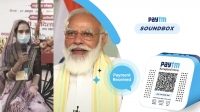 Agra's Preeti explains to PM Modi on how Paytm Soundbox give Instant Voice Payment Confirmation & other benefits
2 hours ago

SBI General Insurance Clocks 17% GWP growth in H1
2 hours ago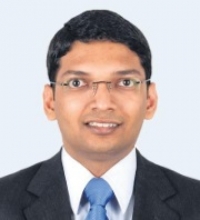 InsuranceDekho launches online mobile app 'ID Edge', will help partners grow their business
4 hours ago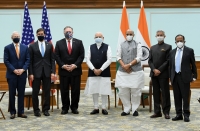 India Post, USPS signs agreement for Electronic Exchange of Customs Data related to postal shipments exchanged between the two countries
19 hours ago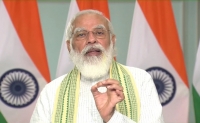 Prime Minister inaugurates National Conference on Vigilance and Anti Corruption
19 hours ago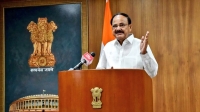 Music and dance make our lives more fulfilling, they help us dispel gloom and despair: Vice President
19 hours ago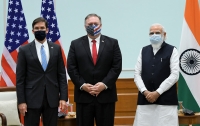 Call on Prime Minister by the Secretaries of State and Defence of USA
20 hours ago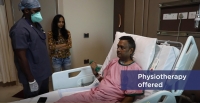 MGM Healthcare Helps Corona Warrior Fight Back
23 hours ago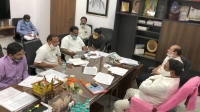 పిఎంజిఎస్ వై -ఫేజ్3, బ్యాచ్ -1 ప‌నుల‌ను వెంట‌నే గ్రౌండ్ చేయాలి: మంత్రి ఎర్ర‌బెల్లి
23 hours ago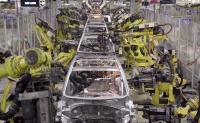 Hyundai Show cases Manufacturing Excellence Through Origins Story of the all-new i20
1 day ago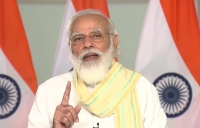 PM interacts with beneficiaries of PM SVANIDHI Yojana from UP
1 day ago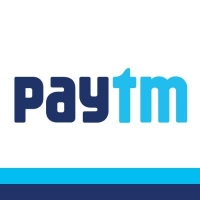 Paytm Money launches ETFs to help new investors diversify and improve returns on their portfolio
1 day ago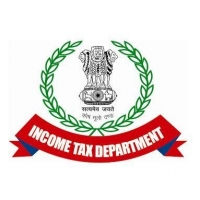 Income Tax Department conducts searches in Delhi- NCR, Haryana, Punjab, Uttarakhand and Goa
1 day ago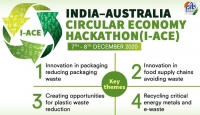 AIM Launches India–Australia Circular Economy Hackathon(I-ACE), with Australia's Commonwealth Scientific and Industrial Research Organisation (CSIRO)
1 day ago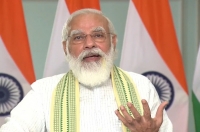 PM delivers inaugural address at 4th India Energy Forum
1 day ago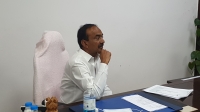 వ్యవసాయ శాఖ, మార్కెటింగ్ అధికారులతో మంత్రి ఈటల రాజేందర్ సమీక్ష
1 day ago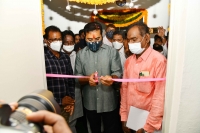 Minister KTR inaugurates 1152 double Bedroom houses in Hyderabad City
1 day ago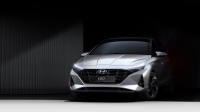 Hyundai Motor India unveils first design renders of the all-new i20
1 day ago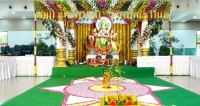 మంగళగిరి జనసేన పార్టీ కార్యాలయంలో శ్రీ సుదర్శన మహాయాగం
2 days ago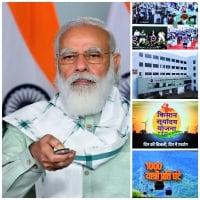 PM inaugurates three key projects in Gujarat
3 days ago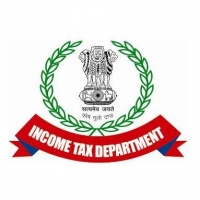 Extension of due date of furnishing of Income Tax Returns and Audit Reports
3 days ago