Coolpad rolls out Cool 6: aims to augment affordable mobile gaming in India
15-10-2020 Thu 18:01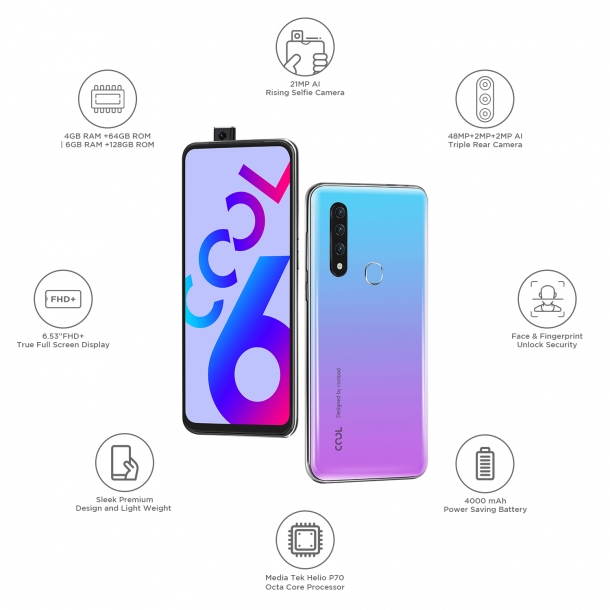 Starting at INR 10,999, the latest handset features some of the best-advanced smartphone features, making it perfect for high-end mobile gaming
Coolpad plans to launch another model by December end and plan to enter the accessories market by March next year
Coolpad is expecting to post 2x growth in handset sales during this festive season as compared to a year-ago period
15th October 2020: After a continuous streak of successful launches, Coolpad, a leading Indian smartphone brand established by Coolpad Technologies India Pvt. Ltd., has returned to Indian consumers with another cutting-edge smartphone, especially designed for seamless gaming. The promising smartphone brand has launched Cool 6, the successor of Cool 5, which was launched last year. Starting at an exciting price of INR 10,999, the device will be available on Amazon from October 14th from 12 Noon.
The device sports a sleek premium design and is genuinely lightweight (370 gram). That is, it won't make your pocket heavy at all unless you are not overstuffing it with other items. When it comes to clicks and pics, the smartphone offers a 21-megapixel (MP) camera AI rising selfie camera, and 48MP + 2MP + 2MP triple rear camera, making it a super powerful device to capture high definition pictures and record truly immersive videos.
The Coolpad Cool 6 packs a 6.53 inch FHD for a true full-screen display, ensuring an unparalleled multimedia viewing experience. The handset is powered by MediaTekHelio P70Octa-Core Processor, paired with a 4000 mAh power-saving battery, offering an optimized and lag-free gaming performance for a much-extended duration. For enhanced security, the brand has also added a face & fingerprint unlock security feature to its latest device.
The device will be available in two variants: 4GB RAM + 64GB ROM at INR 10,999 and 6GB RAM +128GB ROM at INR 12,999, and comes in Blue and Silver.
Mr Fisher Yuan, CEO, Coolpad India, said, "As the festive season is just around the corner, we are super excited to launch our latest smartphone, Coolpad Cool 6. We witnessed a brief slowdown in the manufacturing unit due to COVID but regained business in June with a stock of Cool 5 brought back in online & offline markets in India. In September we also introduced a new red colour variant of Cool 5. Now, with the launch of Cool 6, we have brought in a better suited smartphone for the Indian consumers, with an improved camera and gaming features. Our focus is on delivering affordable smartphones to tech-savvy Indian consumers who wish to experience the best without burning a hole in their pockets. We are expecting to post 2x growth in handset sales during this festive season as compared to the 1.5 lakh units sold in year ago period. We further plan to launch another model by December end and plan to enter the accessories market by March next year,"
Harsh Sharma Online Marketing Manager, Coolpad India said, "Post a successful launch of Cool 5, we are happy to add another new model to our existing portfolio. Equipped with such smart and premium features, we are confident that Cool 6 will stand out as one of our biggest hits in the market till date, meeting the smartphone aspirations of Indian consumers exactly as per their needs and affordability."
Coolpad has been making a successful run in the Indian smartphone market with the help of its innovative and value-driven offerings. With technology at the heart of all its products, the brand has already filed over 800 patents in the name of 5G. It has also been granted 120 device-to-device 5G patents which make the brand an industry-leader in continuous innovation. With this launch, Coolpad has further cemented its position as India's leading smartphone brand in the most affordable segment.
---
More Press Releases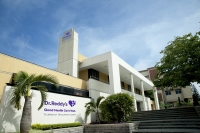 Dr. Reddy's announces the re-launch of over-the-counter Famotidine Tablets USP, 10 mg and 20 mg, store-brand equivalent of Pepcid AC® in the US Market
1 minute ago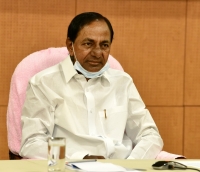 తమిళనాడు సీఎం పళనిస్వామికి ఫోన్ చేసిన సీఎం కేసీఆర్
2 hours ago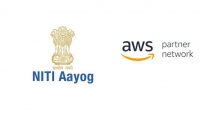 NITI Aayog & AWS Launch Frontier Technologies Cloud Innovation Center in India - The first of its kind in India
16 hours ago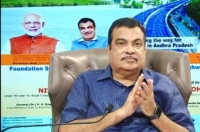 Gadkari to lay foundation stone for country's first multi-modal logistic park in Assam tomorrow
16 hours ago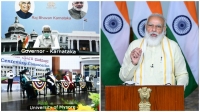 PM addresses the Centenary Convocation of the University of Mysore
16 hours ago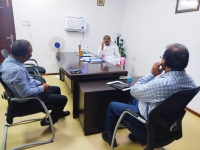 సీజనల్ వ్యాధులపై మంత్రి ఈటల సమీక్ష
16 hours ago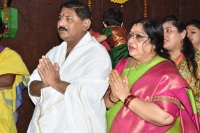 బాసర శ్రీ జ్ఞాన సరస్వతీ అమ్మవారిని దర్శించుకున్న తెలంగాణ రాష్ట్ర ఎలక్షన్ కమీషనర్
17 hours ago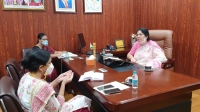 పటిష్టంగా సఖీ కేంద్రాలు: మంత్రి సత్యవతి రాథోడ్
17 hours ago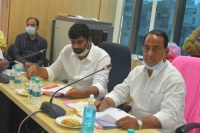 యుద్థప్రాతిపదికన పెండింగ్ ప్రాజెక్ట్ ప‌నుల‌ను పూర్తి చేయాలి: మంత్రి ఇంద్రకరణ్ రెడ్డి
20 hours ago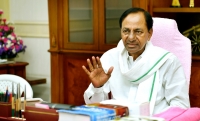 పారిశ్రామికవేత్తలు, వర్తక-వాణిజ్య-వ్యాపార ప్రముఖులు ముందుకు రావాలి: సీఎం కేసీఆర్
20 hours ago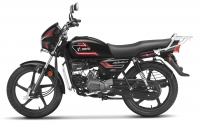 Hero MotoCorp adds festive colors to the country's most popular motorcycle
21 hours ago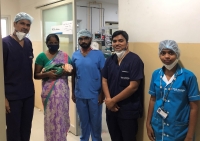 Pediatricians at KIMS Saveera hospitals save the life of a premature baby
22 hours ago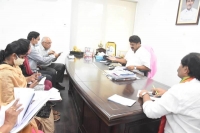 త్వరలోనే బల్కంపేట ఎల్లమ్మ దేవాలయం వద్ద మల్టీ లెవెల్ పార్కింగ్: మంత్రి తలసాని
22 hours ago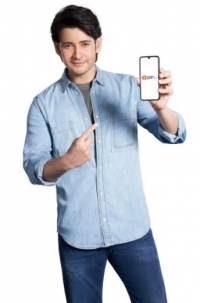 CarDekho Group launches new TV campaign with Iconic Mahesh Babu
23 hours ago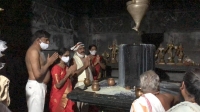 వేయిస్తంభాల గుడిలో రుద్రేశ్వర స్వామివారిని దర్శించుకున్న మంత్రి ఎర్రబెల్లి దంపతులు
1 day ago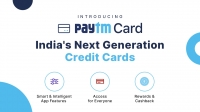 Paytm announces India's next-generation credit cards to democratise its access
1 day ago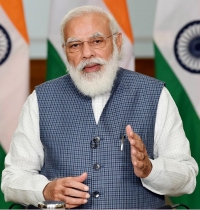 PM to address Centenary Convocation 2020 of University of Mysore
2 days ago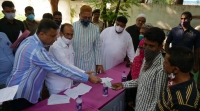 వరదల్లో మరణించిన వారి కుటుంబసభ్యులకు చెక్కులు పంపిణీ చేసిన హోం మంత్రి
2 days ago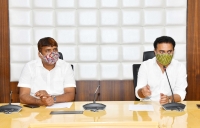 హైద‌రాబాద్ న‌గ‌రంలో సాధార‌ణ స్థితికి తెచ్చేందుకు చ‌ర్య‌లు: మంత్రి కేటీఆర్‌
2 days ago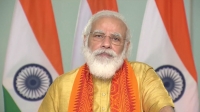 Prime Minister chairs meeting on the COVID-19 pandemic situation and vaccine delivery, distribution and administration
2 days ago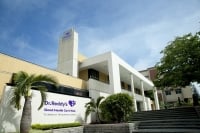 Dr. Reddy's and RDIF receive approval to conduct clinical trial for Sputnik V vaccine in India
2 days ago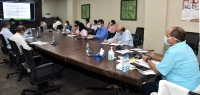 Telangana CS Somesh Kumar video conference on Dharani portal
2 days ago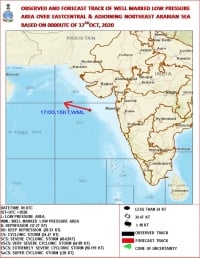 Well-marked low-pressure area lies centered over East Central & adjoining Northeast Arabian Sea
3 days ago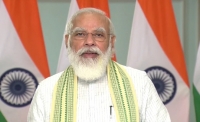 PM to deliver keynote address at inaugural function of Grand Challenges Annual Meeting 2020
3 days ago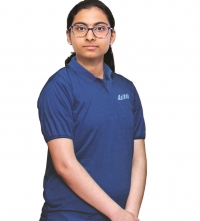 Aakash Student Snikitha Tummala from Hyderabad secures AIR 3rd Nationally in NEET 2020 Examination
3 days ago